Hilary Duff Joins In On Viral 'With Love' TikTok Trend
Duff's 2007 choreography resurfaced on TikTok after a user posted a video dancing along with the performance.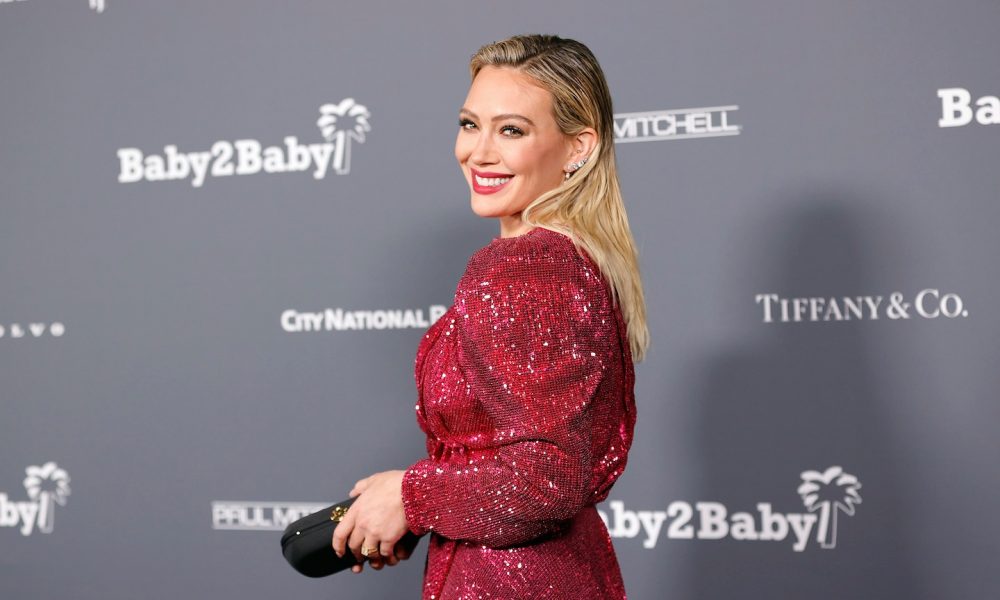 Hilary Duff re-created her "With Love" choreography in a video Monday, after the nearly 14-year-old dance routine blew up on TikTok.
Duff's 2007 choreography from The Tonight Show With Jay Leno and the TODAY show resurfaced on TikTok after creator Devin Santiago posted a video of himself last month dancing along with the performance. It has received over one million views.
"HERE YOU GOOOOOOOO!" Duff captioned her video, which she stitched with Santiago's October post. The song was originally released in 2007, on her 2007 album Dignity. "With Love" peaked at No.24 on the Hot 100, and up to No.1 on US Hot Dance Club Play. With the resurgence of the song, it's sure to see some chart action in the coming weeks.
Thanks to her starring role on the Disney sitcom, Lizzie McGuire Duff became a franchise, her face emblazoned on everything from lunchboxes to bedding sets. One year after the show debuted, Duff got to show off her vocal talents by playing a pop star in The Lizzie McGuire Movie, featuring her debut single, "Why Not," which she quickly parlayed into a recording career.
She made her full-length debut with the Christmas album Santa Claus Lane and completely shed her Disney persona on her breakout album, Metamorphosis, in 2003.
The album shot to No.2 on the Billboard 200 and spawned the hit singles that Duff would forever been known for: "So Yesterday," "Come Clean" and "Sixteen." Since her debut, the actress/singer has released five studio albums, spanning the sweet pop-rock of Hilary Duff to the aforementioned floor-filling electro-pop of Dignity (2007) and Sparks (2015).
In early 2020, Duff returned with new music, covering Third Eye Blind's "Never Let You Go," along with producer RAC and her husband Matthew Koma. Not only did it mark the couple's first track together, but it also marked Duff's first new song in almost four years.
Listen to the best of Hilary Duff on Apple Music and Spotify.