James Blake Shares New Album 'Friends That Break Your Heart'
The album features collaborations with SZA, JID, SwaVay, and Monica Martin.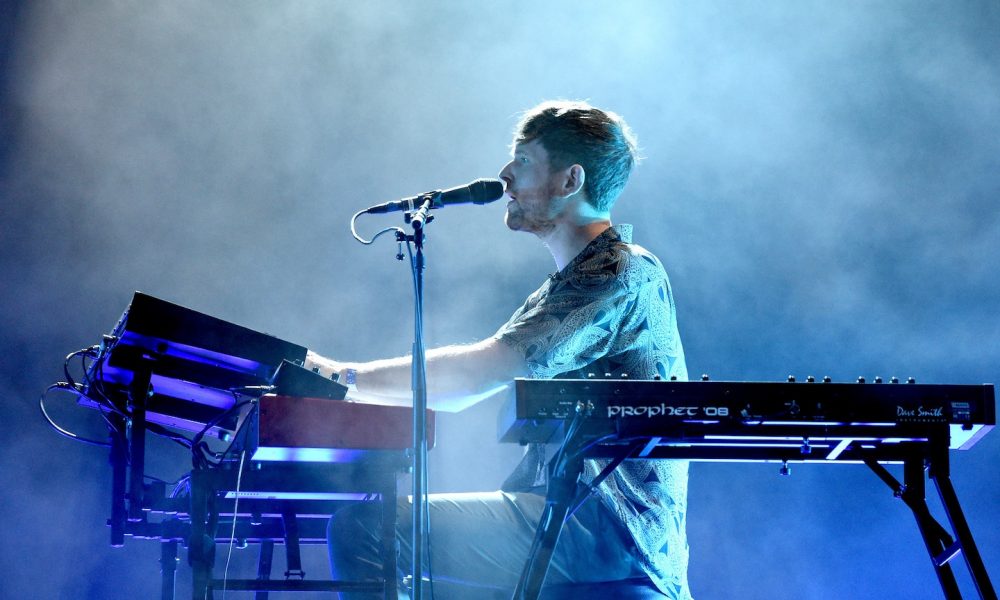 Grammy Award-winning singer and songwriter James Blake has shared his highly anticipated fifth studio album Friends That Break Your Heart, out now via Republic Records and Polydor Records.
The album features the previously released singles "Life Is Not The Same" and "Famous Last Words." It finds Blake teaming up with collaborators SZA on "Coming Back," JID and SwaVay on "Frozen" and Monica Martin on "Show Me."
James Blake - Coming Back (Lyric Video) ft. SZA
"This album is my favorite so far," Blake shared in a statement. "I know that's what you'd expect me to say because I made it, and all artists think their new album is their best album…But it actually is, so…"
The album marks Blake's first full-length release since 2019's Assume Form, which was nominated for Best Alternative Music Album at the 2020 Grammy Awards. In the interim, the singer shared the 6-track EP Covers. The project features his take on songs from Billie Eilish, Frank Ocean, Roberta Flack, and more.
"Friends That Break Your Heart" is Blake's best and most refined album to date, one that finds him further down the several paths he's somehow simultaneously following: more conventional and more disruptive, prettier and more disturbing, all at the same time," Variety wrote of the album.
James worked closely with artist Miles Johnston to design a cover reflective of the album. The result is a visual encapsulation of the emotions brought forth throughout the body of work.
Blake will be performing tracks from Friends That Break Your Heart on his US and UK tour, which kicked off on September 16, and still has shows remaining in New York, Washington D.C., Charlotte, and Atlanta before the singer embarks on the UK leg in April 2022.
Stream or purchase James Blake's latest album Friends That Break Your Heart.
Friends That Break Your Heart Tracklist:
1. Famous Last Words
2. Life Is Not The Same
3. Coming Back (feat. SZA)
4. Funeral
5. Frozen (feat. JID & SwaVay)
6. I'm So Blessed You're Mine
7. Foot Forward
8. Show Me (feat. Monica Martin)
9. Say What You Will
10. Lost Angel Nights
11. Friends That Break Your Heart
12. If I'm Insecure