James Taylor Talks 'Before This World,' Ahead Of Big UK Debut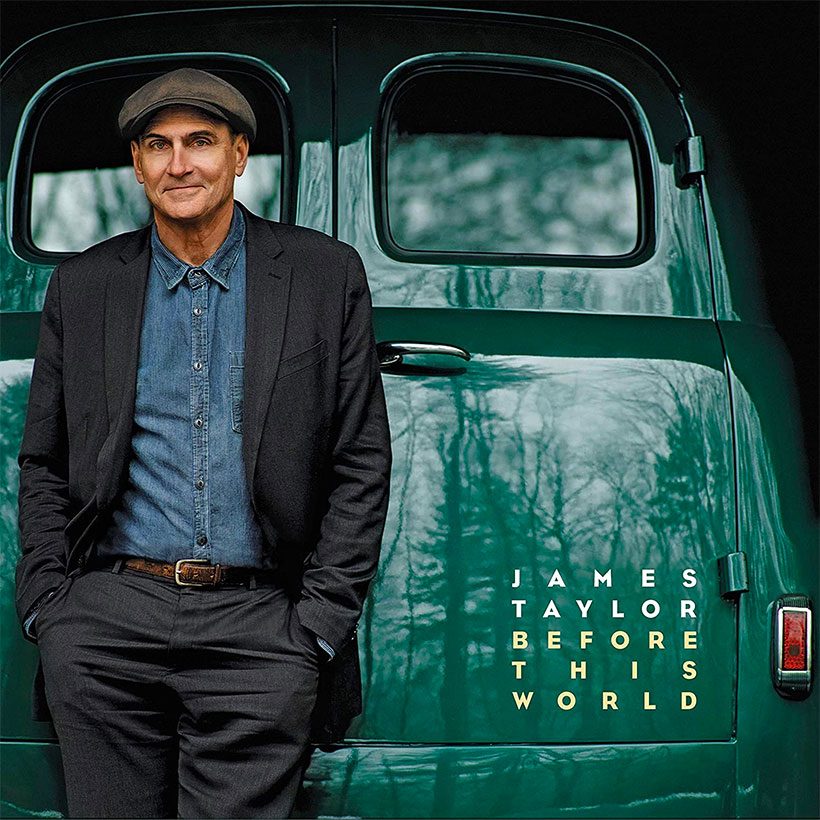 With his new album 'Before This World' about to give him his highest UK chart position for a studio release since at least the early 1970s and possibly ever, James Taylor has been talking about the creative process behind it.
In an extensive interview with journalist Paul Sexton in the Daily Telegraph Magazine tomorrow (Saturday), he acknowledges the 13-year gap since his last studio collection, 2002's 'October Road.' "It used to be that these songs got squeezed out of every pore, and you just couldn't stop 'em," he says.
"Then it slowly turned to where you had to kind of coax them out. Now, you have to pull them out with a winch. I actually need three days of empty time just waiting, and being still, before things start to happen. Otherwise, anything can distract me."
Ironically, during that supposed hiatus, Taylor has probably been busier than ever, releasing two live records, one of them with his old friend Carole King, and a Christmas album, as well as his perennial touring.
After UK dates last year and European shows this spring, he starts a North American tour on July 2 that will finish on August 6 at Fenway Park, Boston. That's the setting for the song 'Angels of Fenway' on the new album, about Taylor's beloved Red Sox baseball team. The date is already sold out.
Meanwhile, in "midweek" sales ahead of the official UK chart publication on Sunday, 'Before This World' stands at No. 3. This would be his highest-ever ranking for a studio album in the UK, where 'Mud Slide Slim and the Blue Horizon,' reached No. 4 in 1971.
"I am delighted with the album's success in the UK," said Taylor from his home in Massachusetts. "Great Britain has always felt like my second home. It's where Paul McCartney signed me to my first record deal at Apple Records in 1968 and is where I have always enjoyed a very warm welcome at my concerts."
We'll have more about Taylor's relationship with the UK and those early days at Apple in another u-Byte next week.
Format:
UK English