A 1972 Mystery Tour: Paul McCartney's 'Wings Over Europe'
After Wings' UK college itinerary, it was all aboard a double decker bus for a major European adventure.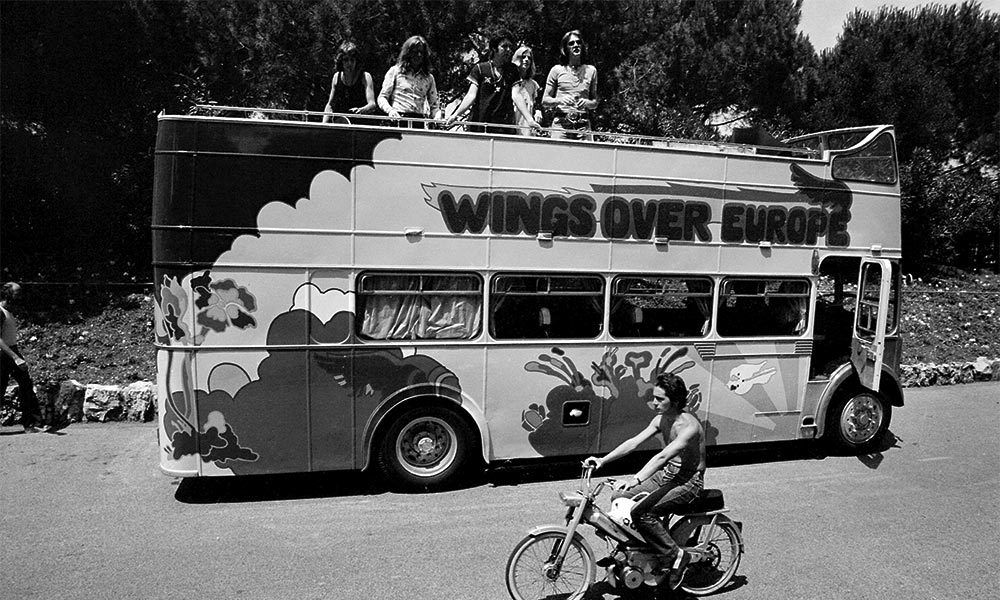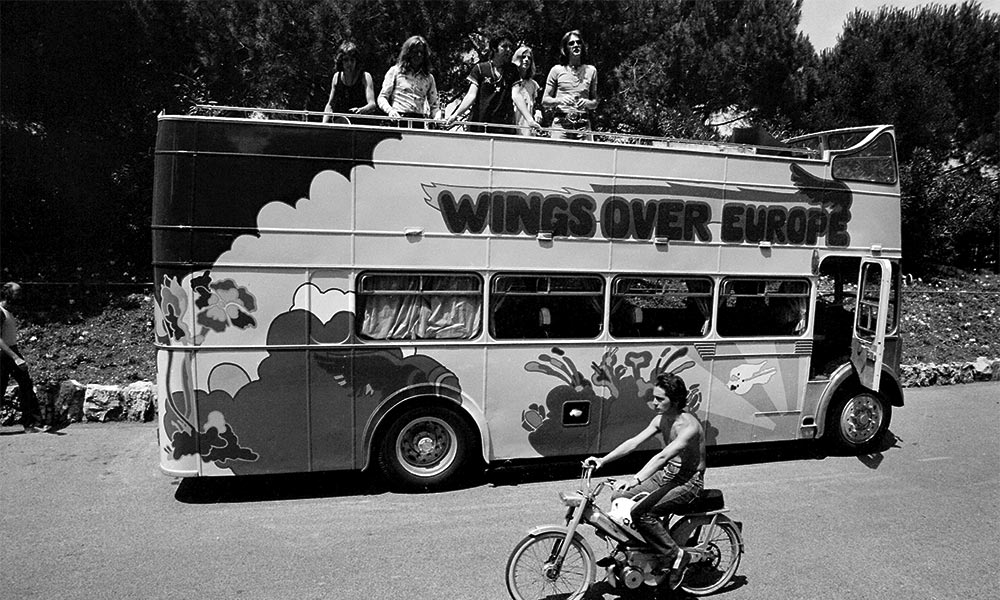 Paul McCartney's 2022 Got Back tour and Glastonbury Festival headliner showed that his love of getting out on the road to play his songs remained undiminished. It also underlined that the way he tours has itself come quite a long distance.
If we mention the idea of Paul and the band getting on a bus for destinations undiscovered, you may well assume we're in Magical Mystery Tour territory. Instead, we're turning back the clock to July 9, 1972. That's when McCartney and his still relatively new group Wings followed their UK college tour of earlier in the year by getting on a brightly-decorated, open-top London double-decker for the Wings Over Europe itinerary.
Back to college
Paul and the band had amazed and delighted their British fans in February that year, mounting a tour of UK universities. It was his first live schedule since The Beatles finally decided that they couldn't take the deafening screams and relentless fan mania anymore, ending as a touring entity in 1966. After the late 1971 release of the Wild Life album, the new low-key dates supported the controversial single "Give Ireland Back To The Irish." The song was banned by radio for its outspoken political stance.
Mary Had A Little Lamb (2018 Remaster)
In dramatic contrast, Wings followed up with a single that was criticized for the absolute opposite reason: the nursery-rhyme approach, literally, of "Mary Had A Little Lamb." That was their current release as they hopped on a bus with their names proudly and neatly emblazoned on the back: Paul and Linda McCartney, Denny Laine, Henry McCullough, and Denny Seiwell, with the McCartney children and the road crew also aboard. First destination: Ollioules, in the southwest of France.
"We knew we were going to tour in Europe, and that the weather would be nice, and the idea of being stuck in a bus all the time, going from city to city, hotel to hotel, wasn't too appealing," Paul remembers on paulmccartney.com. "So we decided to travel around in an open-top bus and got some sunshine as we travelled from one place to another."
I Am Your Singer (Remastered 2018)
That first gig took place at the Centre Culterelle, Châteauvallon. Wings introduced a generous 20-song set that would be the basis of a 26-date, nine-country itinerary lasting until  August 24. The July 9 show featured both of the aforementioned singles, as well as tracks from Wild Life including "Bip Bop," "I Am Your Singer," and the title song.
Denny Laine's feature spot
Laine sang his beautiful ballad "Say You Don't Mind," which had just been a Top 20 UK hit in March 1972 for former (and future) Zombies singer Colin Blunstone. There were songs from Paul's immediately pre-Wings projects such as "Maybe I'm Amazed" from McCartney and "Smile Away" from Ram. The next Wings single "Hi Hi Hi" also featured with some unadulterated rock'n'roll fun, as on covers of "Blue Moon Of Kentucky" and "Long Tall Sally."
Listen to the best of Paul McCartney & Wings on Apple Music and Spotify.
The intention was to record shows on the tour for a future live release. While that didn't come to pass, the live version of "The Mess" from the August 21 show in the Hague, Holland, did become the B-side of the 1973 US No.1 single "My Love."
The Mess (Live At The Hague/1972)
"We painted the outside psychedelic, like a magic bus," McCartney says of their tour transport on that halcyon trip. "If you look at it very straight, very conventionally, it was quite a mad thing to do, to put a playpen on the top deck of the bus and put all the children in there while driving around Europe. It was not what you'd expect from a normal band. But we weren't a normal band."
Buy or stream the remastered 2CD digipack of Wings' Wild Life album, featuring studio originals of some of the songs on the 1972 tour.