Watch Exclusive Jarrod Dickenson Long Road Interview
The Texan-born singer-songwriter played The Long Road in support of his new Decca Records album 'Ready The Horses'.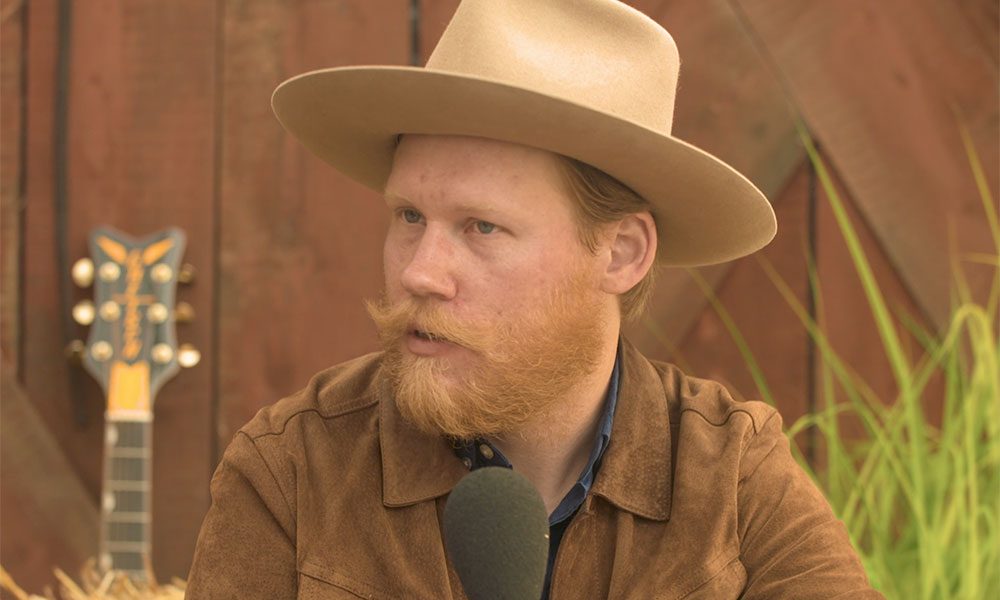 Originally from Waco, Texas, but now based in Nashville via Brooklyn, New York, nomadic singer-songwriter Jarrod Dickenson arrived at the inaugural Long Road Festival to promote his current album, Ready The Horses (released through Decca Records). In the process, he brought his own particular brand of soulful Americana to Britain, where he's received a very warm welcome.
"Back in the States, I wouldn't be considered a country singer," he tells uDiscover Music's Kylie Olsson and Paul Sexton after his appearance on the Long Road's Front Porch stage. "But over here, I get labelled as country, which is fine. The lines are a lot more blurred here and that's great, because it's much more inclusive."
Dickenson, who confesses he "didn't pick up a guitar until I was 18" came to country and Americana through a circuitous route and he only began to pay heed to Texas' country heritage after he left the Lone Star state.
"I grew up listening to my Dad's record collection, which was basically British rock' n' roll from the 1960s – The Beatles, The Rolling Stones and The Who – that was my upbringing, along with the great American blues and folk music," he reveals. "Country music only came to me when I left Texas, which was when I began to discover Guy Clark, Willie Nelson and Townes Van Zandt. All three of those guys know exactly how to get to the heart of things and discovering Guy Clark especially blew me away."
However, Jarrod Dickenson has also been blowing audiences away with the acclaimed The Lonesome Traveler and its 2012 predecessor Ready The Horses. He's played the prestigious Glastonbury Festival and gained invaluable experience touring with big names such as Bonnie Raitt, the Waterboys and Don McLean. He'll be back in the UK for an autumn run of shows with producer-artist Ethan Johns.
"Certainly the industry's real competitive in Nashville," he says. "The guy that's serving you coffee in the morning could play you under the table. It's a place that makes you keep your chops up and get better, but it also breeds great songwriting and great story-telling and telling a good story is paramount for me."
We're giving away a Gretsch guitar SIGNED by many of the artists that performed at The Long Road Festival! For your chance to win, enter here.
Format:
UK English