Watch Eagles Of Death Metal's Jesse Hughes Go 'Beyond The Bus' In New Animated Video
The latest instalment in this ongoing series concerns Hughes' band's first appearance on European TV, at a week-long festival to mark the annual NME Awards.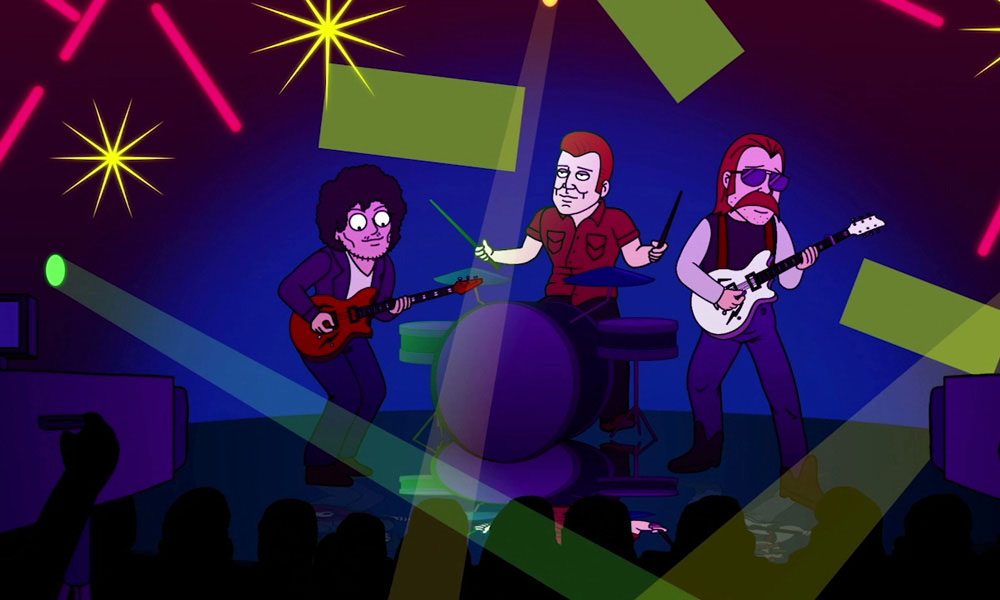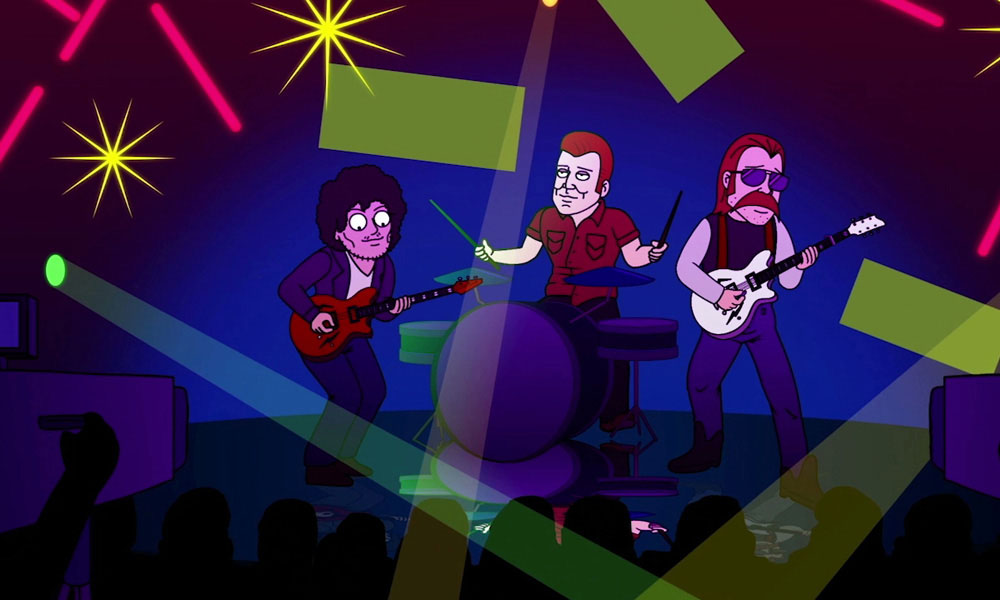 Eagles Of Death Metal frontman Jesse Hughes has plenty of stories to share when it comes to discussing rock'n'roll's raunchier flavours and he's one of his most memorable to share for uDiscover's 'Beyond The Bus' in this memorable new animated video.
Based upon an interview filmed exclusively for uDiscover Music at the 2019 Download Festival, the latest instalment of 'Beyond The Bus' concerns Hughes' band's first appearance on European television, at a week-long festival to mark the annual NME Awards. You can watch the action in full below, but as a taster, scroll down to find out a little more about an incident which Hughes himself admits "in many ways typifies rock' n' roll."
Jesse Hughes | Beyond The Bus
For the more faint-hearted reader, Hughes got into difficulty after becoming a little (ahem) "artistic" with "a girl who was pretty hot and seemed to like me" before his band's live performance at the awards. All well and good, you might say, except that Hughes later discovered the guy who was her boyfriend was also assigned to him as his guitar tech for the evening.
Inevitably, Hughes immediately expected the guy would be out for revenge, but as he says, "this guy assures me he's a professional and says he would never compromise that, no matter what."
Against his better nature, Hughes thus trusted his newly-acquired guitar tech, with disastrous results.
"Look, this thing's on live TV, right, and for your insight, the capo on my guitar is supposed to be on the second fret with a special tuning," he reveals.
"Instead, this guy's left the capo on the 12th fret and the strings are tuned to barely slack. So this guy absolutely f_ked me on live TV. In the end, I spent more of the longest minutes of my life trying to tune my guitar on live TV with a tuner I have to go offstage to retrieve and it's not even where it should be 'cos the left's left it somewhere else.
"You should have seen the satisfied look on the guy's face", he finishes, "but you know what? I deserved it even though I didn't deserve it if you know what I mean. In so many ways, that story really is what rock' n' roll's all about!"
Listen to the Best of Eagles Of Death Metal on Apple Music and Spotify.
Format:
UK English