Watch uDiscover Music's Exclusive Interview With EODM's Jesse Hughes At Download 2019
EODM touched down at the festival in support of their recent covers album, released by UMe on 7 June.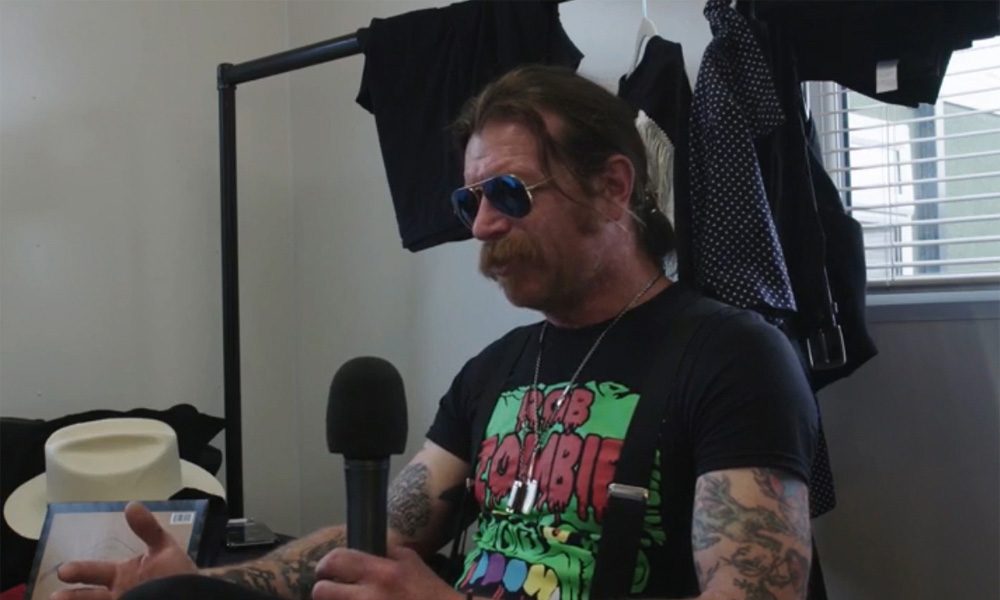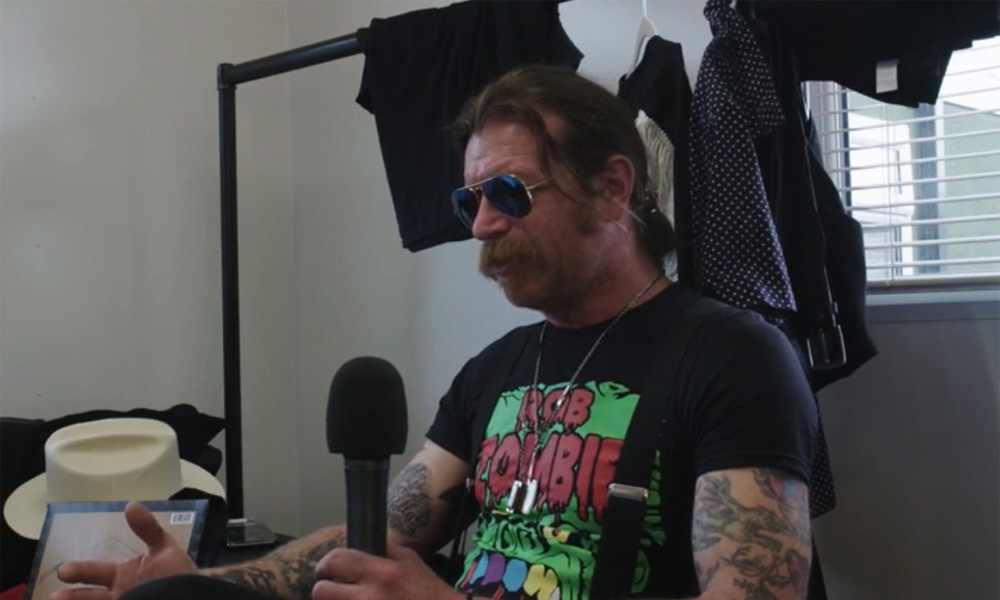 Eagles Of Death Metal's new covers albums EODM Present Boots Electric Performing The Best Songs We Never Wrote was issued through UMe on 7 June. Consequently, the maverick Californian rockers were in buoyant mood as they touched down to promote the album at this year's Download Festival in Castle Donington. Indeed, as EODM frontman Jesse Hughes tells uDiscover Music's Sorrell Forbes in an exclusive interview you can watch in full below, his band could hardly wait to get into the thick of the action.
Jesse Hughes Of Eagles Of Death Metal At Download 2019
"I am perpetually excited anyway, but essentially, to go on after Rob Zombie, who's one of my heroes – well, that's something", enthuses the EODM frontman. "And Def Leppard, playing Hysteria in its entirety? Man, what more can you ask for?"
As uDiscover Music previously reported, The Best Songs We Never Wrote includes a mind-bogglingly diverse set of reinterpretations, with the band putting their singular spin on tracks originally recorded by artists ranging from Steve Miller Band to Mary J Blige and AC/DC. Can EODM possibly single out one of the many surprise cover versions from their live set they enjoy playing the best?
"That's a tough one, because we're gonna play in honour of the festival and its history", Jesse Hughes replies. "As ambassadors of rock'n'roll from America, we'll be playing a selection of '80s heavy rock, so I need to be secretive [about our set list]."
"But I'll tell you that my favourite's Bon Jovi's 'Wanted Dead Or Alive'", he reveals. "Everyone knows the words to that song, so once they know it's OK to smile and have fun, they just can't help but give it up for that song."
The Best Songs We Never Wrote includes covers of songs written by many of the greats of US rock and pop, but it also pays tribute to legendary UK artists such as David Bowie and George Michael. How does Jesse Hughes feel British music fans differ from their fans at home?
"It's funny, but historically, the British have helped us understand our own music much better, in their love of the blues and so on", he muses.
"I think there's an eagerness, a huge hunger and an enthusiasm for rock'n'roll over here. If you come to the UK and the audience have never heard of you, you'll still get a fair shake, which you probably won't get in any other part of the world. Nine times out of ten, if you deliver the goods of any sort, they'll give it up for you – and there's not more in life you can ask for."
Explore Our Eagles Of Death Metal Artist Page.
Format:
UK English