Jim Seals Of Seals And Crofts Dies At 79
'My heart just breaks for his wife Ruby and their children,' cousin Brady Seals of the country band Little Texas told 'Variety.'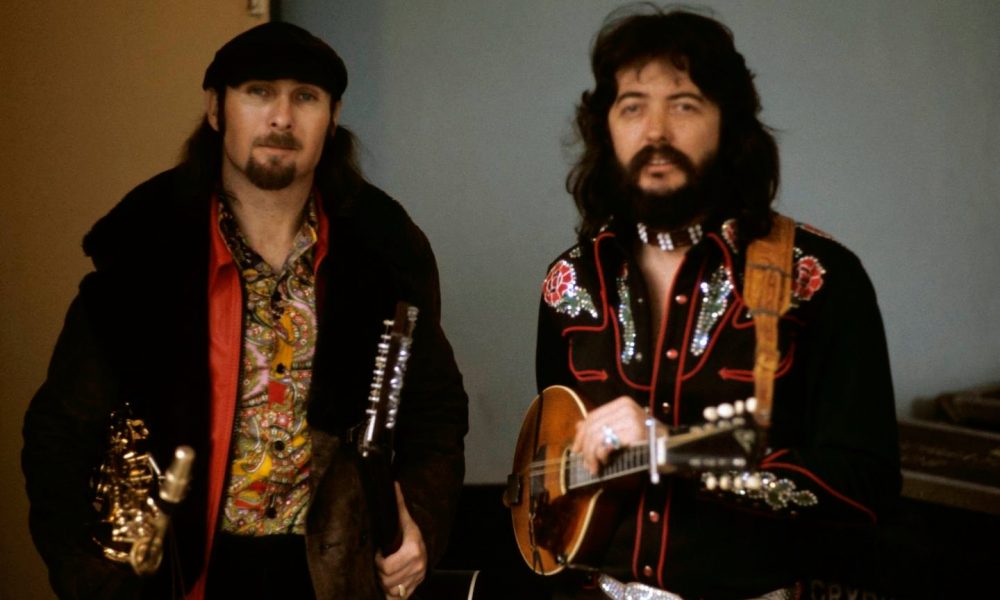 Jim Seals of Seals & Crofts died on Monday at age 80, according to friends and family. The cause of death wasn't immediately released.
Seals was the principal lyricist and singer behind eight Top 40 hits in the 70s. Seals & Crofts rose as high as No.6 on the singles chart three times, with 1972's "Summer Breeze," 1973's "Diamond Girl" and 1976's "Get Closer." He had stopped playing music in 2017, after reportedly suffering a stroke.
"My heart just breaks for his wife Ruby and their children," cousin Brady Seals of the country band Little Texas told Variety. "Please keep them in your prayers. What an incredible legacy he leaves behind."
Born in 1942 in Sidney, Texas, to oilman Wayland Seals and his wife Cora, James Eugene Seals began his career as a member of the Champs with Glen Campbell, joining after they found massive success with "Tequila." He toured with Eddie Cochran before initially working with Dash Crofts during a subsequent stint with Campbell.
Seals and Crofts reunited in 2004 for a new album, Traces, which included remakes of their classics. By then, Seals and his wife, Ruby, had been dividing their time between Hendersonville, Tennessee, and Costa Rica, where Seals ran a coffee farm. Seals' brother Dan, half of the soft-rock duo England Dan and John Ford Coley, died in 2009 from cancer. In 2017, Seals suffered from a stroke, which essentially ended his singing and touring part of his life.
In addition to his wife, Mr. Seals is survived by their two sons, Joshua and Sutherland; a daughter, Juliet Crossley; and three grandchildren. A sister, Renee Staley, and a half brother, Eddie Ray Seals, also survive him. His brother, Dan Seals, a singer who had success in the late 1970s as a member of another soft-rock duo, England Dan & John Ford Coley, died in 2009. The two brothers toured together for several years before Dan Seals's death, with Jim Seals's two sons sometimes playing with them.