Watch 'I Didn't Know' From John Lee Hooker's 1983 Montreux Performance
The track will be part of Eagle Rock's 'John Lee Hooker Live at Montreux 1983 & 1990' release.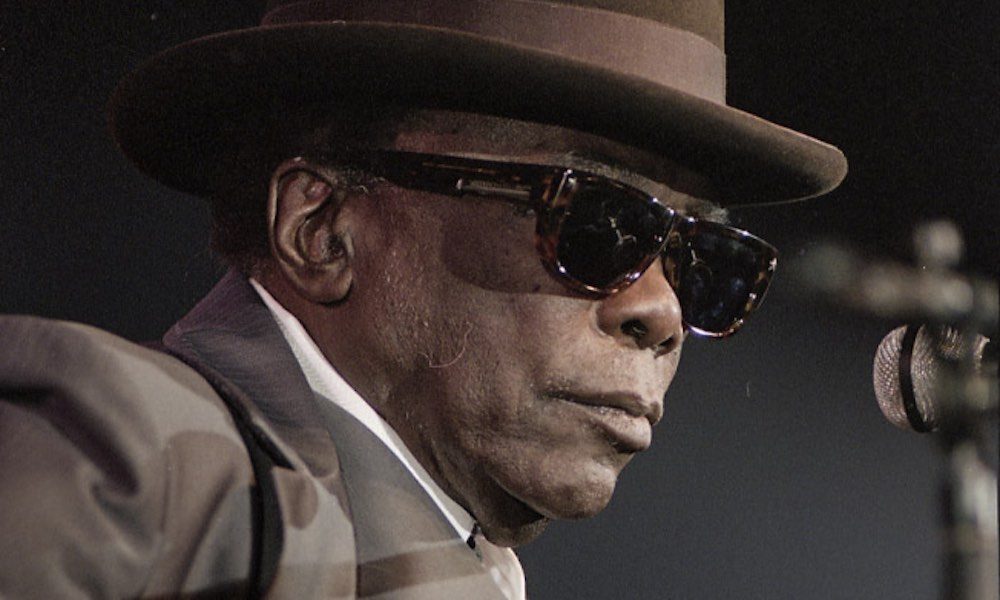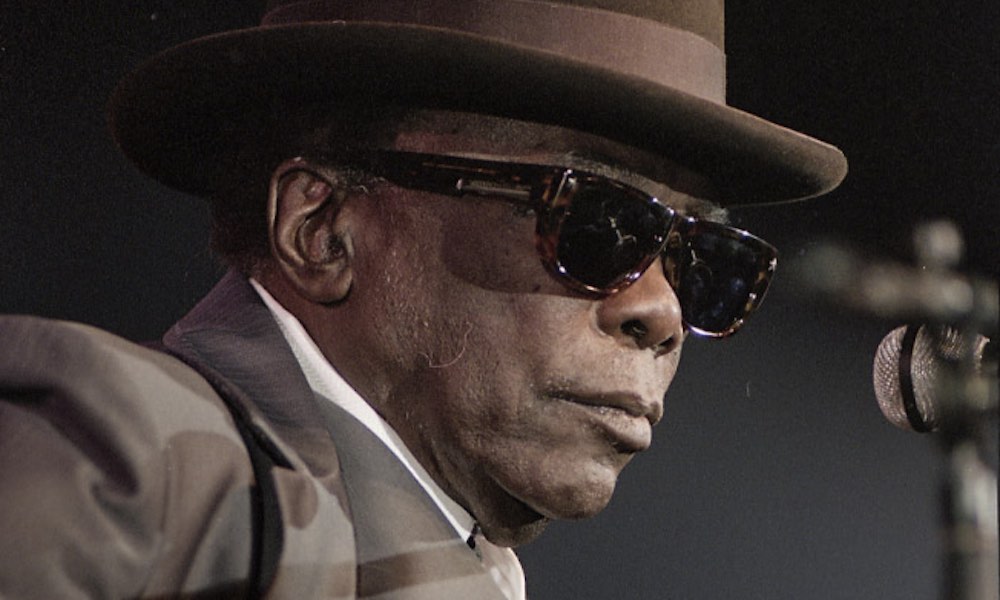 John Lee Hooker's 1983 performance of "I Didn't Know" is now available to view as the first video and instant grat track from Eagle Rock's John Lee Hooker Live at Montreux 1983 & 1990. As reported recently, the blues giant will be celebrated by the set, to be released in 2LP, digital video and audio formats on November 6.
The blues frontiersman is captured on the new release in these two landmark performances at Switzerland's famous annual jazz festival. Hooker is accompanied at both shows by the Coast to Coast Blues Band.
John Lee Hooker - I Didn't Know (Live At Montreux 1983)
"I Didn't Know" was written by Howlin' Wolf, aka Chester Burnett, who had the first release of the song in 1958. John Lee recorded his version in 1982 for the Jealous album, which wasn't released until 1986. Jealous also featured such original Hooker compositions as "Ninety Days," "Early One Morning" and "When My First Wife Left Me."
The 1983 show at Montreux opens with the charismatic bluesman's "It Serves Me Right To Suffer" and also features such highlights as "Hi Heel Sneakers," "Boom Boom," "Crawlin' King Snake" and "Boogie Chillen'." The latter song was his first single, released in 1948 and a No.1 hit on Billboard's R&B chart early in 1949.
The 1990 performance boasts renditions of all of those songs as well as another trademark, "I'm In The Mood," which he first recorded in 1951 and had recently revived with Bonnie Raitt for his guest-packed, hugely popular The Healer album of 1989. That collaboration won the Grammy Award for Best Traditional Blues Performance. The second Montreux show also features a live version of the title track from The Healer and one of "Baby Lee," which on that album included a guest appearance by Robert Cray.
John Lee Hooker Live at Montreux 1983 & 1990 is released on November 6. Pre-order it here.
The full John Lee Hooker Live at Montreux 1983 & 1990 tracklist is:
1983 – LP 1
SIDE A
1. "It Serves Me Right To Suffer"
2. "I Didn't Know"
3. "Hi-Heel Sneakers"
4. "If You Take Care Of Me, I'll Take Care Of You"
5. "Boom Boom"
SIDE B
1. "Worried Life Blues"
2. "I'm Jealous"
3. "Crawlin' King Snake"
4. "Boogie Chillen'"
1990 – LP 2
SIDE A
1. John Lee Hooker Introduction
2. "Mabel"
3. "I'm In The Mood"
4. "Crawlin' King Snake"
5. "Baby Lee"
SIDE B
1. "It Serves Me Right To Suffer"
2. "Boom Boom"
3. "The Healer"
4. "Boogie Chillen'"