New John Mellencamp DVD, 'Plain Spoken: From The Chicago Theatre', Set For Release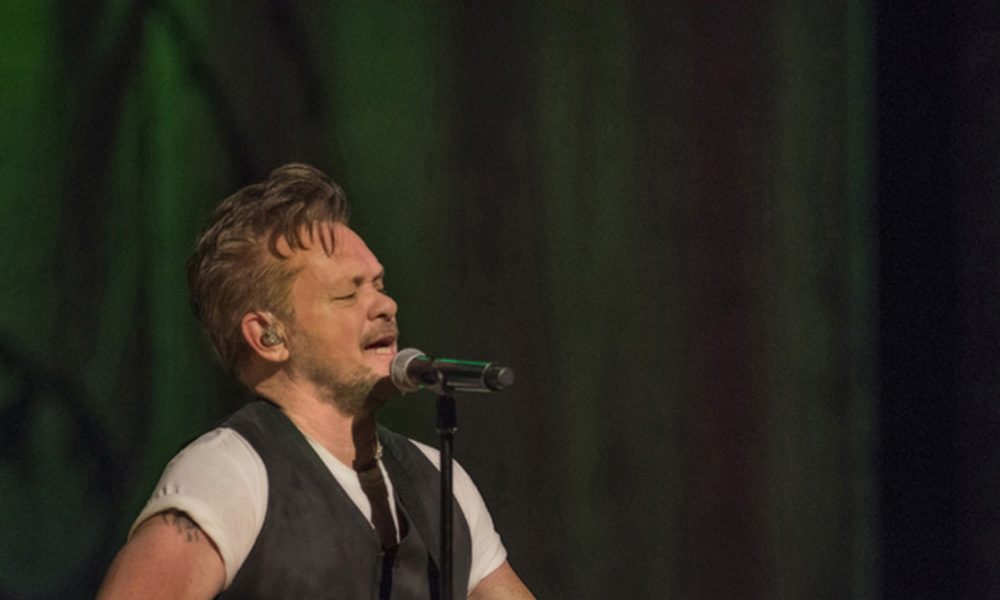 John Mellencamp is set to release a new live DVD. An intimate concert/narrative experience, Plain Spoken: From The Chicago Theatre will be issued by Eagle Rock Entertainment on 11 May and it will be available on DVD+CD, Blu-ray+CD and also across digital formats.
"Try to keep it as plain spoken as possible…" Those are some of the first words the viewer hears in Plain Spoken: From The Chicago Theatre. A self-narrated musical journey, the film encapsulates the sound and soul of John Mellencamp. Stepping outside the boundaries of a concert film or documentary, Plain Spoken blends highly personal voiceovers from Mellencamp with live footage of him performing with his full band at the historic Chicago Theatre, just 250 miles from his Indiana home state. Mellencamp tells us the story of his Midwestern upbringing, the trials, turns and triumphs of his career, and his overall outlook on life, while the music plays, supporting his stories.
In addition to the full film with Mellencamp's commentary, this audio-visual release offers a "non-commentary" option in which viewers can watch the concert on its own. The audio-visual set is completed with a CD of concert audio. The set, which includes special guest Carlene Carter, showcases Mellencamp performing his most cherished songs. 'Small Town', 'Minutes To Memories', 'Pop Singer', 'Cherry Bomb', 'Longest Days', 'Authority Song' and 'Pink Houses' are just some of the titles cherry-picked from his catalogue, as well as songs from his most recent album, Sad Clowns And Hillbillies.
With a career spanning more than 35 years, John Mellencamp has elevated his legacy from pop star to one of the most highly-respected songwriters of a generation. A member of the Rock And Roll Hall Of Fame and recipient of the "In The Souls Of The People" John Steinbeck Award, he will be inducted into the Songwriters Hall Of Fame on 14 June 2018.
Plain Spoken: From The Chicago Theatre will be released on 11 May. Scroll down to read the full tracklisting and pre-order here.
Plain Speaking: From The Chicago Theatre:
'Lawless Times'
'Troubled Man'
'Minutes To Memories'
'Small Town'
'Stones In My Passway'
'Pop Singer'
'Check It Out'
'Longest Days'
'The Full Catastrophe'
'My Soul's Got Wings'
'Overture'
'Rain On The Scarecrow'
'Paper In Fire'
'Authority Song'
'Pink Houses'
'Cherry Bomb'
Format:
UK English