John Porter And Behemoth's Nergal Split From Me And That Man
The Polish death metal icon's side alt.country project shifts its line-up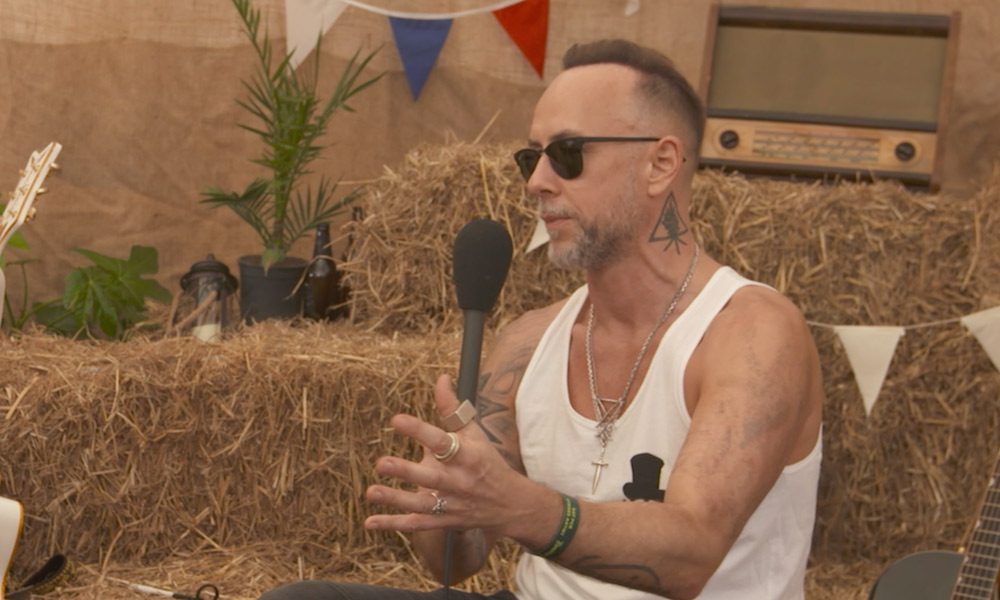 After playing a rocking set at this year's Ramblin' Man Fair in Maidstone, Behemoth frontman Nergal (aka Adam Darski) revealed that his Me and That Man bandmate, John Porter have parted ways.
"Since he [Porter] left the band, now it's pretty much me driving this train", said Darski. "I'd like to transform the name of the band to 'Me and This Man'.
Despite the line-up shift, Darski announced there would be a new record with the band in its new incarnation with recording starting in 2019 and a release the following year.
When asked if there would be an ideal musician he would replace Porter with, Darski replied "I'm very open. For the next record I already have the concept and I don't want to reveal it here now".
The frontman for the death metal outfit Behemoth has been with the band since its start in 1991 and talked about how his side-project Me and That Man let him experiment with different concepts under a less established name. While exact details were not revealed, Darski chalked it up to a "difficult collaboration" and sounded hopeful when it came to the future of the band.
With his new band, Darski led Me and That Man on a rousing rendition of Creedence Clearwater Revival's 'Bad Moon Rising' during their set, a vast departure that allowed him to explore his love for alt.country.
While musically it's a shift, lyrically Darski still covers familiar lyrical themes on songs like 'My Church Is Black' off Me & The Man's debut album, Songs of Love and Death, released in 2017. The record is decidedly Southern gothic and allowed Behemoth fans to hear Darski's vocals in a whole new light.
The band has played a number of dates in their native Poland, Ramblin' Man in the UK and has teased details about potential shows in Ukraine.
Format:
UK English