Tennessee Music Pathways Marker For Johnny Cash's Longtime Home Town
The new landmark is in Henderson, Tennessee, where Cash lived for 35 years and where he is buried in Hendersonville Memory Gardens.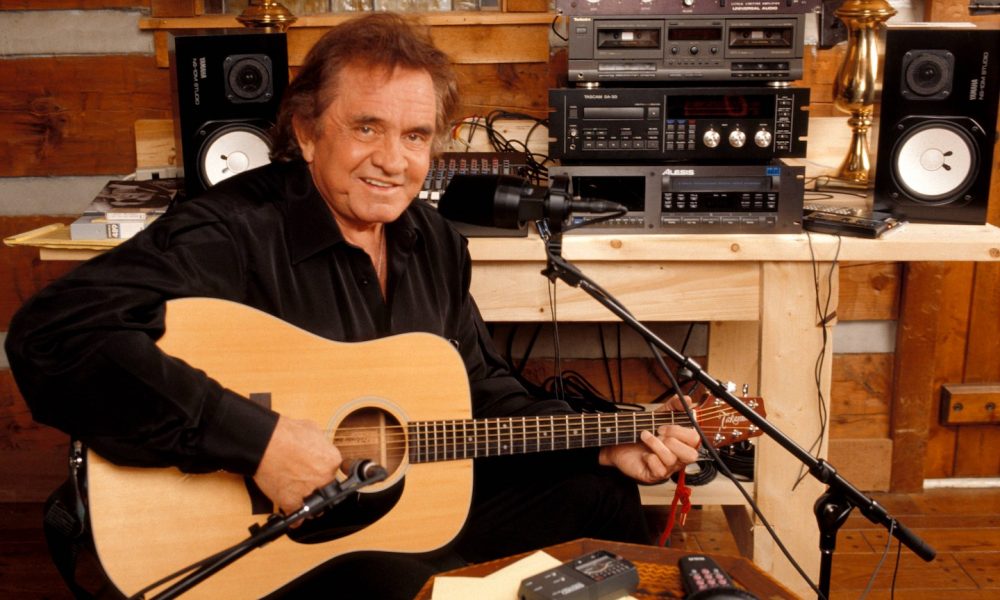 A new Tennessee Music Pathways marker was unveiled on February 26 to coincide with what would have been the 90th birthday of Johnny Cash.
The new landmark is situated in Hendersonville, Tennessee, the town in which he is buried in Hendersonville Memory Gardens, and where Cash lived for 35 years, with a lakeside home on Caudill Drive. Friends, family, and city and state officials gathered at 700 E Main Street, now the site of HALO Realty, and the original location of the star's House of Cash music publishing company.
The son of the "Man In Black," John Carter Cash, was present at the ceremony, and commented: "Having lived in Hendersonville my whole life, I am grateful and indebted to Tennessee for preserving critical music sites and noting the former House of Cash building as one of those.
"In the early 1970s, this building housed my father's recording studio. He made hundreds of historical recordings here. I remember sitting on his lap and recording a song with him when I was no more than four years old. Later, it became the Johnny Cash Museum, bringing hundreds of thousands of visitors to Sumner County.
"On behalf of the John R. Cash Revocable Trust and the rest of my family, we look forward to further working with the state to develop additional locations so that fans of music and students of history alike can continue to learn about my father, Johnny Cash."
Tennessee Department of Tourist Development Commissioner Mark Ezell added: "When the idea of the Tennessee Music Pathways came about, it was artists like Johnny Cash that helped to lay the foundation of this statewide initiative.
"From Memphis, Nashville, Hendersonville, Bristol and more, Johnny Cash helped shape Tennessee's rich music history across the state and we are so grateful to celebrate him and his great contributions to music."
Listen to uDiscover Music's Johnny Cash Best Of playlist.