Jon Batiste Releases 'Live At Electric Lady EP'
The project includes covers of songs from The Beatles, Stevie Wonder, and more.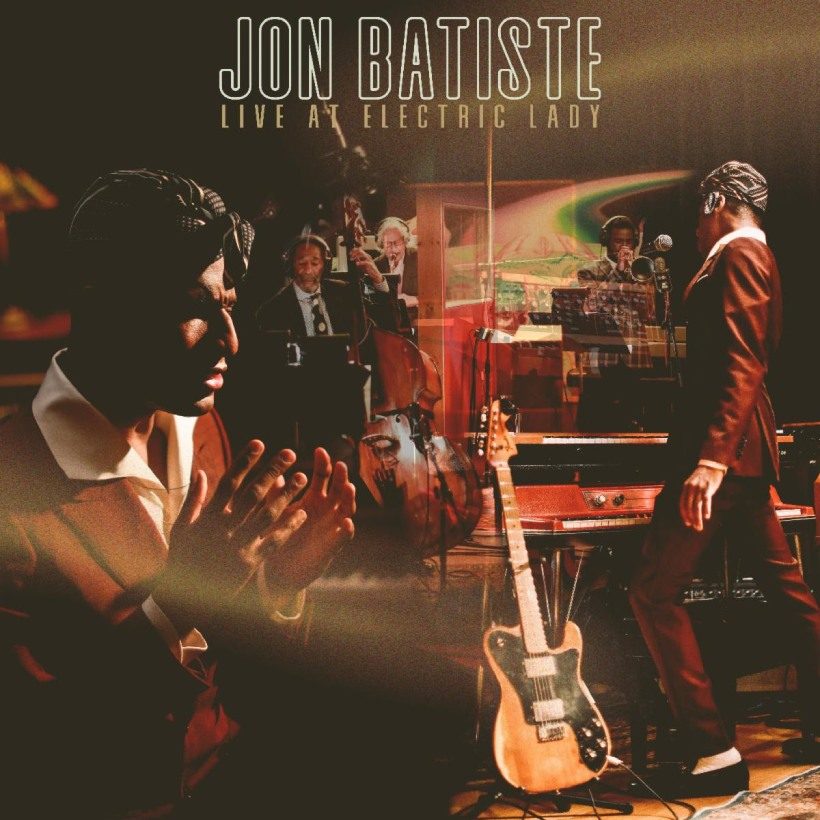 Verve Records, Spotify, and Electric Lady Studios have released Jon Batiste's EP Live at Electric Lady, the first project in the new series announced by Spotify and the famous New York studio.
Batiste put together a stellar roster of musicians including jazz legends Ron Carter, Gary Bartz, and Kenny Garett to put an unexpected spin on tracks from his critically acclaimed album released earlier this year, WE ARE, as well as covers of tracks recorded at the legendary Electric Lady Studios.
Never one to do what is expected, Batiste pushed sonic boundaries on this EP and embraced the freedom to experiment with sounds, re-record techniques, and instrumentation. The result is a fascinating, dark, psychedelic jazz journey.
Batiste says, "When Spotify reached out about recording at Electric Lady, the vision of 'NEW WORLD MUSIC' came to me. To realize this vision I put together a band featuring the legends Ron Carter on bass and both Gary Bartz and Kenny Garrett on saxes, a full string and horn section, tabla drums and synthesizers—all playing at once, reimagining songs from the WE ARE album, and other songs by The Beatles, Stevie Wonder, Daft Punk and more. This recording is where I see music going in the future—global, spiritual, rooted, intricate, communal."
EP Producer William Garrett says of this process, "Jon understands and appreciates stretching sonic boundaries and the power that those choices hold in the conversation with the listener. Starting with We Are, Jon creates a different dynamic and a darker version than the original album cut. The track begins as if being played on an old Victrola and slowly expands into a psychedelic lo-fi jam. From there the EP expands from experimental to vintage sounds."
Buy or stream Live at Electric Lady.
Live at Electric Lady Tracklist:
We Are (Kenny Garrett)
I Need You (Ron Carter, Jon Batiste, Joe Saylor)
Golden Slumbers – (Gary Bartz, Ron Carter)
Cry – (Gary Bartz, Ron Carter)
Lose Yourself To Dance – (Kenny Garett, Ron Carter)
Whatchutalkinbout – (Ron Carter)
Pastime Paradise – (Kenny Garett)
Prince – (Ron Carter, Kenny Garett)