Jonas Brothers Release Skeptical New Single 'Who's In Your Head?'
The track was produced by ILYA and Max Martin, and is the group's third single of the year.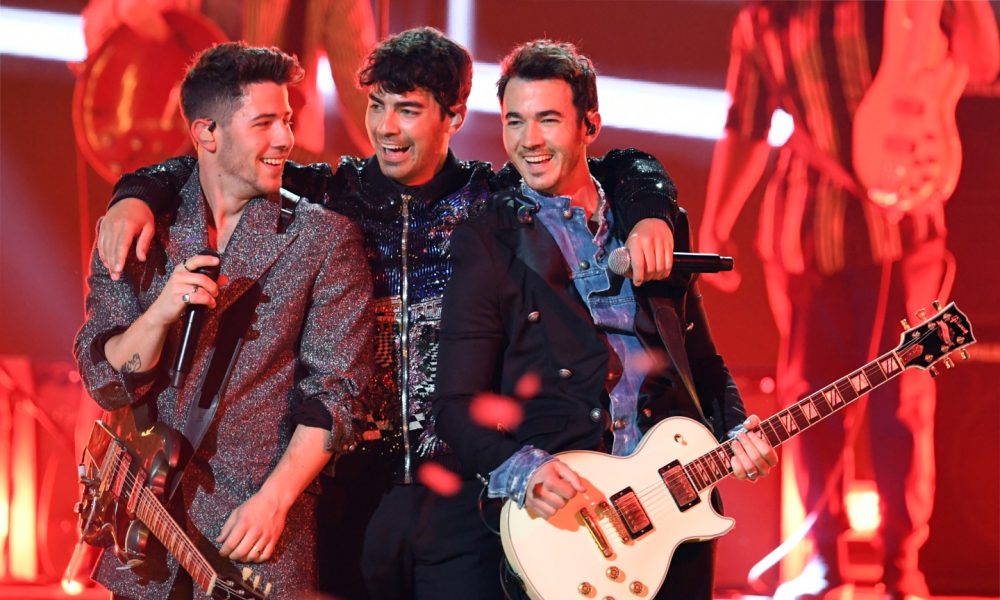 Continuing their hot streak of singles, the Jonas Brothers have shared their latest track "Who's In Your Head?" The upbeat song was first teased when the pop trio performed the song at the Red Rocks Amphitheater on the Colorado stop on their current tour in early September.
Jonas Brothers - Who's In Your Head (Lyric Video)
"Who's In Your Head?" paints a skeptical picture of a relationship as the group works to decipher who is occupying the thoughts of a partner who seems distracted by past relationships. "I hear the whispers every night/Even when I'm dreamin'/Now, tell me, baby, would you ever mind?" Nick ponders just before the chorus hits.
"I wanna know who's in your head?/Stealin' your heart while I'm still bleedin'/Who's in your bed?/Wrapped in your arms while I ain't sleepin'/Got lost in your halo (Halo)/I just wanna know/Know who's in your head, in your head," Joe and Nick offer on the chorus.
"Who's In Your Head?" is the third Jonas Brothers single to be released this year. Early on in 2021, the band teamed up with super producer and DJ Marshmello for the track "Leave Before You Love Me." The single, released in May, the single reached No. 19 on the Billboard Hot 100 becoming their 11th entry on the chart. Then, over the summer, the Jonas Brothers shared "Remember This" as part of the festivities surrounding the Tokyo Games Closing Ceremony.
The songs have already been added to the band's setlist for their current trek on the road, the Remember This tour. They are currently playing shows across America with country music star Kelsey Ballerini as their opening act. The tour kicked off in late August, and will wrap up in Los Angeles at the iconic Hollywood Bowl on October 27.