Watch The Trailer For Juice WRLD's Posthumous Single 'Wandered To LA' Featuring Justin Bieber
The song arrives on December 3 and will appear on the rapper's upcoming album 'Fighting Demons.'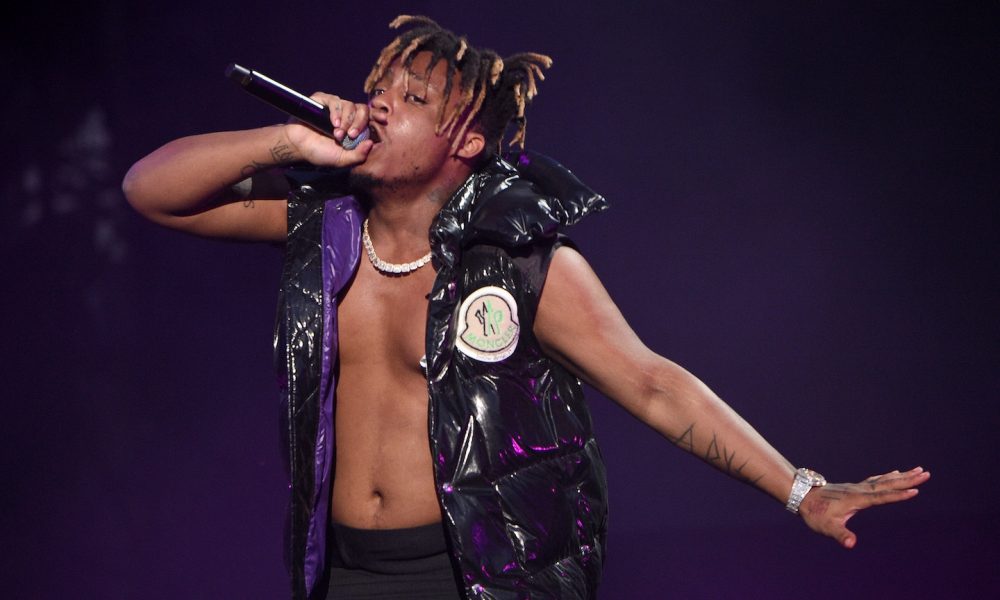 The third single from Juice WRLD's upcoming posthumous album Fighting Demons has been announced as "Wandered to LA," a collaboration with Justin Bieber.
A trailer for the song was shared on the late rapper's social media accounts giving insight into both his and Bieber's encounters with substance abuse, depression, anxiety, and more. The song will be released on December 3, while the full album arrives on December 10.
Juice WRLD & Justin Bieber - Wandered To LA (Official Trailer)
"You have power over depression," a quote from Juice WRLD reads at the start of the trailer. The nearly two-minute-long clip features commentary from the rapper on the stigma that still surrounds conversations about mental health and wellness. Bieber offers his own perspective on the non-physical battles that people may face in private.
"I wandered to LA hopin' to explore / Little did I know, I'd find a little more / Love at my hotel room door," Juice WRLD sings on the song. The trailer is backed with videos of the rapper performing to packed audiences of fans across the world. Close family, friends, and collaborators also make appearances, with a couple mentioning his plans to attend rehab just before his death.
"There was nothing Jarad 'Juice WRLD' Higgins enjoyed more than delivering new music to his millions of fans around the world," said the rapper's mother, Ms. Carmela Wallace.
"He left behind an astonishingly deep catalog of music that will ensure his fans will have new songs to listen to for years to come. Jarad was always searingly honest about his struggles and through his musical genius he articulated what was on his heart and mind vividly through his art."
The announcement of "Wandered to LA" coincides with what would have been Juice WRLD's 23rd birthday. The rapper, born Jarad Anthony Higgins, died following a drug overdose in December 2019.
Fighting Demons continues to tell the story that Juice WRLD had started as a young musician. The documentary Juice WRLD: Into the Abyss will premiere on December 16 to offer an "intimate" look at the departed artist.
"He never gave up and his friends and family never gave up on offering their support to him," Wallace added. "We encourage all of you who struggle with addiction and mental health to never give up the fight. We continue to extend free support to you via LiveFree999.org created in his honor."