Justin Bieber's Valentine's Day 'Journals' Performance Breaks TikTok Records
Over 4 million users tuned into the platform's first-ever full-length live performance by a single artist.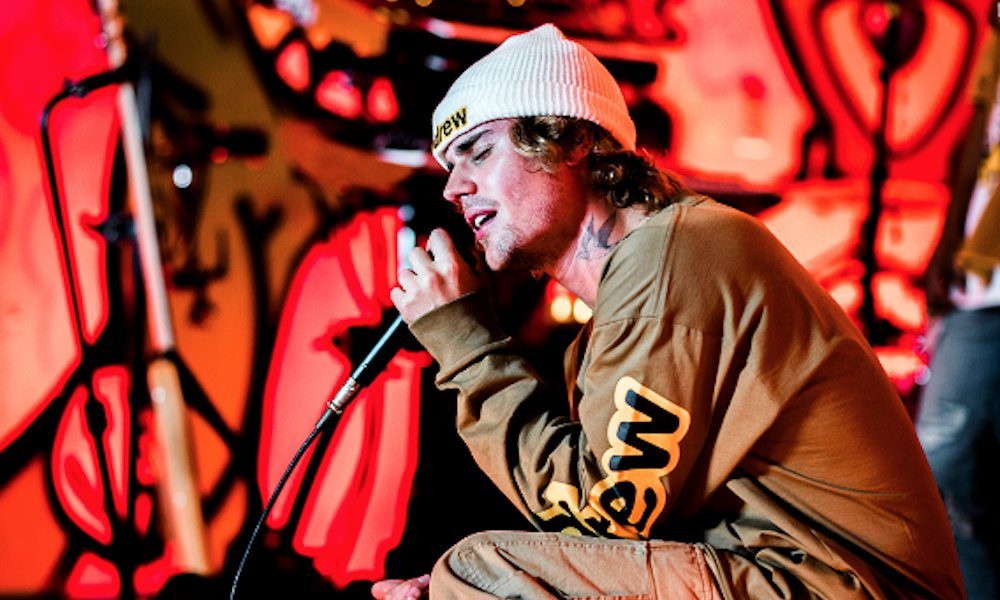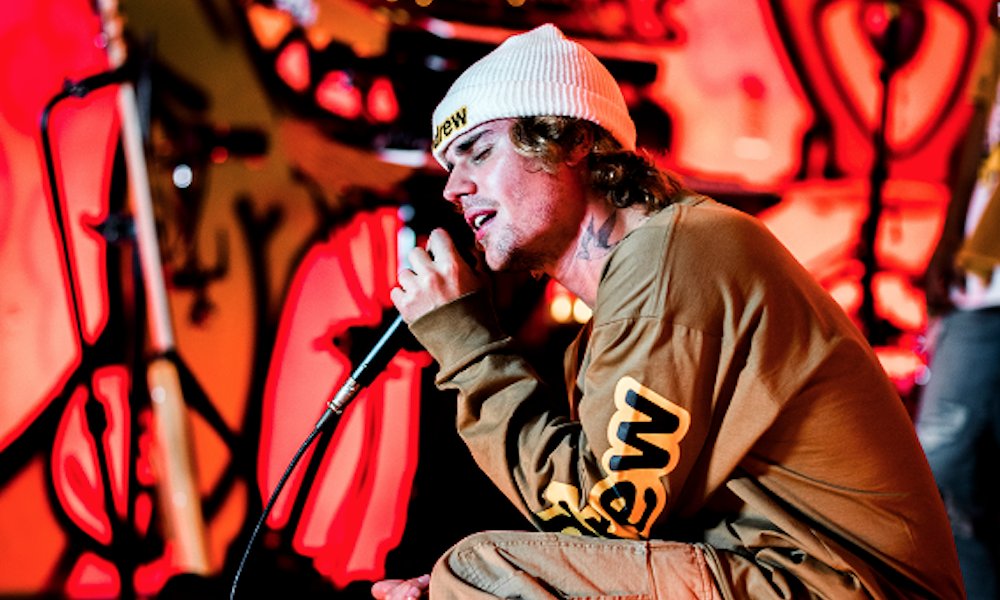 Justin Bieber spent Valentine's Day serenading over 4 million fans as he performed his 2013 album Journals in its entirety for the first time on TikTok. Journals: Live from the drew house was the platform's first-ever full-length live performance by a single artist and is the most-viewed single-artist livestream in the short-form video app's history.
Excitement before and after the virtual event pushing Journals over the 3 billion all-time streams mark as fans flocked to the songs they had waited over 7 years to see performed live. Bieber ran through each track on the album with stunning arrangements from his band.
Heavily influenced by R&B music, Journals followed 2012's Believe and was a stark contrast to the pop music Bieber had come to be known for. It represented a shift in the singer's artistry and introduced audiences to the expanse of his range.
The album featured fan-favorites "All That Matters" and "Swap It Out." Journals also saw Bieber teaming up with previous collaborator Big Sean on "Memphis," as well as Lil Wayne, Future, and Chance The Rapper elsewhere on the project.
Journals has been certified gold by the RIAA and still stands out as a highlight in Bieber's discography.
The singer injected more R&B influence in his releases following Journals, including on 2015's Purpose but most notably on his 2020 album Changes which yielded the "Intentions" with Quavo which is nominated for Best Pop Duo/Group Performance at the 2021 Grammy Awards. The album is nominated for Best Pop Vocal Album and "Yummy" snagged a nomination for Best Pop Solo Performance.
Bieber rounded out the year with more hits, including "Holy" with Chance The Rapper, "Lonely" with Benny Blanco, and "Monster" with Shawn Mendes. Wasting no time, he released his latest single "Anyone" on New Year's Eve, bringing in 2021 with a wholesome pop love song.
More recently, the singer was announced as the headliner for the 2021 Nickelodeon Kids' Choice Awards, where he'll perform his latest single, "Anyone," as well as his Changes hit, "Intentions," alongside Migos' Quavo.
The 34th annual awards show, hosted by actor and comedian Kenan Thompson, airs March 13 at 7:30 on Nickelodeon, TeenNick, Nick Jr., and Nicktoons.
Listen to the best of Justin Bieber on Apple Music and Spotify.