Justin Bieber To Perform 'Journals' LP In Its Entirety On TikTok
The Valentine's Day concert will be a first-of-its-kind event for the platform.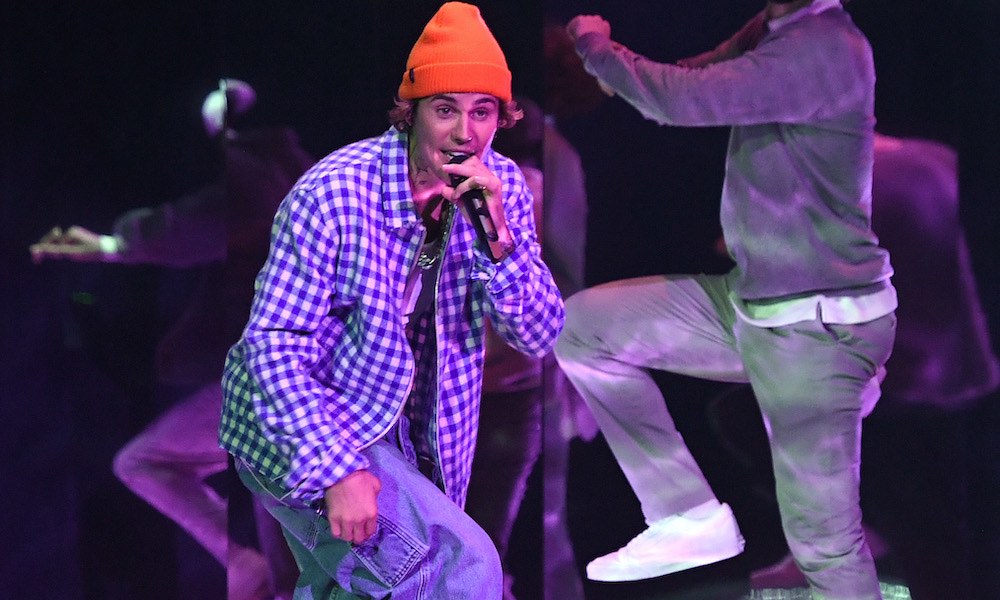 Justin Bieber is giving his fans a little extra love this Valentine's Day, with an exclusive TikTok concert, in which he'll perform his 2013 album, Journals, in its entirety for the very first time. The live-stream will also mark the first long-form concert event in TikTok history.
Journals: Live from the drew house broadcasts live from the artist's TikTok profile page at 6:00 pm PST on Saturday, February 14, with an encore airing on Sunday at 11:00 am PST.
Released in 2013 as a digital-only collection of singles, Journals stood as the companion piece to Bieber's second documentary film, Believe, and marked a turning point for the young artist, as he explored a more mature, R&B-forward sound. Featuring material that was recorded during the 2012-2013 Believe Tour, Journals found the artist collaborating with a broad selection of talented producers and artists, including Lil Wayne, Big Sean, Diplo, and The Audibles. A long-time fan-favorite, the critically-acclaimed album has since gone on to amass more than three billion streams worldwide.
"I'm excited to bring this show to life. Journals is one of my favorite projects and I've never performed it live," said Bieber in a statement. "I'm grateful to TikTok for helping me to bring this show to everyone on Valentine's Day."
2020 marked a triumphant year for Bieber, who released his first album in five years, Changes. The Platinum-selling title marked the artist's seventh No.1 record and spawned such singles as "Yummy," "Intentions" feat. Quavo," and "Forever" feat. Post Malone and Clever.
Bieber closed out the year with three new hits — "Holy," with Chance The Rapper, "Lonely" with Benny Blanco, and "Monster" with Shawn Mendes (off Mendes' new LP, Wonder). The triumphant artist rang in 2021 with his first full-length concert since 2017 and a brand new single, "Anyone."
Listen to the best of Justin Bieber on Apple Music and Spotify.