K Camp Drops Inspiring New Single 'Holy Spirit'
'Holy Spirit' follows the Atlanta hitmaker's latest single 'Woozie.'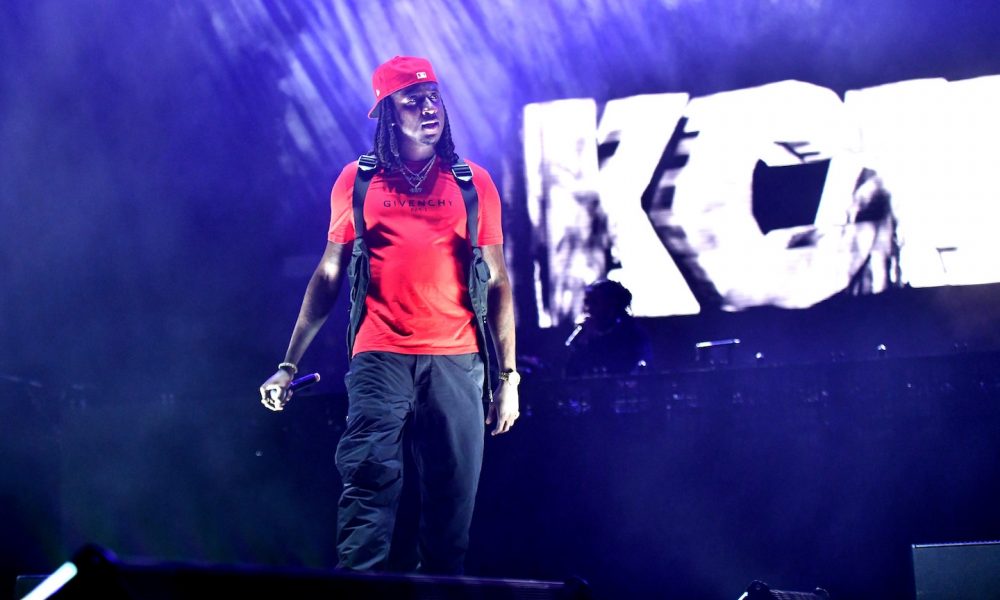 Rapper, singer, and producer K Camp has released his latest single, "Holy Spirit," a smooth yet forthright track that showcases his mastery of creating a thrilling, distinctive, and entirely unique sound. The song soulful yet hard-hitting, and his vibe continues to be unmatched.
"Holy Spirit" follows the Atlanta hitmaker's first single "Woozie," which is set to appear on his upcoming album. On "Woozie," which was featured on New Music Daily on Apple Music, Camp pops off on toxic relationships. He delivers a club-ready track that is easy to relate to. Produced by FOREVEROLLING, XL Eagle, and Chase Millie, "Woozie" garnered continued support from XXL, who added it to their "13 Best New Hip Hop Songs" column, REVOLT, HNHH who recognized him as being "known for crafting up songs that are sure to be stuck in your head," HipHopDX and more.
K CAMP - Holy Spirit [Official Audio]
Last year, K Camp released his sixth studio album, FLOAT—a new era of music the hitmaker described as his time to evolve. The fifteen track album, which amassed over one billion streams, features "Life Has Changed ft. PnB Rock," "Game Ain't Free" which currently has over four million views, "Tables Turn," which Rolling Stone listed as a "Song You Need To Know," and more.cOn the alluring album he also tapped Trey Songz, Mooski, and Kaleem Taylor for collaborations.
FLOAT follows K Camp's previously released album K.I.S.S. 5—a 15-track project that features star-studded collaborations including the likes of Ari Lennox, 6LACK, Wale, and more. The critically acclaimed album landed a spot on the Billboard 200 chart and garnered recognition from XXL, Complex, ABC News, and more. That project ushered in a busy year for the Atlanta hit-maker, as Camp continued to share videos off the project as well as release an album with his label's roster entitled RARE Family.