Kacey Musgraves Previews Two New Songs On 'A Slight Change of Plans' Podcast
Musgraves also discussed the inspiration behind the new project.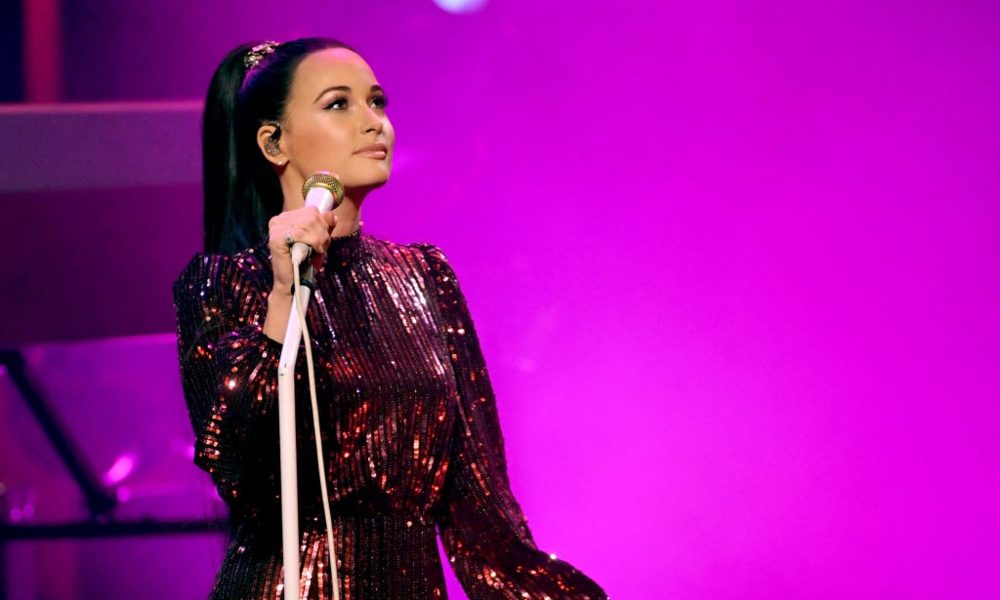 Kacey Musgraves revealed some intimate details about the guided psychedelic trip that inspired her new album on the podcast A Slight Change of Plans, hosted by Dr. Maya Shankar. Their conversation also includes two snippets of new songs from the follow-up to Musgraves' Grammy-winning Golden Hour.
Musgraves' guided LSD trip has been an integral part of the narrative around the upcoming project, which hasn't been officially announced. Musical accompaniment — from Bach to shamanic chants to the Beatles — was a part of the experience, and curated in a way that those feelings and memories can be accessed again later, according to the podcast.
Kacey Musgraves on How a Psychedelic Trip Inspired Her Upcoming Album | A Slight Change of Plans
"They're songs from all over the world," Musgraves says. "You listen to this playlist, it guides you through these emotions and feelings purposefully. Some of it's pretty intense. As you're coming out of your experience, you're resonating with these feelings of gratitude and warmth. The music I heard, I've never heard music like that in my life. You feel it in your bones, your cells. It's running through you in a way that I've never experienced before."
Back in May, Musgraves revealed details of her forthcoming album. In a cover story for Elle, country superstar Kacey Musgraves opened up about her highly anticipated new LP and her divorce from Ruston Kelly.
The two are intimately tied, as Musgraves reveals that much of the record was inspired by the difficulty of the proceedings. Speaking with honesty and vulnerability, Musgraves explained to Elle that the 15-track album was inspired by a struggle in which "I felt like I was dying inside. I was crumbling. I was sad. I felt lonely. I felt broken."
Musgraves, despite the thematic heaviness, will once again be showcasing her ability to blend humor, wit, and clever lyrics with a relatability tied to catchy hooks and strong melodies. She also told Elle that while recording the new album, artists that influenced the project include Bill Withers, Daft Punk, Sade, The Eagles, and Weezer. The record is finished, and due for a late-summer or early-fall release.
Listen to the best of Kacey Musgraves on Apple Music and Spotify.