Country Favorite Kathy Mattea Becomes New Host Of 'Mountain Stage'
The show has become an institution on public radio over a lifespan of nearly 40 years.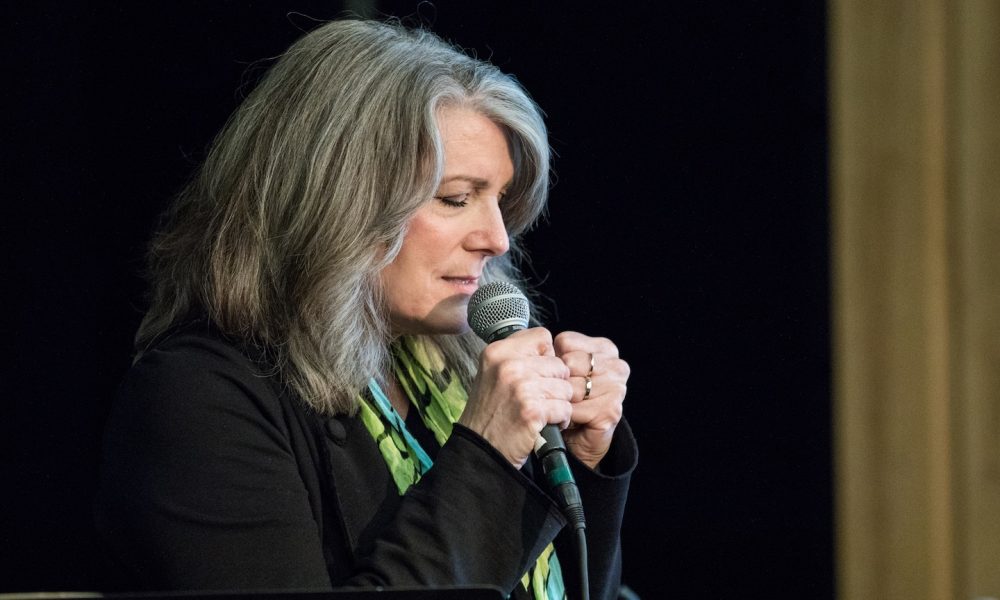 Grammy-winning country favorite Kathy Mattea has become the new host of NPR Music and West Virginia Public Broadcasting's Mountain Stage. The show has become an institution on public radio over a lifespan of nearly 40 years, during which time Mattea appeared on it more times than any other female artist. Mattea is a native of West Virginia, where the show is based.
The artist, who has previously co-hosted Mountain Stage on several occasions, took up her new role on September 9. She takes over the reins from the show's co-founder Larry Groce, who has hosted since its inception in 1983. He will remain as an artistic director and will sometimes return to host.
"Kathy's been coming on the show for more than 30 years now", said Groce, "and in all that time and with all her success, she really hasn't changed who she is at her core. She embodies the best of West Virginia the same way Mountain Stage does, and that's how I knew she'd be the perfect person for this job."
Kathy Mattea - Eighteen Wheels And A Dozen Roses (Official Video)
Added Mattea, known for career hits such as "Eighteen Wheels And A Dozen Roses," "Burnin' Old Memories," and her version of the late Nanci Griffith's "Love At The Five And Dime," added: "There's something quintessentially West Virginia about Mountain Stage. Beyond the world-class performances, beyond the collaborative atmosphere, beyond how much fun it is, I think the show offers a really important insight into the people and the culture that makes West Virginia so special, and I'm always thrilled to help share that with the world."
Mountain Stage has broadcast thousands of live performances on over 200 US radio stations via NPR. Based at the Culture Center Theater in Charleston, West Virginia, it embraces traditional roots, folk, blues, country, indie rock, and much more. The show has played host to such names as John Prine, Odetta, Wilco, R.E.M., Angelique Kidjo, Phish, Mavis Staples, Allen Toussaint, Alison Krauss, Townes Van Zandt, Patti Smith, Allen Ginsberg, and Buddy Guy.
Learn more about Mountain Stage and listen to episodes here.