Keb' Mo''s New Album, 'Good To Be' Due In January 2022
The artist has also shared the record's first single, 'Good Strong Woman' featuring Darius Rucker.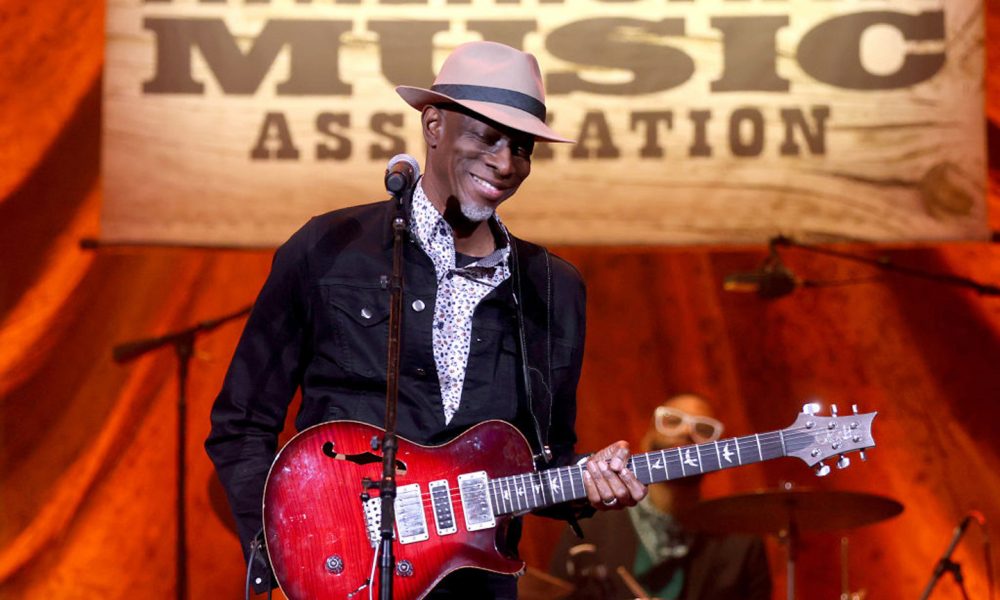 Five-time Grammy winner Keb' Mo' has announced his new album Good To Be, set for release on January 21, 2022 via Rounder Records.
The announcement arrives with the official video for the first single "Good Strong Woman" featuring Darius Rucker, which you can check out below.
"I co-wrote this with two of Nashville's best country writers, Jason Nix and Jason Gantt", Keb' Mo' says of "Good Strong Woman". It's a song that I didn't think I'd be recording, but it was just too much fun, and I had to give it a shot. When Darius got involved, it went from fun to stun," explains Kevin Moore, who is best known by his stage name Keb' Mo'.
Written between Nashville and his childhood home in Compton, California, Good To Be is a celebration of roots and resilience, drawing on country, soul, and blues to forge a sound that transcends genre and geography.
Good To Be was co-produced by Keb' Mo' alongside country music legend Vince Gill, who produced three of the album's 13 tracks, and three-time Grammy winner Tom Hambridge (B.B. King, Buddy Guy). Darius Rucker, Kristin Chenoweth, and Old Crow Medicine Show all make guest appearances on the album.
Earlier this year, Keb' Mo' released "Sunny and Warm" and "The Medicine Man" (feat. Old Crow Medicine Show), both of which will appear on the forthcoming album. While some of the songs like "Quiet Moments" were written as far back as the early '70s, others were penned just months ago in the midst of the COVID-19 pandemic, which forced Keb' off the road for more than a full year.
Dividing his time between Nashville and Compton, where he recently purchased and renovated his late mother's house, Keb' often found himself reflecting on the idea of home, contemplating what it means to belong and what it takes to stay true to yourself.
"You can't bring an attitude to Compton," reflects Keb'. "You can't pose. You can't be anything but real when you're walking down the same streets you used to ride your bike on as a kid. In a lot of ways, coming back there felt like it completed me."
Last month, Keb' Mo' was the recipient of the Americana Music Association's Lifetime Achievement Performance Award, which was presented to him at the organization's 20th annual Honors and Awards show in Nashville.
Keb' Mo' will be on tour throughout the rest of the year, with additional dates to be announced in the coming months.
Good To Be includes the following tracks:
"Good To Be (Home Again)"
"So Easy"
"Sunny and Warm"
"Good Strong Woman (feat. Darius Rucker)"
"The Medicine Man (feat. Old Crow Medicine Show)"
"Marvelous to Me"
"Lean on Me"
"Like Love"
"Dressed Up in Blue"
"'62 Chevy"
"Louder"
"So Good to Me"
"Quiet Moments (feat. Kristin Chenoweth)".