Kendrick Lamar's 'DNA.' Inspires Characters In Ruffles Super Bowl Commercial
The advertisement is narrated by and stars LeBron James.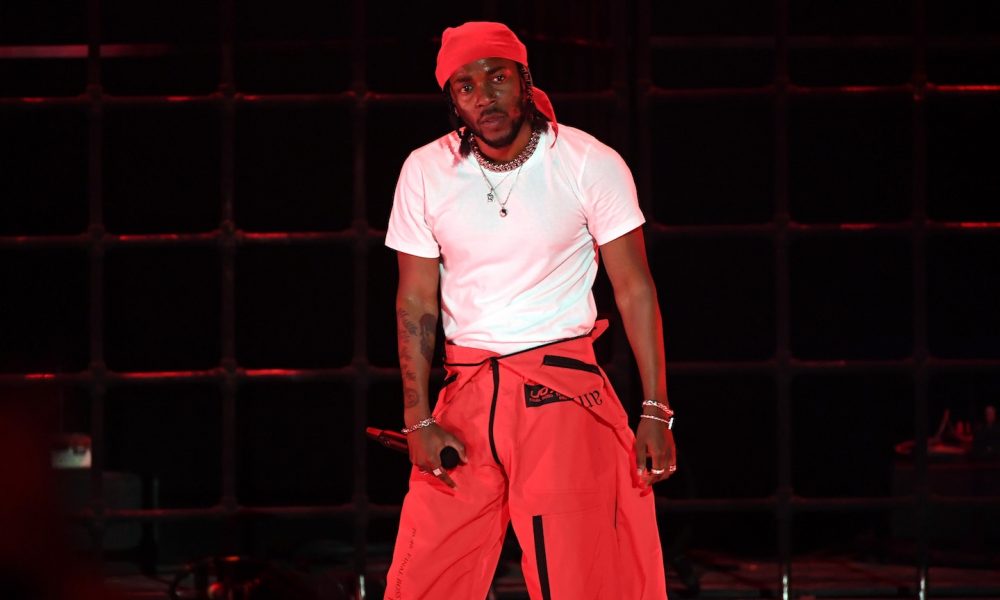 Ahead of the Super Bowl, Frito-Lay has unveiled a new trailer for Ruffles, starring LeBron James and a number of civilians who turn tough circumstances into situations where they can "own their ridges," backed by Kendrick Lamar's "DNA."
There's LeBron, speaking as family photos flicker across the screen, telling the story of a boy in Akron raised by his mom becoming one of the greatest players in the history of the NBA. There's a father of two struggling at home, showing resilience and living joyously with his family. There's a blind man who doesn't let his handicap get in the way of hitting the half-pipe. A woman who cuts hair eventually opens her own shop, and a convict gets released from jail to open his own food truck.
Says LeBron, "We're all made of different things, ridges that make us who we are, mold us. Now these things, we can keep them hidden away. We can let them defeat us. Or, we can embrace them."  At this moment, Kendrick's "DNA.," which had been subtly teased throughout the commercial's intro, drops, as Kendrick sings "I got loyalty, got royalty inside my DNA." 
The song, taken from Kendrick's massive 2017 album, DAMN., was never officially released as a single, but its infectious beat and Kendrick's lyrical brilliance propelled it to No.4 on Billboard's Hot 100 nevertheless. The track, produced by Mike Will Made It, features a music video starring Don Cheadle and some of Kendrick's most iconic bars to date: "I was born like this, since one like this, immaculate conception/ I transform like this, perform like this, was Yeshua's new weapon."
"DNA." has had a life of its own since release. Kendrick performed the track at the 60th GRAMMY Awards, and an unreleased version of the song, with a new verse, was used during ESPN's coverage of the 2017 NBA Finals. The song was featured in a Beats headphones ad starring Tom Brady, and soundtracked the first trailer for Creed II. Kendrick's ability to control his voice over the raucous beat has turned "DNA." into an anthem for any exciting occasion. It's an ode to staying true to yourself, using flaws to highlight inherent uniqueness.
Listen to the best of Kendrick Lamar on Apple Music and Spotify.