Kid Cudi Breaks Billboard Record With 37-Second 'Beautiful Trip'
The song opens the artist's new LP, 'Man on the Moon III: The Chosen.'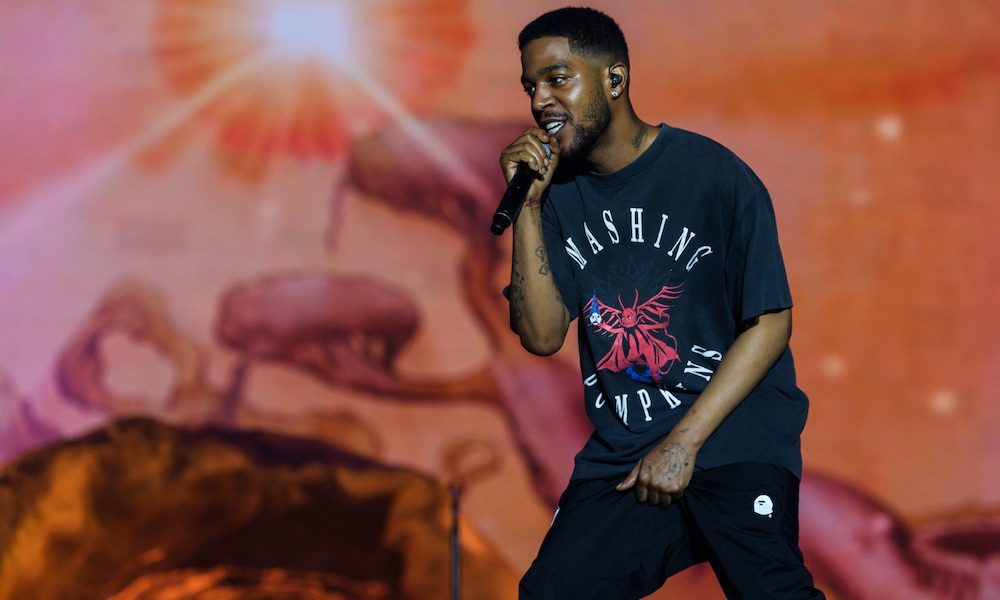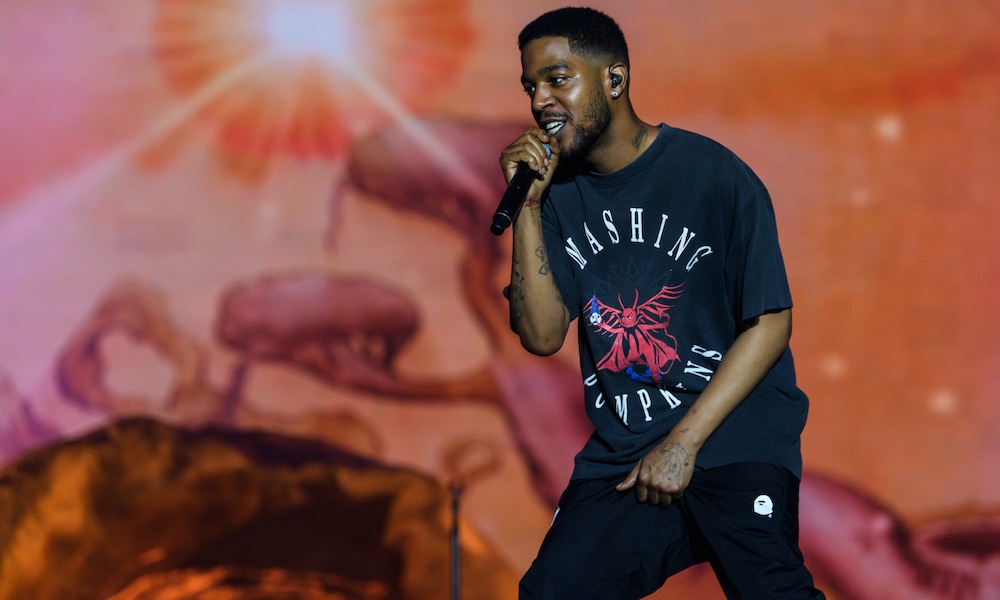 Kid Cudi has shattered a new record on the Billboard charts with his instrumental track "Beautiful Trip." The 37-second-long piece, which opens his new album, Man on the Moon III: The Chosen, marks the shortest song ever to chart on the Hot 100.
"Beautiful Trip," which was co-written and co-produced by FINNEAS, among others, beat out the previous record-holder, "PPAP (Pen-Pineapple-Apple-Pen)," a 45-second song from Japanese comedian Piko-Taro. The 2016 track, and its accompanying video, became a viral hit, topping the Billboard Japan Hot 100.
Prior to that was Womenfolk's 1964 recording of "Tiny Boxes," which clocked in at one minute and two seconds. In more recent years, the frequently-covered satirical song was known as the theme to Showtime's Weeds.
Kid Cudi - Beautiful Trip (Official Visualizer)
Kid Cudi surprised fans earlier this month with the latest (and final) installment of his Man on the Moon trilogy. The 18-track album, which found him reuniting with producers like Emile Haynie, Mike Dean, and Dot da Genius, features contributions from Phoebe Bridgers, Trippie Redd, Skepta, and the late Pop Smoke. The LP currently sits at No.2 on the Billboard 200.
Man on the Moon III: The Chosen comes 10 years after the second installment of the trilogy, The Legend of Mr. Rager, and 11 years after Cudi's Grammy-nominated debut studio album, Man on the Moon: The End of Day, which drew wide critical acclaim for its eclectic and atmospheric blend of hip-hop, psychedelia, electronica, and R&B.
Cudi's latest release has also received a warm reception from the critics. Clash called it Cudi's "best solo album to date," while the NME praised the record as "a cinematic masterstroke that electrifies the senses at every turn," adding that the album offers a "sense of closure" to the popular trilogy.
Ahead of Man On the Moon III, Cudi was involved in a variety of projects and collaborations, including his 2016 LP, Passion, Pain & Demons Slayin' and KIDS SEE GHOSTS with Kanye West. Over the summer, the two artists announced that an animated series was in the works based on their collaborative album.
Click here to listen to Man on the Moon III: The Chosen.