Watch The Killers Perform 'Blowback' for 'The Late Show'
Brandon Flowers channeled his inner Springsteen on 'The Late Show with Stephen Colbert'.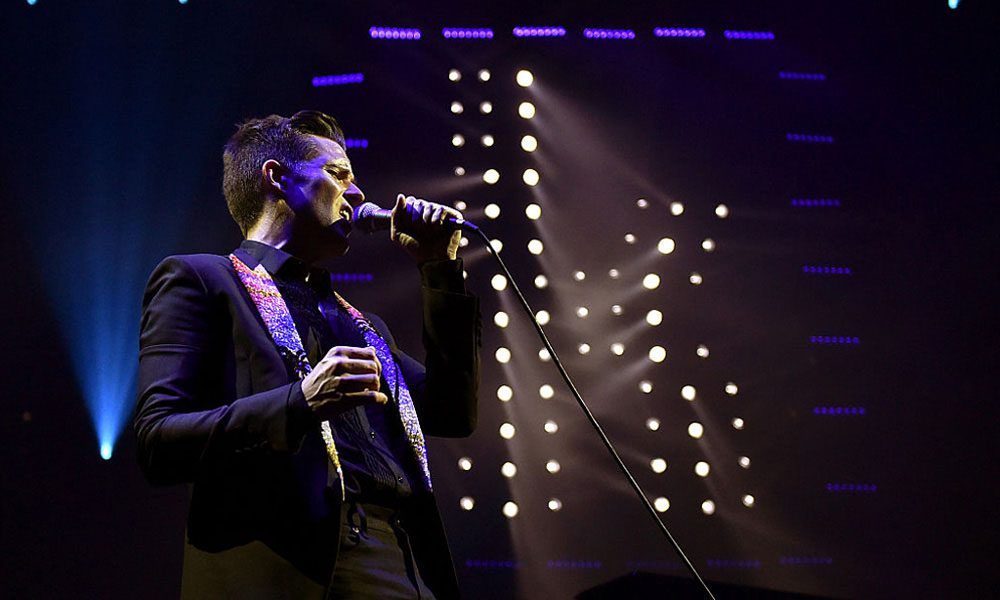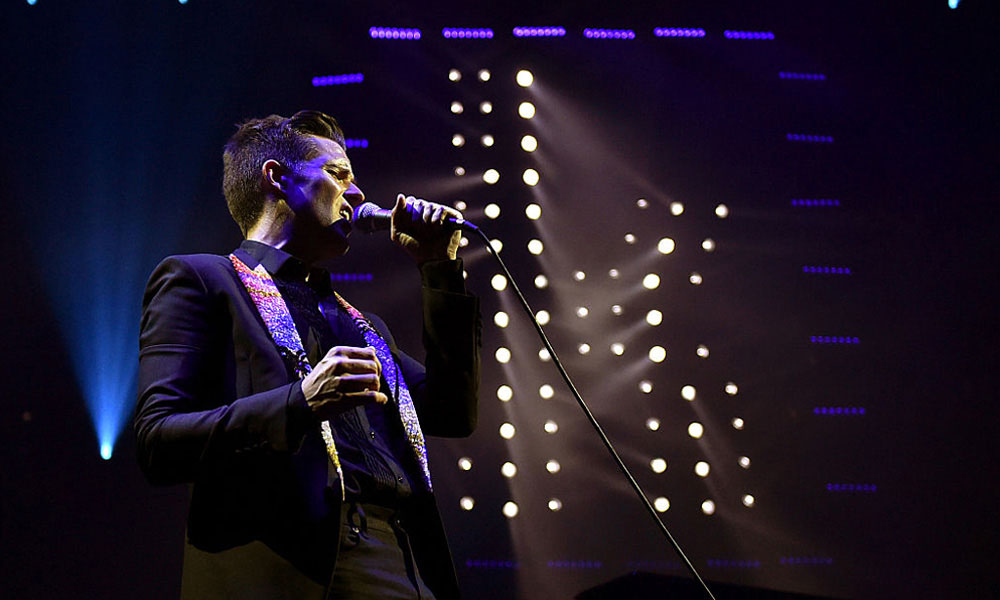 Just ahead of the release of their sixth studio album Imploding The Mirage, Las Vegas outfit The Killers performed "Blowback" for The Late Show with Stephen Colbert. At first glance, their taping might have been mistaken for one recorded before the pandemic, with a larger-than-life energy emanating off the stage.
Brandon Flowers rocked a sequined button-down and slicked back hair, while his vocal performance channeled Springsteen. He stood next to a slightly-askew light-up "K," which fans would instantly recognize as a mainstay from their live shows. You can check the performance out below.
Imploding The Mirage features artists like Lucius, Lindsey Buckingham, kd lang, and Adam Granduciel of The War on Drugs, and their influence can be heard throughout. Flowers called "Blowback" "maybe the most Heartbreakers of all our songs" in a nod to Tom Petty's band. Much of the album was recorded at Sound City in L.A., a regular haunt of Petty's, while Flowers claims the album was partly inspired by his move to Utah, which changed his outlook on his legacy and the future of his career, long-thinking himself as a Las Vegas performer.
The Killers line-up for Stephen Colbert was noticeably altered, aside from Flowers, since guitarist Dave Keuning remains on hiatus, and Mark Stoermer is recovering from a pyrotechnics-related hearing injury. The two still remain official members of the band, however. The band is also dealing with recent sexual abuse allegations made against their touring crew, allegations which they are taking "very seriously," but were "unable to find any corroboration" from their internal investigation.
Imploding The Mirage has widely positive reviews, with Pitchfork calling it "one of their biggest and best albums, a marvelously absurd collection of synth-rock gems and arena anthems." The UK's The Independent called it "A euphoric, bombastic album."
Imploding The Mirage is out now and can be bought here.