The Killers' New Album, 'Imploding The Mirage' Is Out Now
The hotly-anticipated new record was produced by the band, alongside Shawn Everett (Kacey Musgraves) and Jonathan Rado of Foxygen.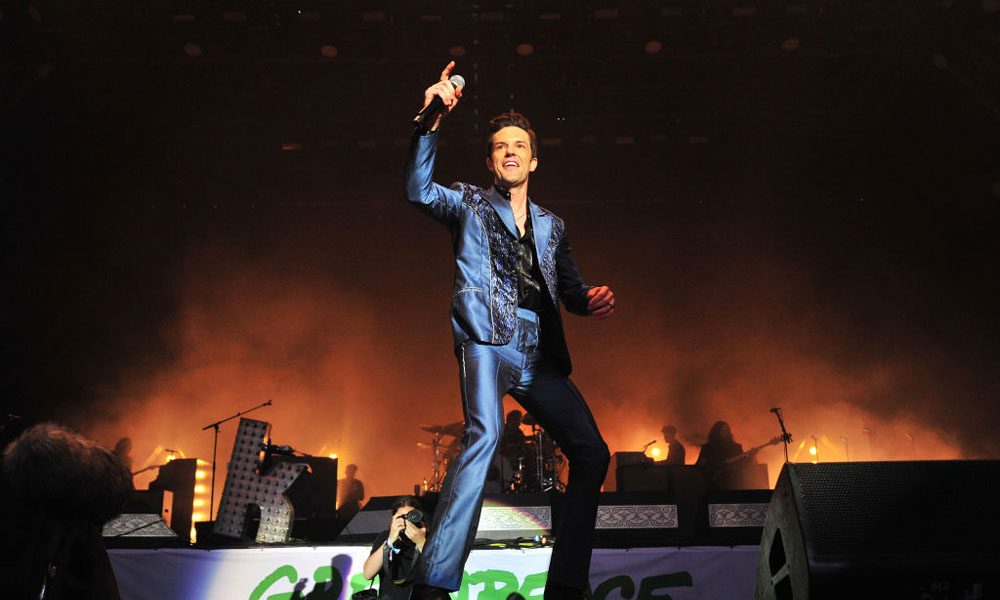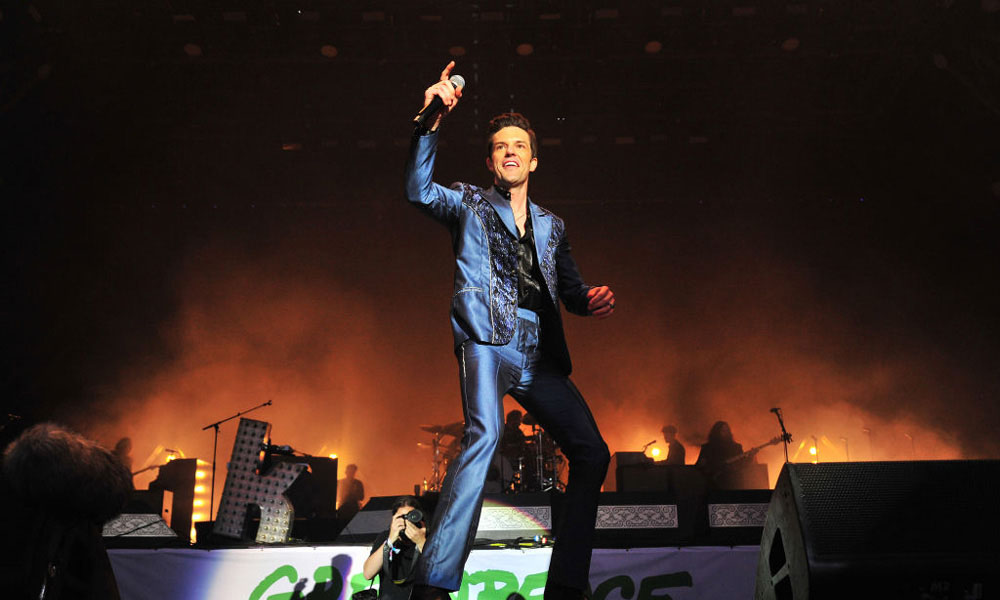 The Killers' hotly-anticipated new album, Imploding The Mirage – the long-awaited follow-up to 2017's Wonderful Wonderful – is out now on Island Records in the US and internationally through EMI.
Produced by The Killers, alongside Shawn Everett (Alabama Shakes, Kacey Musgraves) and Jonathan Rado of Foxygen, Imploding The Mirage was recorded in Los Angeles, Las Vegas, and Park City, UT. Frontman Brandon Flowers moved from Las Vegas to Utah along the way, and as the Los Angeles Times recently revealed, that led him to ponder upon legacy and tradition, not to mention his conception of himself as a rock star.
"It was kind of a crisis for me," the frontman said of leaving his hometown. "I felt like the mountains and the lights defined me, and so I felt like I was doing something dirty by leaving it."
Imploding The Mirage also features a high-profile array of collaborators, including Lindsey Buckingham, kd lang, and Blake Mills, as well as Weyes Blood, Adam Granduciel (War On Drugs), and Lucius.
The band had initially embarked on the project by meeting with a series of putative producers in a process drummer Ronnie Vannucci has compared to speed-dating. None sparked their imagination until the duo of Jonathan Rado, of the SoCal psych-rock band Foxygen, and Shawn Everett, who's worked with the War on Drugs and Kacey Musgraves and who came recommended by Flowers' pal Ariel Rechtshaid.
"They were just super-spontaneous and up for anything," Vannucci said, which seemed "slightly dangerous" after years of recording with many of the same folks.
Everett said that because The Killers' identity is anchored in a feeling more than in a specific sound — he likened it to "the surge of freedom you get at the end of a long journey" — they could tinker liberally with textures and arrangements.
The musicians tracked much of the album at a pair of storied L.A. studios, Vox and Sound City. Flowers took particular pleasure in cutting "Blowback," which he has called "maybe the most Heartbreakers of all our songs," in the latter room, a regular spot for Tom Petty over the course of his long career. Lindsay Buckingham got involved after Flowers and Vannucci decided that, minus Dave Keuning, "Caution" needed some "magical guitar juice," as Vannucci puts it.
Prior to the release of Imploding The Mirage, The Killers shared a series of tracks to give fans a flavor of the record. They first teased the record with the single "Caution" earlier this year, which saw them heading back into synth-rock territory. The track was then followed by "Fire In Bone" and "My Own Soul's Warning". Last Friday, they released "Dying Breed", which Brandon Flowers described as "the most romantic lyric" he's ever written.
"I like the idea of where me and my wife have gotten to and where we headed," Flowers told NME. "An overriding theme of this record is asking the question, 'Can two become one?' I know it's old-fashioned, but it's my life. It's probably the prettiest or most romantic lyric I've ever written."
Imploding The Mirage is out now and can be bought here.