Listen To Killers & Jacques Lu Cont's Remix Of Rolling Stones' 'Scarlet'
The new mix follows the one released by The War On Drugs earlier this month.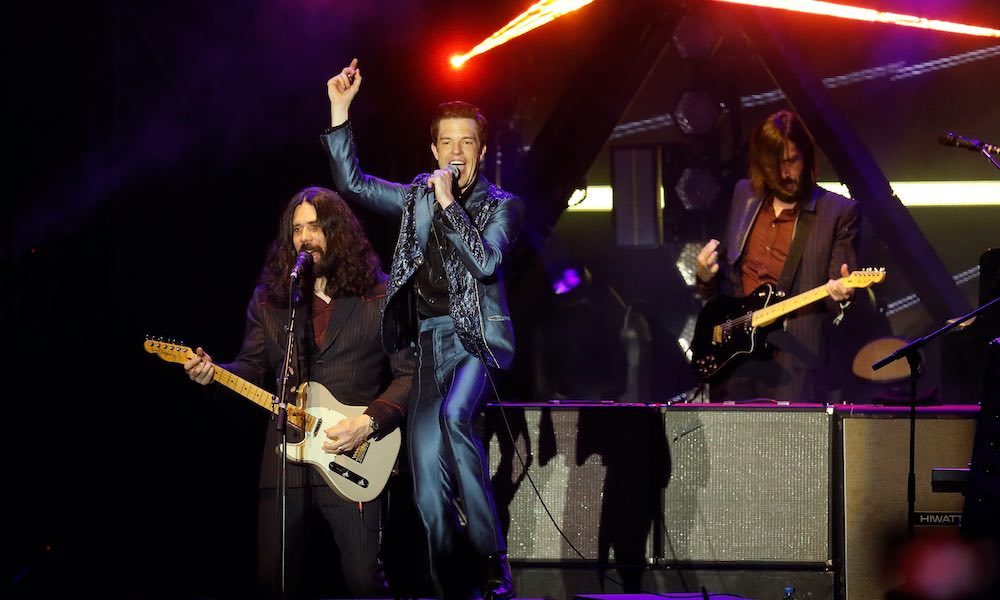 The Killers and electronic artist Jacques Lu Cont have shared a new remix of the Rolling Stones' "Scarlet." The original of the previously unreleased track, recorded in 1974, will feature on the bonus disc of the deluxe edition of the band's reissue of Goats Head Soup, which follows on September 4.
The new mix follows the one released by The War On Drugs earlier this month. The Killers/Jacques Lu Cont version has a brooding, atmospheric introduction before kicking straight into the chorus of the song. It also brings Jimmy Page's lead guitar solo forward to appear earlier in the track and adds an ending, whereas both the original and the War On Drugs versions fade.
The Rolling Stones — Scarlet feat. Jimmy Page [The Killers & Jacques Lu Cont]
The Killers' co-creation of the mix follows the release last week (August 21) of their own new album Imploding The Mirage, which dominated UK sales in its first week and became their sixth No.1 there with opening combined units of 50,000.
"Scarlet" is one of three previously unreleased, newly completed tracks that will appear on Goats Head Soup 2020, along with "Criss Cross" and "All The Rage." As well as Page, the song features Keith Richards, then-Traffic member Rick Grech and Fairport Convention drummer Bruce Rowland.
One night at Woody's
The session took place at future Stone Ronnie Wood's house in London, and Mick Jagger added his lead vocal at another session the following night. He has recently said that he added some new vocals to serve over the track's fade, since the original tapes didn't contain any.
Speaking to Apple Music, Jagger said of his voice now: "It's obviously not exactly the same, but if you listen to it, you have to listen to what your attitude was then, you know what I mean? Then you sort of copy yourself, as you were then."
Goats Head Soup is reissued on September 4, and can be pre-ordered here.
Listen to the best of the Rolling Stones on Apple Music and Spotify.