Listen To The Rolling Stones Rock With Jimmy Page On Unheard "Scarlet"
Also featuring Rick Grech, it's the second unreleased preview of the September 4 multi-format reissue of 1973's Goats Head Soup.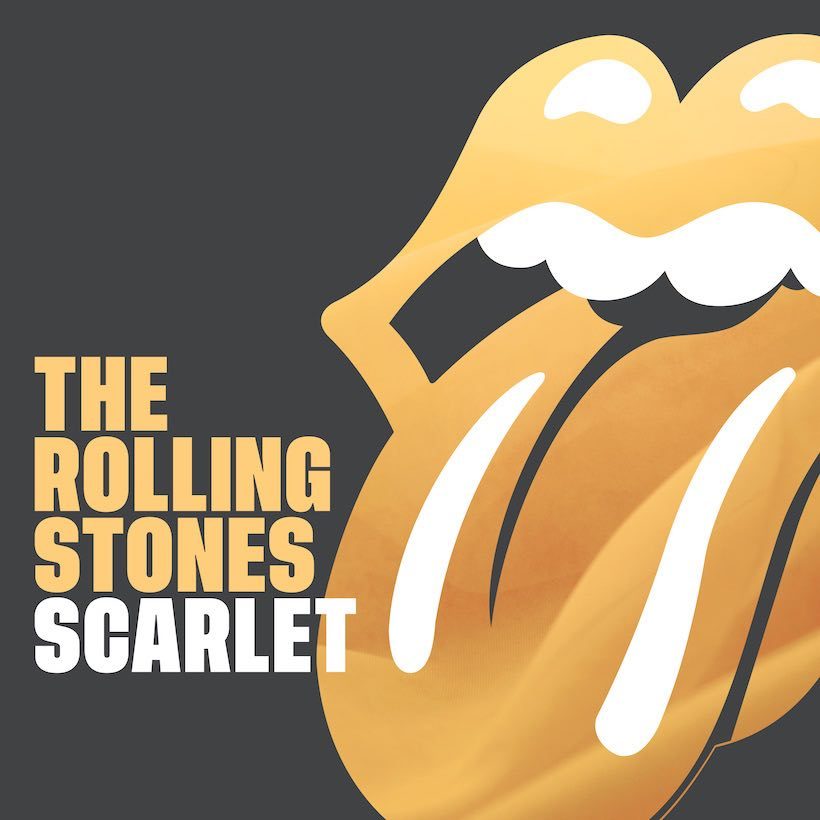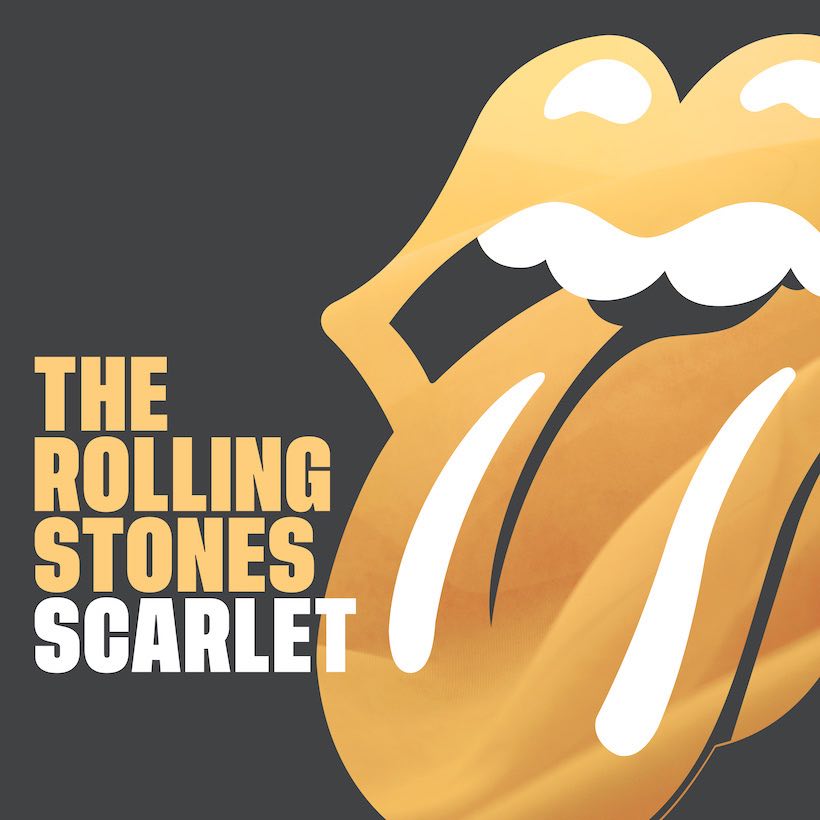 The Rolling Stones today (22) release the previously unheard and unreleased track "Scarlet," which features Mick Jagger and Keith Richards as well as guests Jimmy Page and Rick Grech. Following "Criss Cross," it's the second unreleased song to appear as a preview of the September 4 multi-format reissue of the band's 1973 album Goats Head Soup.
The rocky "Scarlet" received its worldwide radio debut on this morning's Zoe Ball Breakfast Show on BBC Radio 2. It features Jagger's lead vocal and guitar by Richards, augmented by Page's guitar solo and an appearance on bass by Rick (also sometimes spelt Ric) Grech. The widely-travelled musician had latterly been a member of Traffic after previously being in Family, Blind Faith and Ginger Baker's Air Force.
"Scarlet" combines the familiarity of the Stones' guitar-based textures, and a sound that fits comfortably within their Goats Head Soup period, with an infectious and fresh tension that will delight new and old fans. In an interview on Radio 2 to mark the song's premiere, Jagger said that he had newly mixed the track and added maracas.
In a statement, Jagger also says of the song: "I remember first jamming this with Jimmy and Keith in Ronnie [Wood]'s basement studio. It was a great session." Wood was still some time from becoming a member of the Stones, but was a longtime confidant of the band and particularly of Richards, who lived with him for some four months in 1974, at Wood's house in Richmond, south London.
"With a line-up like that, we better use it"
"My recollection," notes Richards, "is we walked in at the end of a [Led] Zeppelin session. They were just leaving, and we were booked in next and I believe that Jimmy decided to stay. We weren't actually cutting it as a track, it was basically for a demo, a demonstration, you know, just to get the feel of it, but it came out, 'Well, with a line-up like that, you know, we better use it.'''
Writes Page in a new entry on his website: "I was invited to Ronnie Wood's house in Richmond to do a session in October 1974. It was said that Keith Richards and Ian Stuart [Stu] would be there. It sounded a good opportunity to catch up with old friends.⠀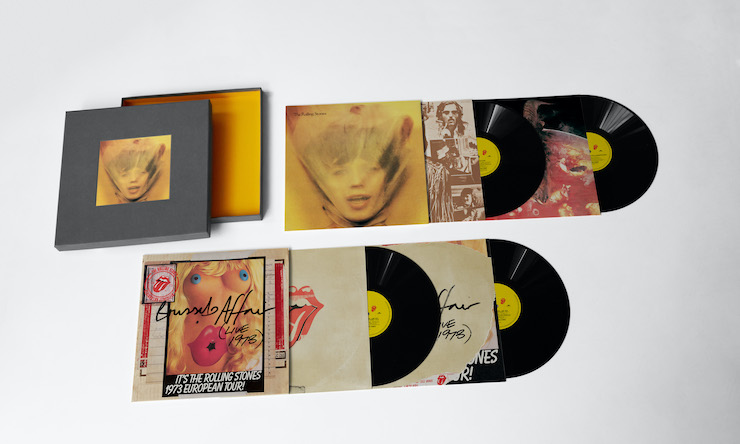 ⠀
"There was Keith Richards on electric guitar, myself on electric guitar, Rick Grech on bass and a drummer and engineer I had not met before. Keith kicked it off and I began to mould a riff around his guitar part to augment the arrangement. It began to lock in pretty soon with the musicians and we all got a successful take that evening. I'd had a good time working with Keith. ⠀
"It was said they were continuing the following night at Island Number 2 Studios in London," continues Page. "I said I'd go and play some guitar soloing on it. I arrived early on that evening and got to do it straight away within a few takes. It sounded good to me and I left them to it. Mick made contact with me recently and I got to hear the finished version. It sounded great and really solid."⠀
Page's back pages with the Stones
The newly-heard song adds to the catalogue of the Rolling Stones' encounters with the Led Zeppelin guitar hero. Page first met the band in their early days and played on some Stones sessions in the 1960s, as did Ian Stewart later on some of Zeppelin's. The latter band also recorded in the Rolling Stones Mobile, and Page played the solo on the Stones' "One Hit (To The Body)" from their 1986 album Dirty Work.
In 1975, Page and Robert Plant gave an interview to Rolling Stone in which the guitarist was asked about rumors of a possible solo album, which proved to be inaccurate. "Chalk that off to Keith Richard's sense of humor," he said. "I did what could possibly be the next Stones B-side. It was Rick Grech, Keith and me doing a number called 'Scarlet.' I can't remember the drummer."
Page also described the style that the unfinished track had at the time of recording. "It sounded very similar in style and mood to those Blonde on Blonde tracks," he said. "It was great, really good. We stayed up all night and went down to Island Studios where Keith put some reggae guitars over one section.
"I just put some solos on it, but it was eight in the morning of the next day before I did that. He took the tapes to Switzerland and someone found out about them. Keith told people that it was a track from my album."
The Rolling Stones - Criss Cross
In the Radio 2 interview, Jagger added of the newly-available material: "I'm glad they see the light of day, because some of them are just as good as the stuff you put out." Asked about progress on the Stones' next album, he said: "I've been finishing off the vocals and some other instruments. I'm working on it. We've got to get together and do a couple more sessions, I think."
"Scarlet" comes in the wake of the great critical and commercial success of the Stones' recent single "Living In A Ghost Town." A third unheard song, "All The Rage," will join "Scarlet" and "Criss Cross" on a bonus disc of unreleased material (also including rarities, outtakes and alternative mixes) included in the box set and deluxe CD and vinyl editions of the expanded Goats Head Soup.
Goats Head Soup is reissued on September 4, and can be pre-ordered here.
Listen to the best of the Rolling Stones on Apple Music and Spotify.