Coloured Vinyl Editions Of KISS' 'Hotter Than Hell' And 'Hot In The Shade' Set For Release
Both albums have received gold certifications and 'Hot In The Shade' features the classic power ballad, 'Forever'.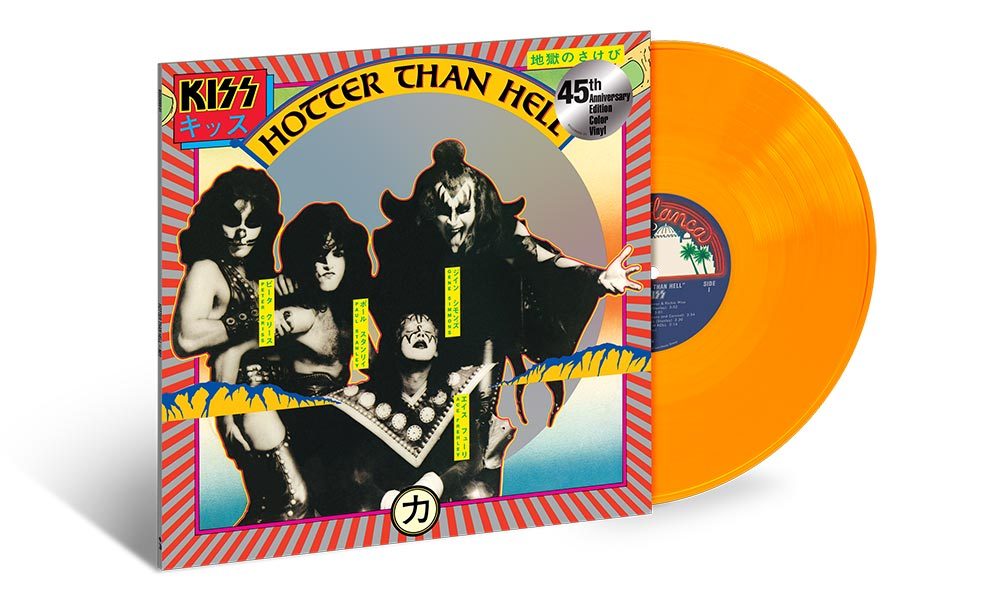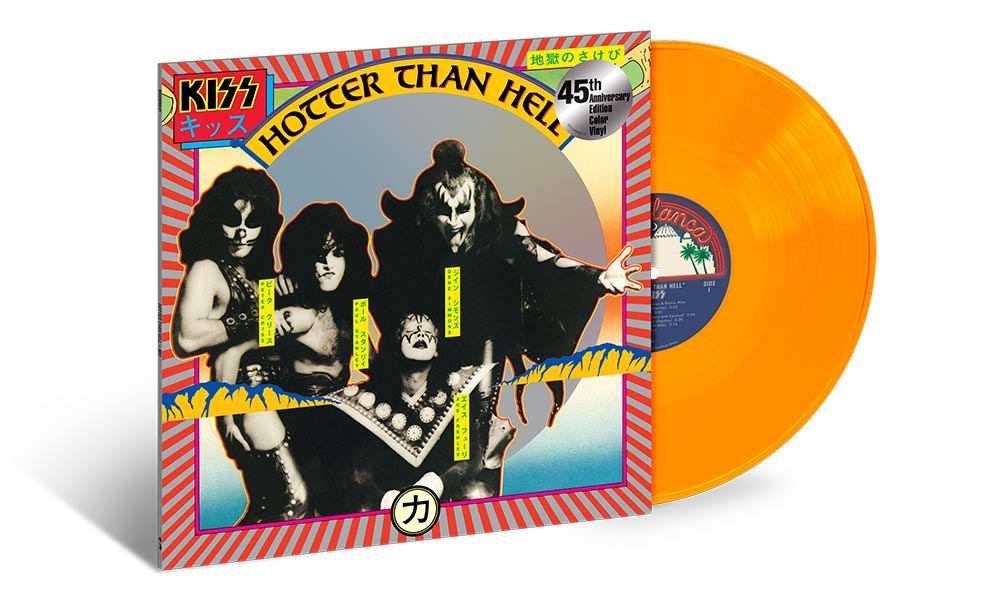 New coloured vinyl editions of two landmark KISS albums, Hotter Than Hell, and Hot In The Shade are set for release on 25 October.
The follow-up to the band's self-titled debut album, Hotter Than Hell was first released on October 22, 1974 by Casablanca Records. It was later certified gold in June 1977, having shipped 500,000 copies. The album was re-released in 1997 in a remastered version and peaked on the Billboard 200 charts at No. 100, even without the benefit of a hit single. Many of Hotter Than Hell's songs remain live staples for the band, including 'Parasite', 'Hotter Than Hell', 'Let Me Go, Rock 'n' Roll' and 'Watchin' You'.
Hotter Than Hell is also renowned for its striking cover. The front featured Japanese manga-influenced artwork, and the back cover showed individual band shots taken by Norman Seeff at a wild party, and a composite of all four band members' make-up designs.
Hot in the Shade, meanwhile, was first released in 1989 and is KISS' fifteenth studio album. It is the band's full studio album since 1981's Music from "The Elder" to feature lead vocals from someone other than Paul Stanley or Gene Simmons, with drummer Eric Carr singing lead on 'Little Caesar'. It is also the final Kiss album to feature Carr in its entirety before his death in November 1991.
The record showcases a more straight ahead hard rock sound after the keyboard-dominated pop metal of Crazy Nights and even flirts with speed metal on 'Boomerang'. It was certified Gold in December 1989 and has moved over 800,000 copies since its release. Hot In The Shade's most successful single, the Paul Stanley-Michael Bolton co-write 'Forever', reached No.8 on the Billboard Hot 100, the band's highest charting single in the US since 'Beth', 13 years earlier.
Hotter Than Hell and Hot In The Shade are out on 25 October and can be bought here.
Format:
UK English