How KISS Made Their Mark With Their Self-Titled Debut Album
The self-titled debut album by KISS deployed a seemingly endless supply of riffs and saw the group blitz the mainstream.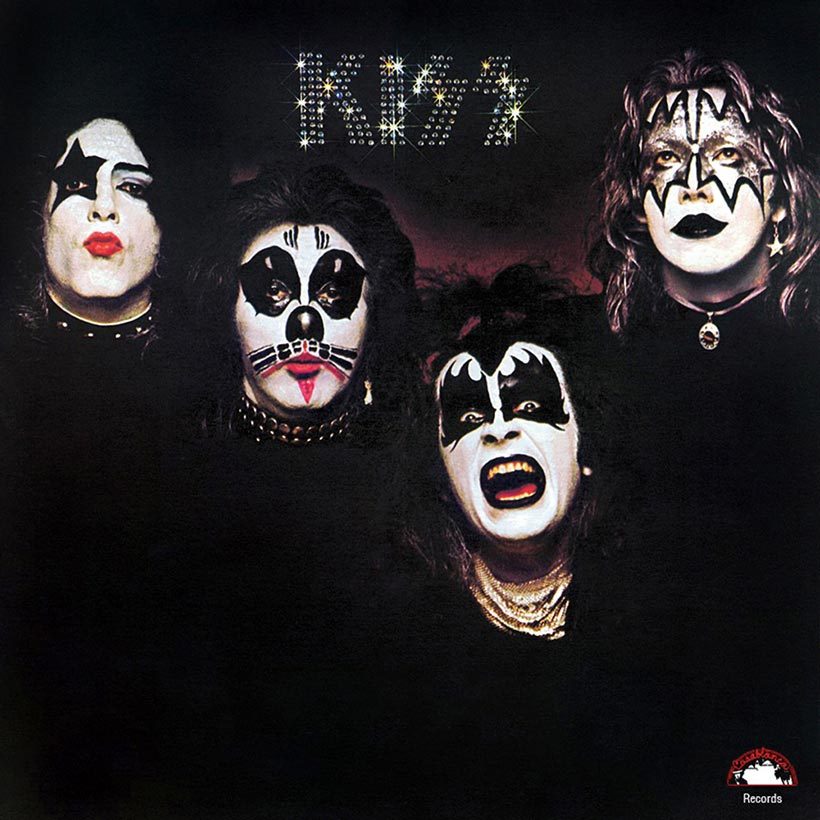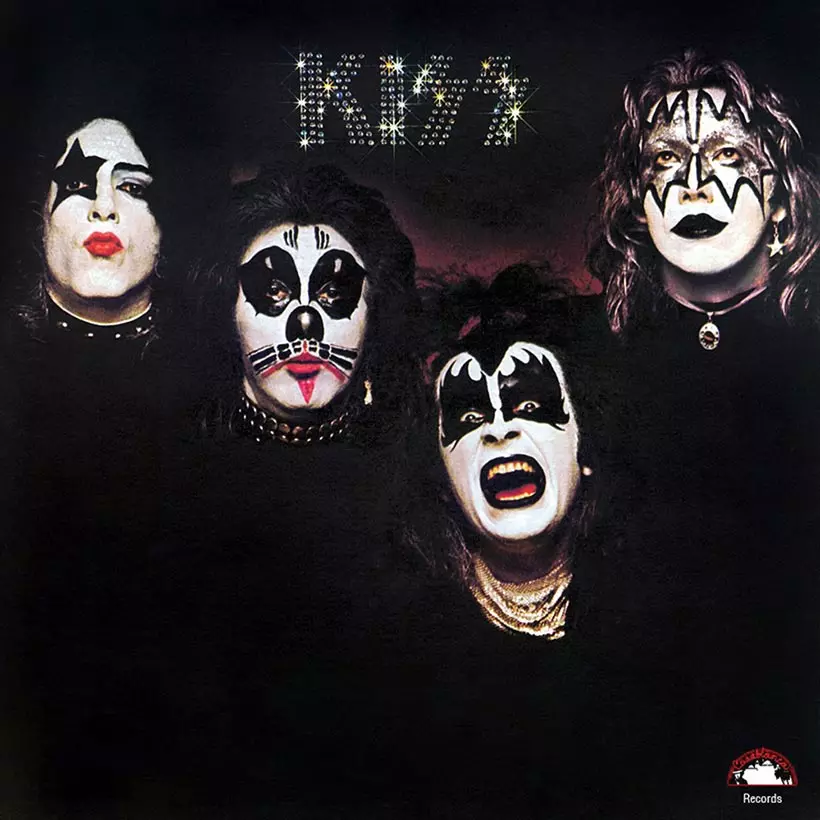 During the late 70s, KISS were a full-scale phenomenon. Not only did their face-paint, spectacular live shows, and platinum-selling albums, including Love Gun and Rock And Roll Over, bring them international recognition, but their sure-footed ascent to superstar status was immune to the effects of punk, disco or any of the era's other short-lived fads.
Yet, KISS's rise to stack-heeled supremacy was by no means meteoric. Long before the pan stick and pyrotechnics held sway, the New York City quartet's co-frontmen, Gene Simmons and Paul Stanley, endured a lengthy period of dues-paying with their initial band, Wicked Lester, and they spent much of 1972 and '73 travelling the arduous road that culminated in the recording of KISS' self-titled debut album.
Listen to KISS' self-titled debut album on Apple Music and Spotify.
Simmons and Stanley recorded an album's worth of material with Wicked Lester, but after Epic Records chose to shelve it, the pair put together a new and infinitely more aggressive rock'n'roll outfit, also featuring former Lips drummer/vocalist Peter Criss. As an embryonic trio, the group played a well-received showcase for Epic's A&R team in November 1972, but recruiting flamboyant lead guitarist Ace Frehley and changing their name to KISS took them to the next level.
The new band made their live debut in Queens, in late January 1973 and performed their initial engagements sporting little or no face paint. However, the iconic make-up designs associated with the band's four members reputedly made their first appearance when KISS played two nights at The Daisy in Amityville, New York, on March 9 and 10, respectively.
Their image in place, KISS recorded an initial five-song demo tape with former Jimi Hendrix engineer/producer Eddie Kramer in March '73. Several months of hard-gigging then ensued before former TV director Bill Aucoin took over the group's managerial reins and signed KISS to former Buddah Records executive Neil Bogart's new imprint, Casablanca Records.
Within days, KISS had entered New York's Bell Sound Studios with producers Kenny Kerner and Richie Wise. The band had already honed the songs during their numerous club engagements, so the sessions were swift and KISS's debut album was duly completed in under three weeks.
Kiss - Strutter (Live On Letterman/2012)
The music itself was equally tough, raunchy and fat-free. With Frehley and Stanley tapping into a seemingly endless supply of gritty, Keith Richards-esque riffs, Kiss was long on tight, infectious rockers such as "Strutter," the libidinous "Cold Gin" and the low-riding, drum-heavy "Firehouse." Monster hooks and anthemic choruses were seldom more than 30 seconds away, though Frehley embroidered live favourite "Deuce" with an expressive, Thin Lizzy-esque solo as it made for the fade and the whole band pulled out the stops for the dramatic, Peter Criss-sung finale, "Black Diamond."
Kiss came housed in a striking sleeve shot by photographer Joel Brodsky, already renowned for classic album covers such as The Doors' Strange Days and Van Morrison's Astral Weeks. For the shoot, Brodsky positioned KISS against a black background in a pose reminiscent of The Beatles' With The Beatles after the band members (save for Criss) had applied their own make-up and Frehley liberally anointed his hair with silver hairspray.
After it was first released, on February 18, 1974, Kiss promoted their debut album in earnest, plugging into the mainstream with a full-scale US tour and their first TV appearances: ABC's In Concert in February and The Mike Douglas Show in April. The band's public profile remained high after Casablanca released their cover of Bobby Rydell's "Kissin' Time" as their next single and the album eventually went gold in 1977.
KISS' eponymous debut has since curried favor with subsequent generations. The Replacements covered "Black Diamond" on their 1984 cult favorite Let It Be; "Love Theme From Kiss" featured prominently in the soundtrack of Sofia Coppola's 2010 movie Somewhere; and Weezer's Rivers Cuomo has revealed that "Cold Gin" was the song that he most wanted to master when he first picked up a guitar.