DIY In The Digital Age: How Music Platforms Launched The Next Generation Of Artists
With the rise of digital music platforms like SoundCloud, YouTube and now TikTok, the world now belongs to artists who could make the most creative use of them.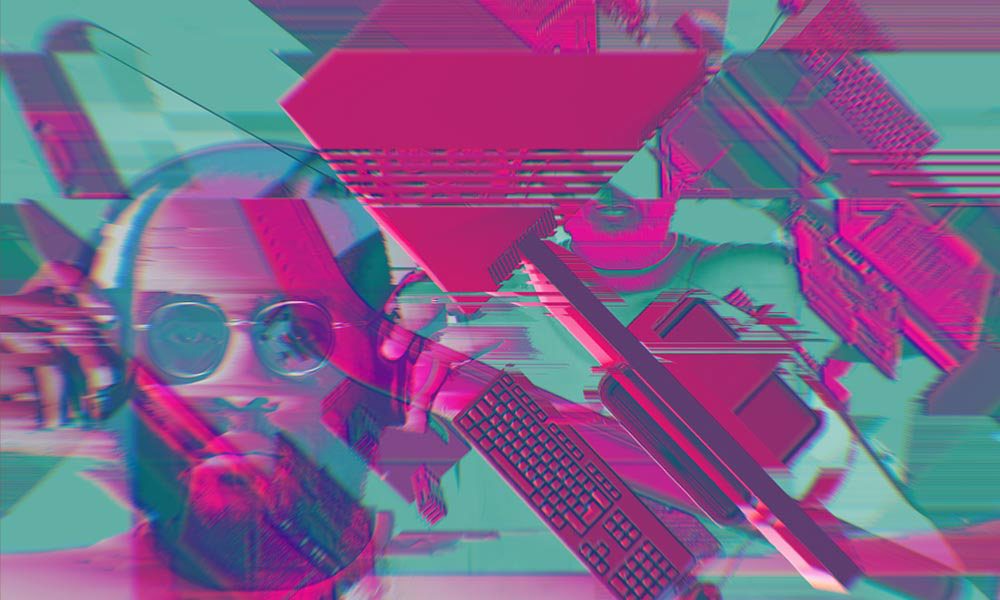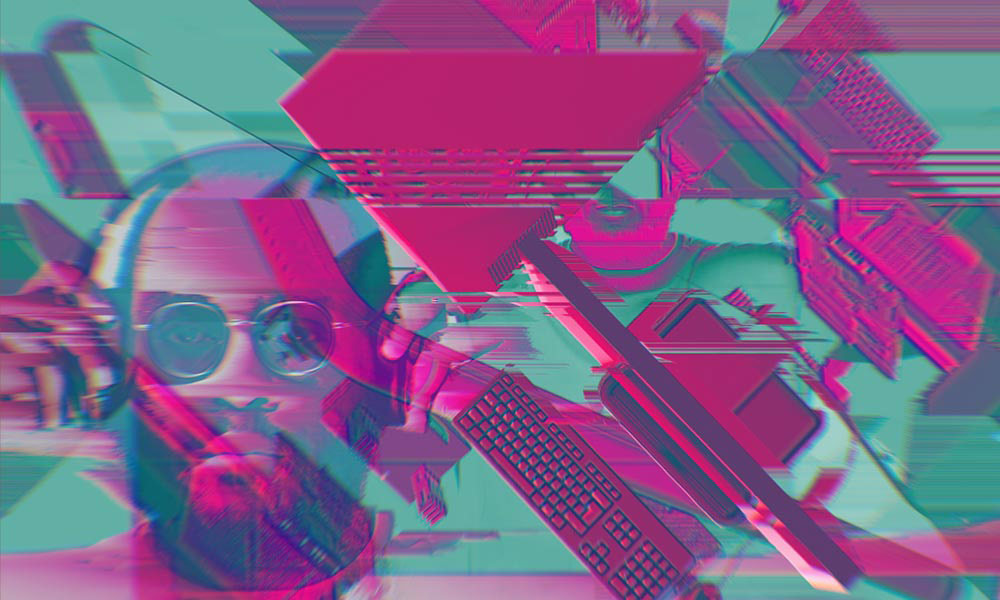 For the past couple of decades, online music platforms have changed everything we know about music: what it sounds like, where it gets made, how it's marketed and how it's consumed. In an ever-changing landscape, it's taken some of the freshest minds to work out how to maximise each platform's potential, with many artists developing online fanbases en route to fame, much in the way that previous generations of musicians would have developed a grassroots live following before becoming major breakout stars.
Listen to TikTok Tunes playlist on Apple Music and Spotify to hear what songs are trending on TikTok.
A new type of artist
TikTok – a platform where you can view or upload homemade video clips averaging 15 seconds in length – is just the latest digital music platform to encourage new ways of thinking about creativity. Picking up where Vine left off, TikTok is both the ultimate procrastination-enabler and the latest outlet for creatively repressed youth. While not all the platform's clips involve music, most of them do, and TikTok has opened music to a whole new audience – people with short attention spans – and a whole new type of artist: virtually anybody. From Lil Nas X to Arizona Zervas, TikTok has become the launching pad for an entire generation of artists.
Who remembers MySpace?
In some ways, the whole digital music revolution started with clunky old MySpace, 20 years ago. As the first successful social media and music platform, MySpace offered a new venue for marketing music, communicating with fans and building a following. But that was about all it did. The music was still the music, created for the vinyl and CD formats. And no matter how engaging you were online, you were probably still gunning to attract a label or a manager (if you were lucky), rather than build a groundswell all by yourself.
In retrospect, the MySpace years were the last gasp of the music business as we used to know it. That era's biggest viral success was Arctic Monkeys, arguably rock's first online superstars. But the real reason the Monkeys made it (aside from being a hell of a band) was that they tried everything: they played sweaty club shows, they gave away home-burned CDs, they uploaded demos. The latter caught on internationally, and for a time their use of grassroots marketing was big news. But it all led to the old-fashioned breakthrough of a hit single, a hit album and an international tour. The Monkeys' savvy uploading enabled the group to spring into the traditional music biz, but not to bypass it.
Arctic Monkeys - I Bet You Look Good On The Dancefloor (Official Video)
With the rise of online music platforms like SoundCloud, Bandcamp, YouTube, and now TikTok, the world now belongs to artists who can make the most creative use of them. The old album/tour cycle is being challenged as newcomers explore opportunities for DIY music-making.
A viral moment
Consider the golden-voiced songwriter Maggie Rogers, whose first claim to fame was writing a song that moved a teacher at a songwriting workshop to tears. It just happened that the teacher was Pharrell Williams, and the emotional moment over the song 'Alaska' was caught on video and shared, meaning Rogers was able to sell thousands of copies of the two albums she'd released on Bandcamp. But she played it smart by saving 'Alaska's release for when the major labels came calling, licensing the track through her own indie imprint. By the time she stole the show on Saturday Night Live in late 2018, Rogers was both a brand-new artist and a fully formed one, thanks to online music platforms.
Similarly, the Virginia indie band Car Seat Headrest began by uploading a string of albums (four of them in 2010 alone) out of founder Will Toledo's dorm room at William & Mary College in Williamsburg, Virginia. The bulk of the recordings were done on a MacBook with GarageBand, and, sure enough, the vocals were done in Toledo's parents' car. The recording quality was dodgy, but the songs were good enough to attract notice, and those who stumbled across the music had the thrill of finding something warm and human in a sea of digital info. It made perfect sense that the group eventually signed to Matador, a label that had previously signed lo-fi geniuses who'd established themselves with homemade cassettes, like Liz Phair, or homemade albums, like Guided by Voices.
The SoundCloud era
Of course, sweet acoustic songs and lo-fi indie rock already existed as genres. Ever pushing the boundaries, it was hip-hop that invented a new subgenre on SoundCloud. The terms "SoundCloud rap" and "mumble rap" weren't, however, coined as compliments. Both called attention to the primitive quality of the recordiR&ngs, the lack of vocal finesse and the reliance on online distribution – exactly the kind of thing that exciting underground movements are made of.
Much of it took root in South Florida, where the rappers favoured in-your-face fashion (and we mean that literally: facial tattoos were in vogue) and aggressive, distorted production. Throw just a hint of smoother R&B into the mix and you've got 'Don't' by Bryson Tiller. The Kentucky-born MC was friends with the acts coming out of Florida and incorporated some of their quirkier sounds, including a slowed-down vocal, on the song. 'Don't' ended up becoming one of the first SoundCloud hits to be certified multiple-platinum for streams as well as physical sales.
It wasn't long before the major labels saw the possibilities of these music platforms; to this day a new track by a major artist is likely to be rolled out on Bandcamp or SoundCloud. But to some extent, SoundCloud became a victim of its own success. The SoundCloud rap era passed abruptly with the premature deaths of its flagship artists, Lil Peep, XXXtentacion and Juice WRLD, all at 21 or younger, all of whom died between 2017 and 2019. It seemed as if an entire generation of talent was gone.
Juice WRLD - Lucid Dreams (Directed by Cole Bennett)
SoundCloud itself fell victim to the attempts (and, really, the necessity) of monetising what had begun as a grassroots movement. Following Spotify's model, they began charging a premium to use the site without ads, and then took a page out of Napster's book by negotiating with major labels. They also squabbled with musicians over charging for placement but not paying royalties. As a result of all the above, SoundCloud's death was widely predicted back in 2017. This didn't come to pass, but it was time for another grassroots movement.
Enter TikTok
Which brings us to TikTok. From a musical perspective, the beauty of the platform is that it seems to be entirely random which songs go viral. The point is to make a quickie video that people will come back to, so any existing song is fair game to use (and you can still borrow 15 seconds of a song without having to pay royalties). At the start, no industry forces were influencing anybody to build goofy walking videos around Matthew Wilder's long-ago hit 'Break My Stride' – but a few people did it, then a few thousand more, and there are now an estimated 800,000 TikTok versions. That's nearly as many as the 1983 hit sold in the first place. It turned into such a phenomenon that the 67-year-old former pop star joined the platform and created the Break My Stride Challenge.
Break My Stride TIK TOK Compilation 2020
Likewise, one of the biggest TikTok hits is Insane Clown Posse's 'Hokus Pokus', which became the theme of a TikTok trend known as Clown Check – basically an excuse for anyone to put on clown make-up and lip-sync to the hook. Hardcore ICP fans, known as Juggalos, are behind some of these videos, but many others feature women and schoolkids – not the group's usual audience. So, thanks to TikTok, they've hit the mainstream in a way they never could before.
More significantly, a number of modern songs have become hits (or at least bigger hits) from TikTok trending. And the stats reveal that a certain kind of song is always going to win out: something upbeat with a strong hook and no wasted time. Last year's biggest TikTok hits – KYLE's 'iSpy', Meghan Trainor's 'Mom', Aminé's 'Caroline' – were recent (though not brand new) songs whose structure allowed them to be condensed to 15 killer seconds.
Aminé - Caroline (Official Video)
Producers in the business of making hit records are taking notice. In a recent Guardian interview, hit songwriter Ben Kohn, of the TMS team behind Lewis Capaldi's 'Someone You Loved', acknowledged the need to make "something weird that works on TikTok". Even longtime indie heroes are picking up on it: in February 2020, NYC songwriter Stephen Merritt's beloved pop-cabaret band The Magnetic Fields announced an album called Quickies, a five-EP set of songs mostly well under a minute long.
The new A&R
TikTok's growing clout in the music industry has also given way to an entire cottage industry of talent agencies and marketers who are on the hunt to see which viral creator they can mould into recording artists. Case in point: LoveLeo, the LA-based model, musician (and son of actor John C Riley), who was discovered by the indie label and artist development company Godmode before striking a licensing deal with Republic Records. His viral hit 'Boyfren' racked up more than ten million Spotify streams within a matter of months, and its follow-up, 'Rosie', raced straight after it.
But the real news is that TikTok has given momentary stardom to people with no commercial track record – whether it's aspiring rap idols or that first-grader down the street in the clown make-up. Andy Warhol famously predicted that everyone would get their 15 minutes of fame, but even he never thought that it would be 15 seconds instead.
Looking for more? Discover The Digital Music Revolution: From The MP3 To Music-Is-Free.