Dire Straits Twist Again With A Non-Album UK Hit
'Twisting By The Pool' was an old live favourite by the band, but it was never on any of their studio albums.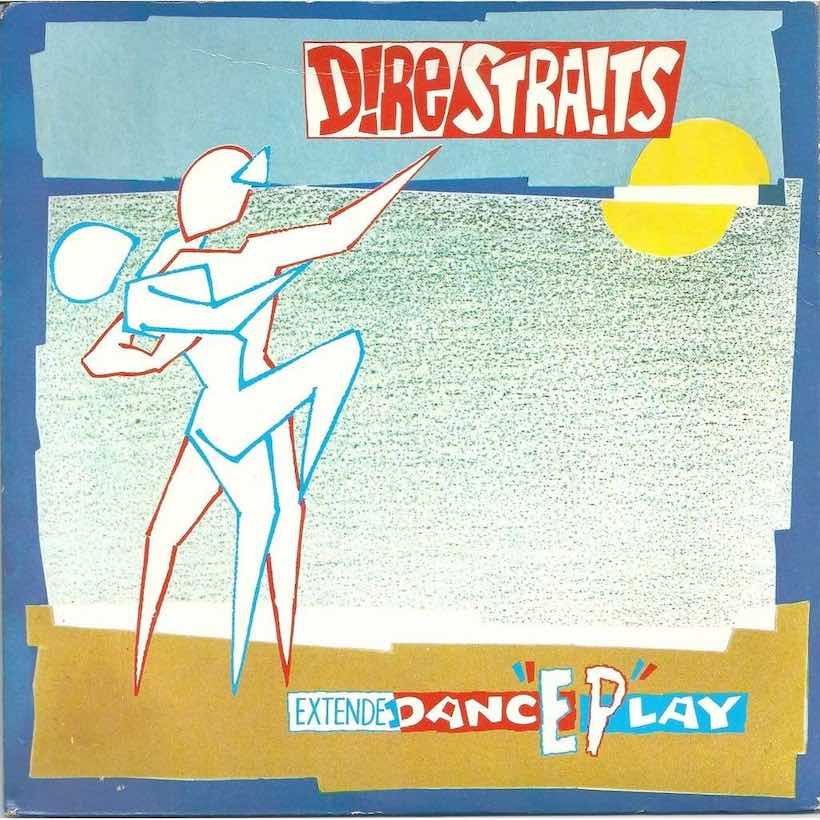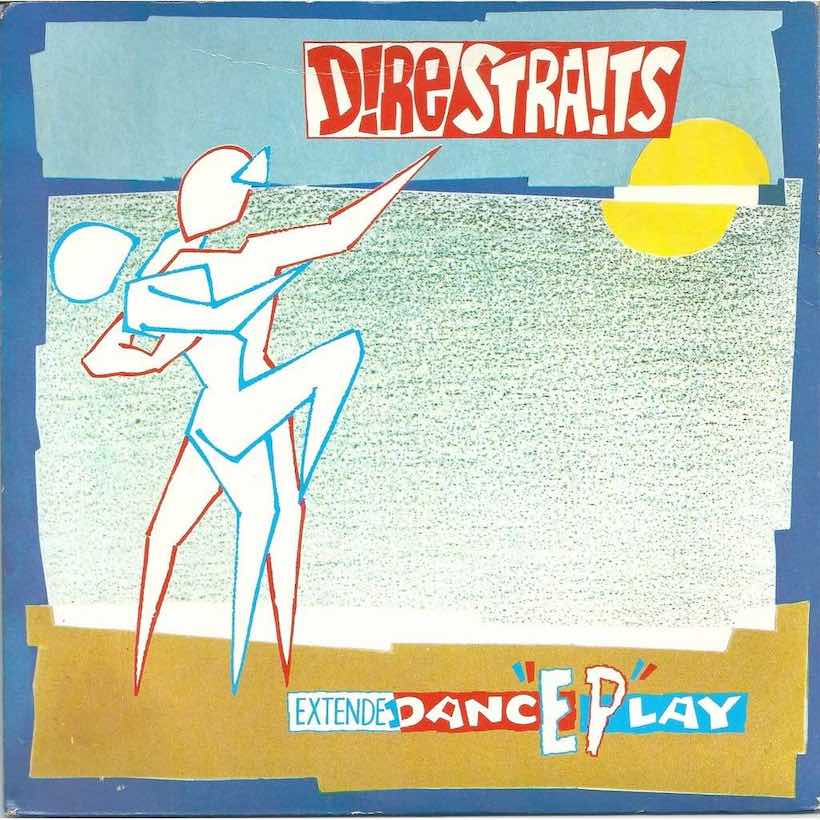 After Dire Straits released their fourth album Love Over Gold in September 1982, their devotees would have to wait more than two and a half years for them to unleash the phenomenon that was its follow-up, Brothers In Arms.
But the early months of 1983 were still a busy time in the group's world, and the new year brought the offer of several unreleased tracks on the ExtendedancEPlay release, as it was called in the UK. On 22 January, its lead song, 'Twisting By The Pool,' entered the UK singles chart.
The EP featured three new songs on the international edition, also including 'Two Young Lovers' and 'If I Had You.' The US version added a fourth, 'Badgers, Posters, Stickers, T-Shirts,' all of them, as ever, Mark Knopfler compositions. These sessions were the band's first without drummer Pick Withers, who left after the Love Over Gold recordings and was replaced by Terry Williams.
'Twisting By The Pool' had already been around for a long time. The song was part of Dire Straits' live sets as early as 1979, when the New Musical Express namechecked it in a review of the band's gig at Whitla Hall, in Queens University, Belfast; it was also a fixture on the Love Over Gold tour of 1982-83.
In America, the four-song collection was called Twisting By The Pool and, described as a "mini-album," qualified for the LP chart. It climbed to No. 53 in a 15-week run. Its success there was helped no end by the fact that MTV added the video for 'Pool' to their rotation in early February.
Dire Straits - Twisting By The Pool (Official Music Video)
But in the UK, the exuberant, rock 'n' roll-flavoured lead track was a single in its own right. It entered the chart at No. 24, the second-highest arrival of the week and one place behind U2's 'New Year's Day.' 'Pool' peaked at No. 14 two weeks later, only the band's fourth UK top 20 hit.
By the time the single and EP were ending their chart runs, a new chapter was beginning in Knopfler's personal musical development. March 1983 saw the release of his first soundtrack, for the much-loved Bill Forsyth-directed comedy-drama Local Hero. A new stage production of the story, with new music and songs by Knopfler, opens at the Royal Lyceum Theatre in Edinburgh in March 2019.
'Twisting By The Pool' is on Sultans Of Swing — The Very Best Of Dire Straits, which can be bought here.
Follow the official Dire Straits Best Of playlist.
Format:
UK English