Netflix Is Set To Produce KISS Biopic 'Shout It Out Loud'
The film will also focus on Stanley and Simmons going back to when they were two trouble-making kids from Queens.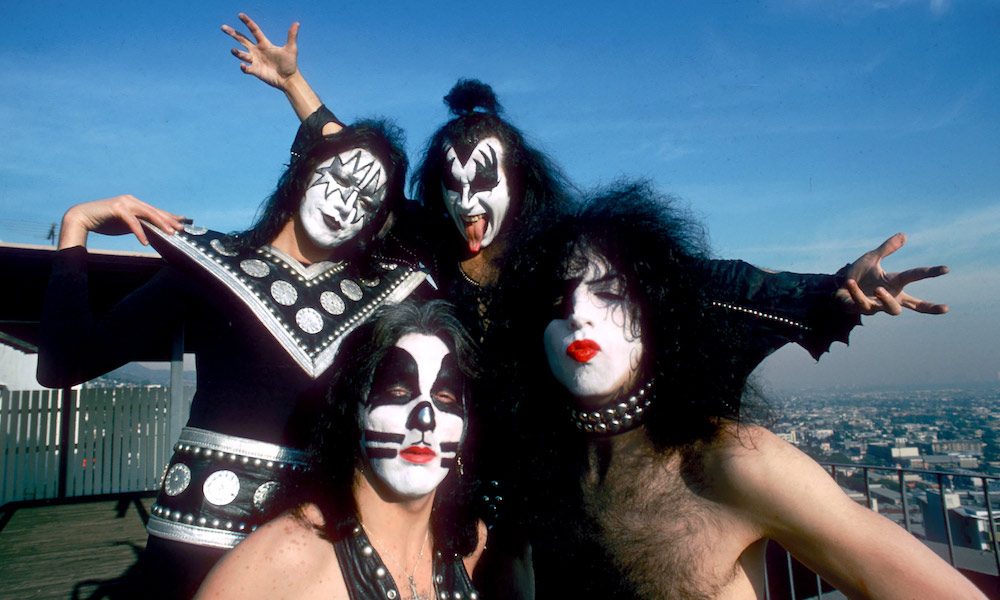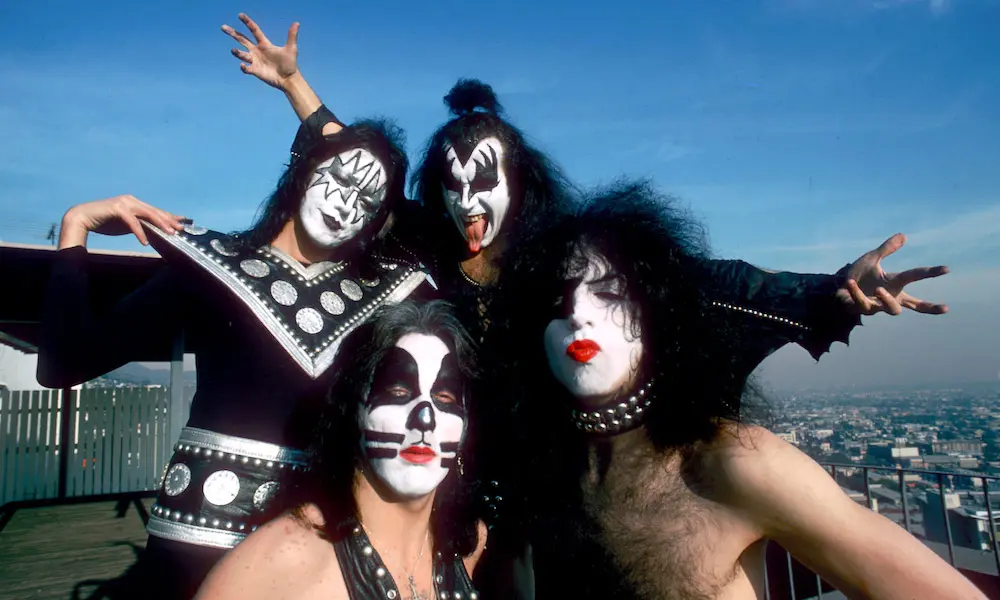 Netflix is near a deal for Shout It Out Loud, a film package that aims to contextualize the iconic hard rock band KISS in the same way Bohemian Rhapsody did for Queen.
According to Deadline, Netflix is tying up a deal after a bidding battle for a film that will be directed by Joachim Rønning, the Norwegian filmmaker whose credits include Kon-Tiki, Maleficent: Mistress of Evil, and Pirates of the Caribbean: Dead Men Tell No Tales. The film will be a co-production of Mark Canton's Atmosphere Entertainment and Universal Music Group.
Shout It Out Loud will have close cooperation from bandleaders Gene Simmons and Paul Stanley. The band's larger-than-life music will be a big part of the story, but the film will also focus on the duo going back to when they were two trouble-making kids from Queens who formed an unlikely friendship, starting KISS after enlisting guitarist Ace Frehley and drummer Peter Criss. Unlike traditional hair metal bands, KISS used heavy makeup and tons of pyrotechnics to stand out.
The film will be produced by Canton through his Atmosphere Entertainment, Leigh Ann Burton through Opus 7, Courtney Solomon, David Blackman, and Jody Gerson through Universal Music Group, Doc McGhee through his McGee Entertainment (he is KISS' longtime manager), Rønning and KISS' Simmons and Stanley. Atmosphere's Dorothy Canton and David Hopwood are the executive producers.
The project is on a fast track. The band is in the midst of its "End of the Road Tour," which has been slowed by the pandemic, but picks back up in the fall and included a New Year's Eve concert in Dubai. The show was a massive success, featuring one million dollars in pyrotechnics, and an additional $750,000 in COVID precautions.
The livestream of the outdoor performance from the Royal Beach at Atlantis Dubai featured more than 50 cameras in tow and a 360-degree view of the stage. It was quite a massive undertaking, as evidenced by a nearly hour-long documentary that preceded the performance.
Listen to the best of KISS on Apple Music and Spotify.