Listen To Lady Gaga And Ariana Grande's New Collaboration, 'Rain On Me'
The new track also features on Gaga's new album, 'Chromatica', set for release on 29 May through Interscope Records.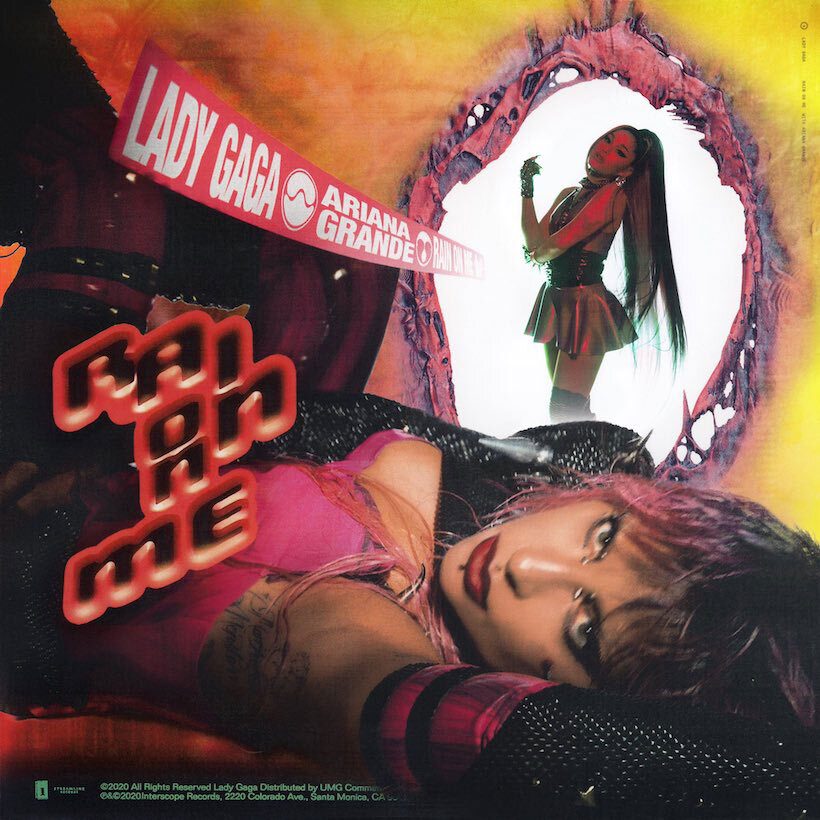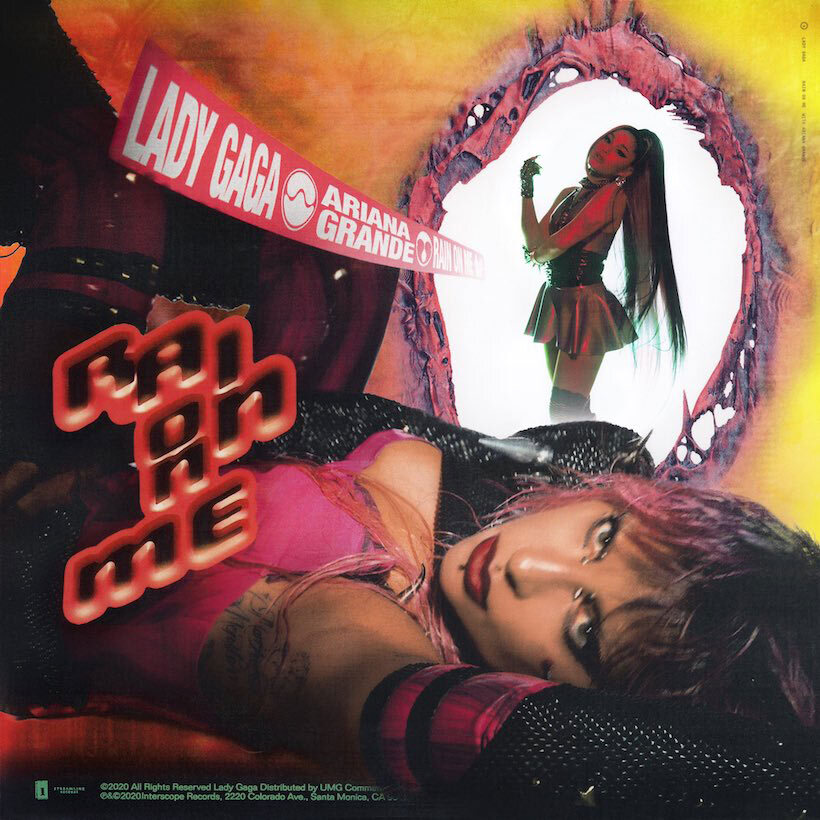 Lady Gaga and Ariana Grande have shared their new collaboration, 'Rain On Me', taken from the former's forthcoming album Chromatica. You can check it out below.
Lady Gaga, Ariana Grande - Rain On Me (Audio)
'Rain On Me' follows on from the February release of the album's lead single 'Stupid Love', with the full record being released next Friday, 29 May, through Interscope Records.
Gaga spoke to Zane Lowe about the collaboration yesterday, saying, "I think maybe [Grande] assumed that it'd be that she came in and I was like, 'Here, just sing this and thank you so much for your time'. But instead I asked her what she needed, how she wanted to do things."
Gaga shared that recording the song was a particularly positive experience. "It was the joy of two artists going, 'I see you'", she recalled, adding that the two women "connected right away".
'Rain On Me', which Gaga said "has many layers", also pushed both artists out of their comfort zones. "I always challenge artists when I work with them. It was just awesome to watch. [Grande] was so open to trying things that she hasn't done before."
Fans had been speculating about a collaboration between the pair after they found a series of clues in a birthday post Grande wrote to Gaga on Instagram, and a collaboration was confirmed last month when Gaga released the Chromatica tracklist. The album was postponed in March from its initial date of April 10 due to the coronavirus pandemic, with Gaga saying it "just doesn't feel right" to release it.
Chromatica, which Lowe called, "A reclaiming of the dancefloor", was a deeply therapeutic experience for the artist. Emerging triumphantly on the other side of it, Gaga sounded optimistic and at peace with herself. But she also wants to share those affirming feelings with her fans. "I made the choice not to just make the record for myself but to make it for the world", she told Lowe, adding that, her destiny "is to give gifts to the world. I truly believe that's what I'm meant to do."
Chromatica is out on 29 May and can be pre-ordered here.
Format:
UK English