Lady Gaga Kicks Off Wildly Anticipated 'Chromatica Tour'
The run kicked off in Düsseldorf, Germany at Merkur Spiel- Arena.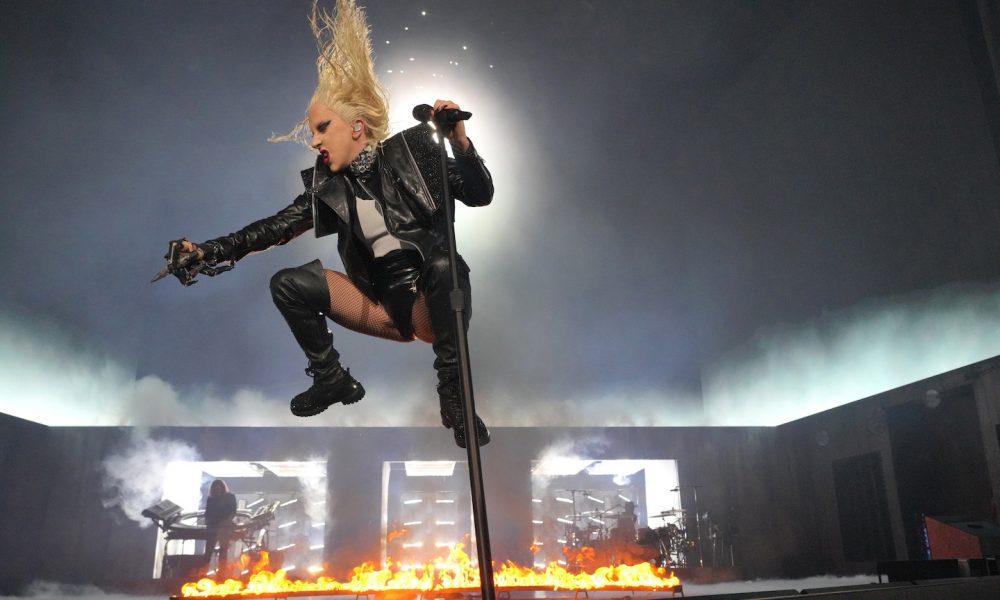 Over the weekend, Academy Award, Golden Globe, and 13-time Grammy-winner Lady Gaga kicked off her The Chromatica Ball summer stadium tour with a sold-out show in Düsseldorf, Germany at Merkur Spiel- Arena.
The tour kickoff marks the first ever public live performance of her No.1 selling, critically acclaimed, and GRAMMY-winning 2020 album, Chromatica, Gaga's 6th consecutive No.1 album on the Billboard 200 chart. The show included fan-favorites from the latest album including "Rain on Me", "Stupid Love", and "Alice" as well as hits from her massive and iconic discography such as "Bad Romance", "Poker Face", and "Shallow"
The highly successful Live Nation produced tour continues across Europe, Asia, and North America for 19 more shows with stadium stops in Sweden, France, the Netherlands, England, Canada, the U.S. and Japan. Fans can also access VIP Packages which may include premium tickets, VIP parking, and exclusive access to a pre-show lounge, special entry, and more.
It's an exciting time for Gaga, whose iconic hit "Poker Face" recently reached a major milestone: its music video reached one billion views on YouTube.
The now-classic Lady Gaga hit came out in 2008, and marked the second single off her debut album The Fame. It followed the release of "Just Dance," Gaga's very first single that catapulted the one-of-a-kind artist to stardom. At the time, Gaga made history with the popularity of "Poker Face," becoming the fourth female artist in the past two decades to make her debut with two back-to-back No.1 hits on the Billboard Hot 100 chart. She also became the first artist with two singles to sell for over $7 million in downloads.
A lot has changed since the world was introduced to "Poker Face." Gaga has released five studio albums, with's Chromatica being her latest. She also won an Academy Award for Best Original Song with "Shallow" from A Star Is Born in 2019 and received a nomination for Best Actress for the film as well.