Lady Gaga Stars In Stylish New Trailer For 'House Of Gucci'
The singer-turned-actress appeared in a flashy new trailer soundtracked by Blondie's 'Heart of Glass.'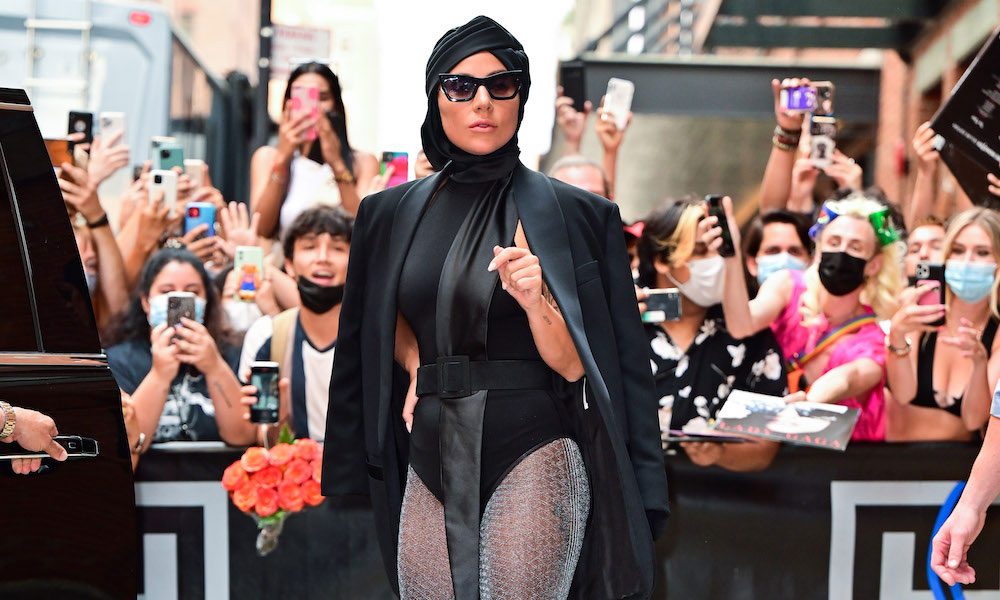 Looks like Lady Gaga aka Stefani Germanotta has another award-winning role on her hands as socialite Patrizia Reggiani in the forthcoming film House Of Gucci, arriving in theaters on November 24.
The singer-turned-actress appeared in a flashy new trailer soundtracked by Blondie's "Heart Of Glass", along with her co-star Adam Driver, playing Mr. and Mrs. Gucci, the family behind the storied fashion house.
The film, directed by Ridley Scott, chronicles the assassination of Maurizio Gucci (Driver) [spoiler alert] and the downfall of the famous fashion dynasty.
HOUSE OF GUCCI | Official Trailer
Dressed to the absolute nines, Gaga disappears into her role as Patrizia, Maurizio's ex-wife who was tried and convicted of plotting his murder after he left her for a younger woman. The real Mrs.Gucci would go on to serve 18 years in prison, where she earned the moniker 'Black Widow' before being released in 2016.
The Oscar-winning actress and pop superstar already shared a number of character stills from the film, with Gaga looking glam as the Italian matriarch, surrounded by an all-star cast of Al Pacino, Jeremy Irons, and a nearly unrecognizable Jared Leto, who round out the Gucci clan.
House of Gucci is written by Roberto Bentivegna, based on Sara Gay Forden's novel The House of Gucci: A Sensational Story of Murder, Madness, Glamour, and Greed.
Filmed throughout Europe, House of Gucci marks Gaga's first film since A Star Is Born, which earned her Oscar and Golden Globe nominations and an Oscar for Best Original Song for "Shallow."
And speaking of famous Italians, Gaga will be teaming up with another legend and former collaborator, Tony Bennett next month for a 2-night event at Radio City Music Hall.
One Last Time: An Evening with Tony Bennett and Lady Gaga will open on August 3, which is Bennett's 95th birthday, with a second performance on August 5.
Listen to the best of Lady Gaga on Apple Music and Spotify.