Lady Gaga Touches Down at the Halftime Show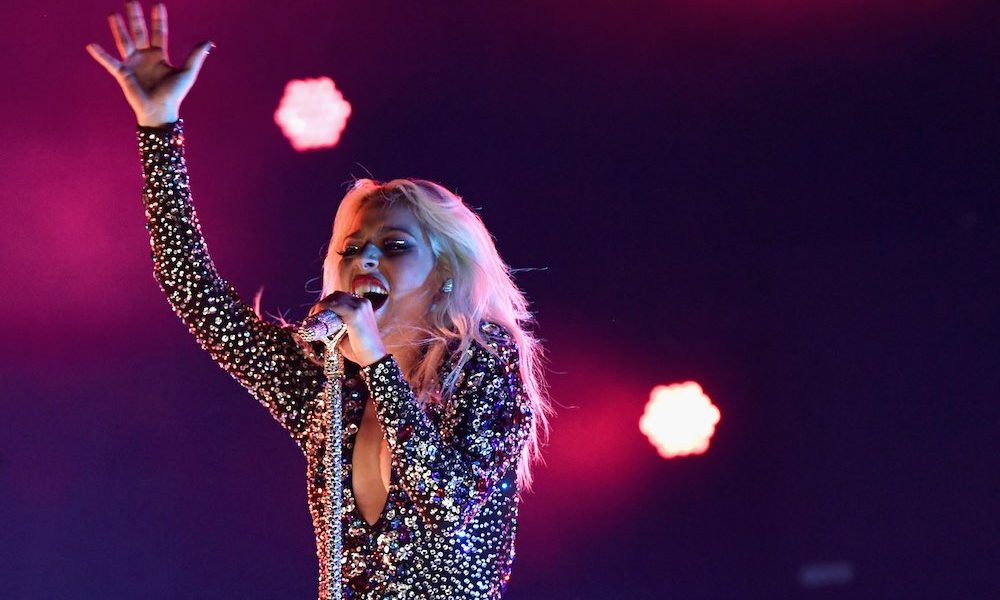 When it was announced Lady Gaga was going to be the performer for this year's halftime performance at Super Bowl LI in Houston, people didn't know what to expect. Was she going to show up as her 'Joanne' character with a horse and ten gallon hat as a tip to the Texas setting? Or was she going to be vintage Gaga in futuristic hot pants? Luckily we got both.
From the minute she leaped from the stage like a superhero to her triumphant light show of unity, Gaga managed to pack in all her career-making hits and pulled off quite the spectacle in the short span of 13 minutes.
Before the game, many before were wondering if she was going to get political. After all it wouldn't be the first time a halftime performer surprised the censors (see: Madonna, M.I.A, Janet Jackson, etc.). Gaga has never kept her political leanings close to the vest. She also announced at the press conference before the show:
"Well, I don't know if I will succeed in unifying America. You'll have to ask America when it's over. But the only statements that I'll be making during the halftime show are the ones that I've been consistently making throughout my career. … I believe in a passion for inclusion. I believe in the spirit of equality, and the spirit of this country as one of love and compassion and kindness. So my performance will have both those philosophies".
There was no question after this performance, she achieved just that. Even within such a large scale, commercialized event, her song choice of Woody Guthrie's 'This Land is Your Land' was telling. Closely followed by her anthem of inclusion 'Born This Way', her message was loud and clear.
Even amid the bombastic fireworks displays and tight choreography, she was able to fill the whole stadium with sound even just standing at her piano. While stadium rock has its place at sporting events, there's something to be said for solo performers whose tailor made performances and over the top stage personas are the perfect fit for the epic scale of such an event.
Watch the full performance here.
Format:
UK English