LANY Releases Upbeat New Single 'Dancing In The Kitchen'
The single arrives with a music video directed by Matty Peacock.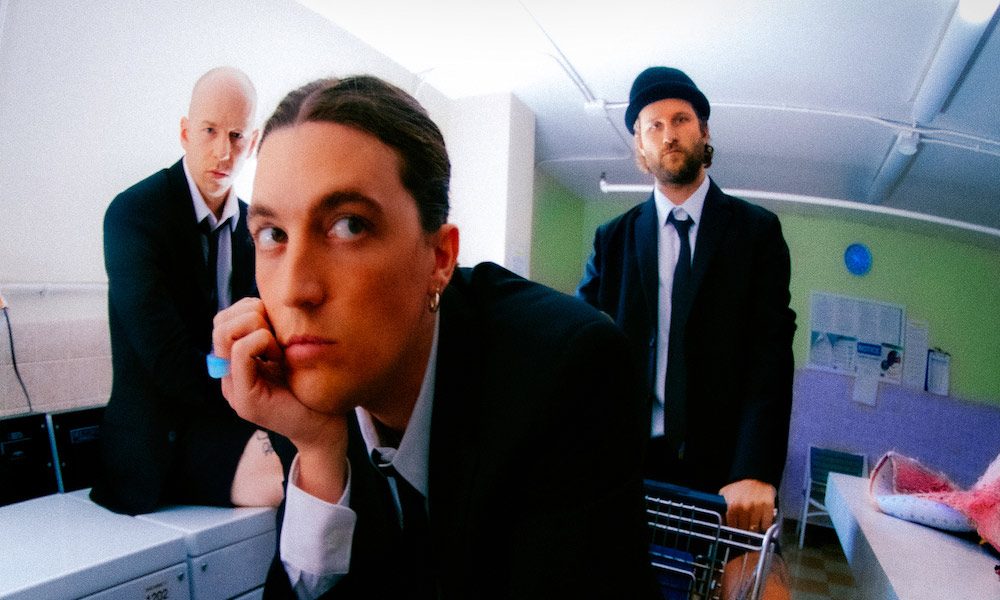 Los Angeles-based pop trio LANY have shared their latest single "Dancing in the Kitchen" as the official launch of their forthcoming album era. Produced by LANY and Andrew Goldstein, the track arrives with a Matty Peacock-directed music video set in the late hours of the night.
"Swear the only one I want is you / And it doesn't matter what we do / We could have nothing at all and still feel like nothing's missing," frontman Paul Klein sings on the track. "Now we're moving like we're on the moon / Dom Pérignon drip on our shoes / We could fly around the world, but we always end up / Dancing in the kitchen."
LANY - dancing in the kitchen (official video)
"This is just the most fun I've ever had making music," Klein wrote on Instagram. "Hope the song makes you smile. Hope it makes you happy. Go dance in the kitchen! By yourself or with someone you love!"
"Dancing in the Kitchen" follows the band's most recent release, "I Quit Drinking," a collaboration with country pop singer Kelsea Ballerini. The single marked the first release from LANY since the arrival of their 2020 album Mama's Boy which featured the notable singles "cowboy in LA" and "Good Guys." It exhibits the band's ever-evolving creativity.
Earlier this year, LANY shared the deluxe edition of Mama's Boy featuring live and stripped-back versions of tracks from the album. "I wanted to walk the fine line of pop, cowboy, and Americana. Taking the American sides of brands like Ralph Lauren, and mixing with the European, rock'n'roll chic of Saint Laurent," Klein said of creating Mama's Boy.
Mama's Boy marked LANY's first Top 10 album on the Billboard 200, reaching No. 7. It followed the release of 2018's Malibu Nights and the band's self-titled debut, released in 2017.
LANY will be hitting the road this fall for the first time since the COVID-19 pandemic shut the live music industry down last year. The tour will kick off in the UK and Ireland in September.