Lauren Alaina 'Sitting Pretty…' With Third Album, Shares 'It Was Me'
Alaina co-wrote 14 of the 15 songs on the album, which follows on September 3.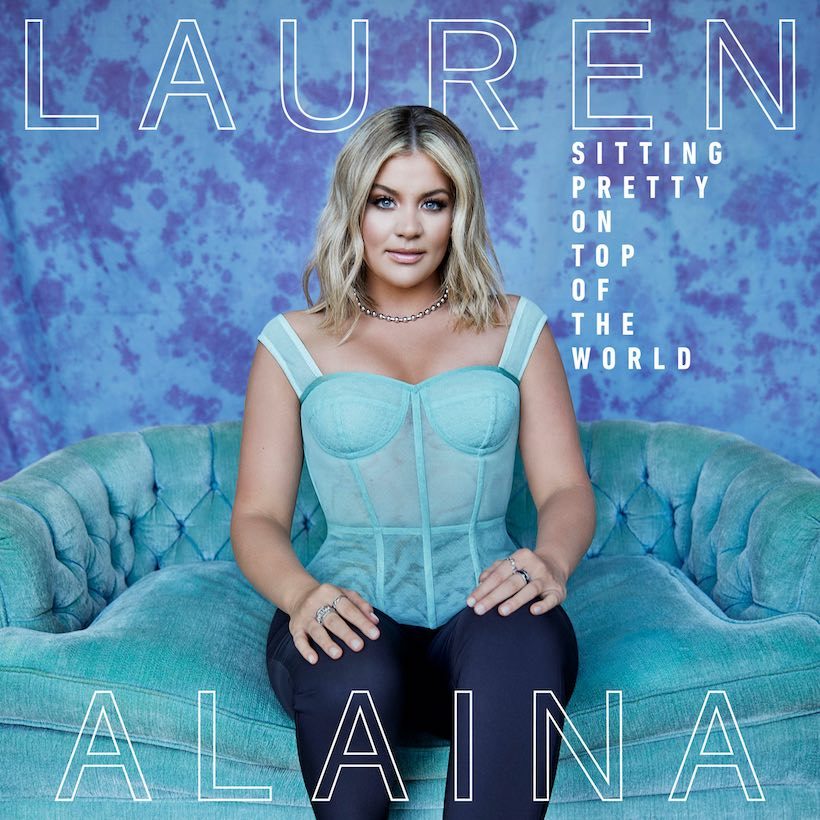 Country hitmaker Lauren Alaina will release her third full-length album Sitting Pretty on Top of the World on September 3.
It's introduced today (30) by the lead-off song "It Was Me," available now on all digital services and as a free download with pre-orders of the album. Sitting Pretty on Top of the World will arrive on the back of Alaina's two critically-praised EPs of 2020, Getting Good and Getting Over Him. The full-length was produced by Paul DiGiovanni, with the exception of "Getting Good," produced by David Garcia.
The new set is the long-awaited follow-up to Road Less Traveled, released early in 2017, when it reached No.3 on the country album chart. Alaina's 2011 debut Wildflower had reached No.2.
Alaina teamed with some A-list composers on the album, co-writing 14 of its 15 songs with such names as Liz Rose, Lori McKenna, Hillary Lindsey, Emily Weisband, David Garcia, and Ben Johnson. One of her co-writes, "Getting Over Him," featuring Jon Pardi, is currently on Billboard's Country Airplay charts, where it has resided for 21 weeks. She's also featured on another chart item, Broken Bow recording artist Dustin Lynch's current release "Thinking 'Bout You."
The star says of her new album: "It's about a dreamer becoming an achiever. It's being broken and ending up healed. It's all of me. The early chapters. The new beginnings. The hope for the future and total appreciation for the past. Taking the Road Less Traveled and ending up Sitting Pretty on Top of the World."
The 12 brand new songs on Sitting Pretty on Top of the World are complemented by the two duets she recorded for the Getting Over Him EP, "What Do You Think Of?" featuring Lukas Graham and the aforementioned "Getting Over Him" itself. The set also features a remix of the newly-gold-certified "Getting Good" from her EP of that name, featuring friend, mentor and country royalty Trisha Yearwood.
Pre-order Sitting Pretty on Top of the World, which is released on September 3.