Bid On Lenny Kravitz's 'Giving Guitar' And Support Independent Venues
The artist recently partnered with Stella Artois, and ten of his fans, for the initiative.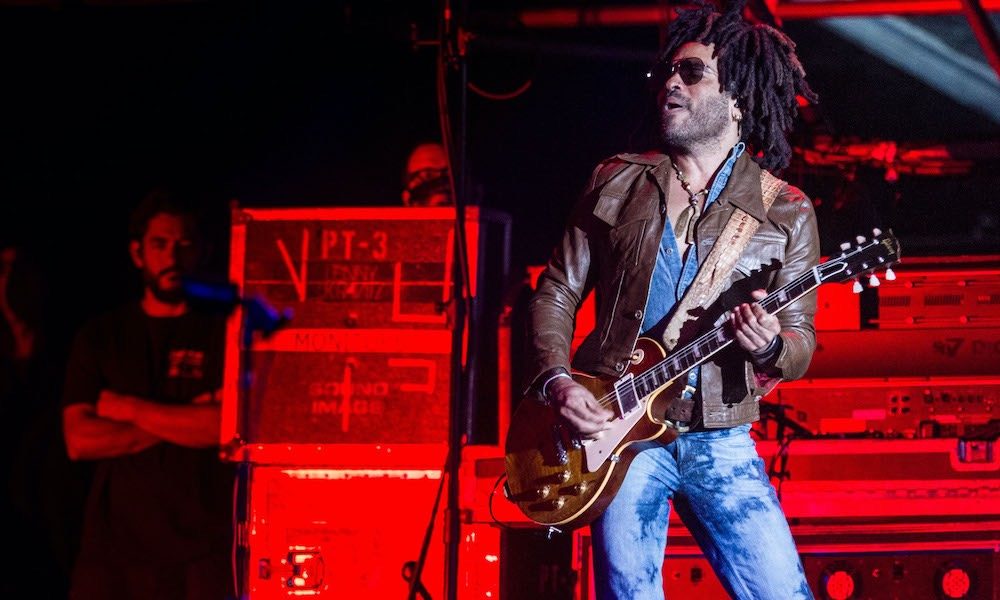 In February, Lenny Kravitz announced a special challenge to his fans – to share a video of themselves playing guitar and singing his 1991 hit, "It Ain't Over 'Till It's Over." Ten of those musicians would be chosen to perform the song (using Kravitz's signed guitar) and appear in a Stella Artois commercial. Now, that shared guitar (dubbed the 'Giving Guitar') is up for auction, with all proceeds benefitting NIVA's Save our Stages, which is helping America's independent venues stay afloat amid the pandemic.
The initiative – which highlights the uniting power of music – is part of the beverage brand's wider "Invest Your Heartbeats in the Life Artois" campaign, which urges its fans to devote "time, passion, and love into the things and people" they love the most.
"For me, I've missed being on tour, my fans, and the connection we all share through music," said Kravitz in an initial video spot.
The final commercial, featuring the ten winners in a collaborative rendition of the ballad, dropped earlier today, while Kravitz's guitar is currently up for auction here, through April 1.
Now's your chance to get your hands on a guitar owned & signed by @LennyKravitz! All proceeds will be donated to @nivassoc to help save small stages.

Place your bid now at the link below. #InvestYourHeartbeatshttps://t.co/FRUjbYXGXL pic.twitter.com/INIr7kBraP

— Stella Artois (@StellaArtois) March 22, 2021
Kravitz, meanwhile, recently released his very first memoir, Let Love Rule. Co-written with author and songwriter David Ritz, the book chronicles Kravitz's early life through his 1989 debut of the same name. Kravitz opens up about being the product of an interracial (and interdenominational) marriage, the Jackson 5 concert that inspired him to become a musician, and his relationship with his former wife, Lisa Bonet.
"I figured there were enough books on rock stardom and fame," Kravitz told USA Today on why he chose to focus on the first 25 years of his life. "I realized this was a book about finding my voice. I needed to take the time to go through my experiences as a child: all the love I got, and all the artists I saw growing up in New York City in the '70s and then moving to Los Angeles. All those people and experiences were notes of the music that I would eventually make."
Listen to the best of Lenny Kravitz on Apple Music and Spotify.