Logic Releases Two New Singles, 'Decades' And 'Tetris'
'Tetris' features an accompanying music video.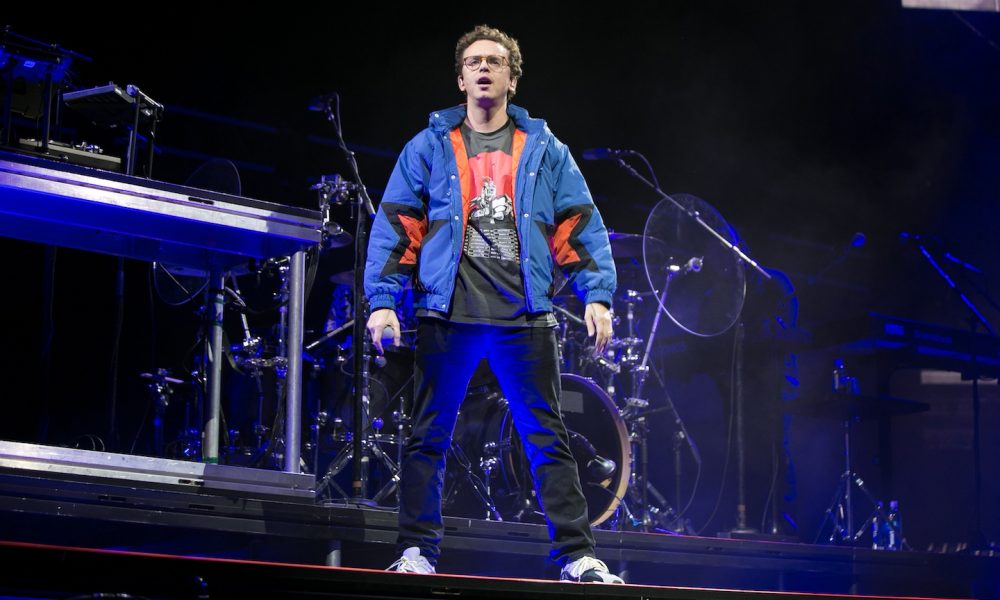 GRAMMY-nominated, multi-platinum artist Logic returns with a double helping of new music, as his "Decades" single and "Tetris" single and video are out now.
The back-to-back release of "Decades" and "Tetris" coincides with the announcement this week that Logic and Wiz Khalifa will co-headline their Vinyl Verse Tour 2022 this summer, produced by Live Nation, feat­uring special guests DJ DRAMA, C Dot Castro, and Fedd the God.
The 28-city Vinyl Verse Tour 2022, Logic's first major road trip since his 26-city Confessions of a Dangerous Mind Tour of North America in October-November 2019, kicks off July 27 at FivePoint Amphitheatre in Irvine, CA. There will be stops across the U.S. in Houston, Atlanta, Brooklyn, and more before wrapping up on September 2nd at Hollywood Casino Amphitheatre in St. Louis.
"Decades" and "Tetris" mark Logic's first new music since the five-week campaign of Friday advance track releases in early summer 2021 – including "Intro," "Vaccine," "Get Up," "My Way," and "Call Me" – that led up to the July 30th release of Bobby Tarantino 3.
The album hit the platforms five years to the month after the 2016 appearance of the original RIAA gold Bobby Tarantino mixtape, which rose to No.2 on the Billboard Top Rap Albums chart and No.2 on the Top R&B/Hip-Hop Albums chart. It included "Flexicution," Logic's first RIAA platinum Hot 100 and R&B/Hip-Hop cross­over hit single and video as a Def Jam artist.
Late last year, it was reported that Logic's Grammy-winning single "1-800-273-8255" has helped save hundreds of lives, according to a new study.
The track, which was released in 2017, takes its name from the number for the National Suicide Prevention Lifeline and features lyrics that highlight the options that those struggling with their mental health have rather than suicide.
According to BMJ, several high-profile performances of the song coincided with a drop in suicide rates among young people. It found that in the 34 days after three events where the biggest public spotlight was on the track – its release, the 2017 MTV VMAs, and the 2018 Grammys – the National Suicide Prevention Lifeline saw an increase in calls.