Study Reveals Logic's '1-800-273-8255' Helped Save Hundreds Of Lives
'To know that my music was actually affecting people's lives, truly, that's what inspired me to make the song.'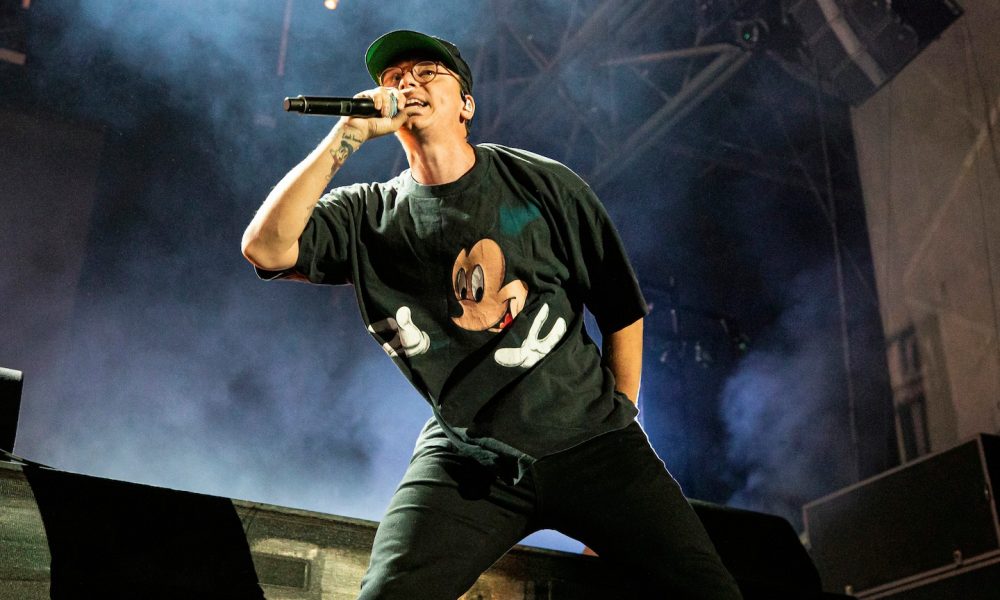 Logic's Grammy-winning single "1-800-273-8255" has helped save hundreds of lives, according to a new study.
The track, which was released in 2017, takes its name from the number for the National Suicide Prevention Lifeline and features lyrics that highlight the options that those struggling with their mental health have rather than suicide.
According to BMJ, several high-profile performances of the song coincided with a drop in suicide rates among young people. It found that in the 34 days after three events where the biggest public spotlight was on the track – its release, the 2017 MTV VMAs, and the 2018 Grammys – the National Suicide Prevention Lifeline saw an increase in calls.
Logic - 1-800-273-8255 ft. Alessia Cara, Khalid (Official Video)
The report states that the hotline received "an excess of 9,915 calls" after each event, which was an increase of 6.9 percent over the expected number of calls. It added that, using a corresponding model for suicides, the track appeared to lead to a reduction of suicides over the same period. The expected number of suicides dropped by 5.5 percent or 245 deaths.
The study's authors concluded that "1-800-273-8255" was "associated with a large increase in calls to Lifeline" and that a "reduction in suicides was observed in the periods with the most social media discourse about the song." Thomas Niederkrotenthaler, a professor at the Medical University of Vienna who worked on the report, said:
"Celebrities but also non-celebrities can have an important role in suicide prevention if they communicate about how they have coped with crisis situations and suicidal ideation."
"To know that my music was actually affecting people's lives, truly, that's what inspired me to make the song," Logic told CNN. "We did it from a really warm place in our hearts to try to help people. And the fact that it actually did, that blows my mind."
In 2020, Logic announced that he was retiring from music so he could focus on being a parent. However, the award-winning rapper returned to the scene with new music less than a year later and has released a steady stream of new material since. Over the course of 2021, he has shared five singles, including the latest "My Way" and "Call Me".
Listen to the best of Logic on Apple Music and Spotify.