Logic Announces His Retirement And New Album, 'No Pressure'
"It's been a great decade. Now it's time to be a great father."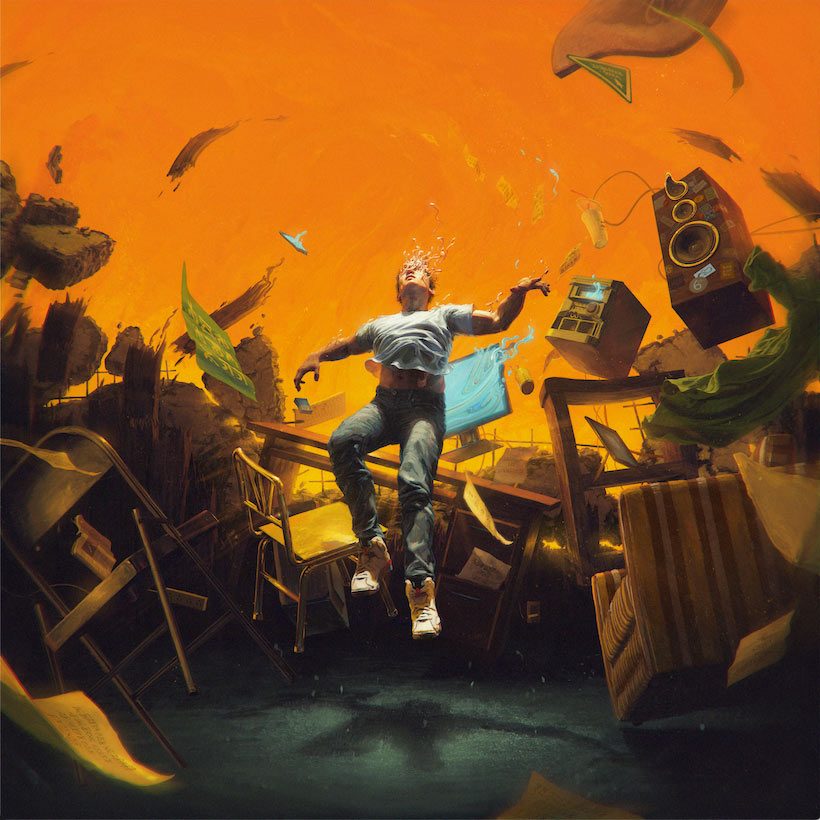 Rapper Logic shared on social media today that he'll officially retire from his music career with the release of his sixth studio album No Pressure that arrives on July 24 via Def Jam Record­ings/Vision­ary Music Group.
"Officially announcing my retirement with the release of No Pressure executive produced by No I.D. July 24th," he wrote on social media.
"It's been a great decade. Now it's time to be a great father."
After six years of major career accomplishments, including four No.1 albums, No Pressure finds Logic back in the studio with renowned producer No I.D., who produced Logic's groundbreaking RIAA gold debut album of 2014, Under Pressure. Working again with No I.D., and 6IX, No Pressure sees the Grammy-nominated, multi-platinum artist get back to his roots, making the music he loves with "no pressure."
Logic (real name Sir Robert Bryson Hall II) also shared that artist Sam Spratt designed the album cover. Spratt's previous designs include 070 Shake's debut album Modus Vivendi and Logic's most recent album, Confessions of a Dangerous Mind.
Prior to No Pressure, Logic released a string of hit albums including Under Pressure (2014); The Incredible True Story (No.1 in 2015); Everybody No.1 in 2017; YSIV (No.1 in 2018); and Confessions Of A Dangerous Mind (No.1 in 2019). His Bobby Tarantino II mixtape also entered at No.1 in 2018.
Last year, the rapper notched another career milestone when he became a New York Times bestselling author with his debut novel, Supermarket, making him the first-ever hip-hop artist to author a New York Times fiction bestseller.
Logic's accompanying Supermarket "soundtrack" album was also simultaneously released via Def Jam/Vision­ary, and reached the Top 10 on the Billboard Alternative Album chart.
Back in March, the rapper deleted all of his social media accounts, only to return a month later and announced the birth of his son. He also let his fans know that he took a break from social media to spend time with his newborn son and that he was working on new music.
"It's very hip-hop and very dope, but not like my album Young Sinatra 4, which is kinda boom-bap hip-hop," he told NME.
"This one is more modern hip-hop. I'm talking about a lot of shit. I'm talking about life, things I've gone through and having a child. All types of stuff."
Listen to the best of Logic on Apple Music and Spotify.