Logic Releases New Mixtape, 'Bobby Tarantino 3'
Logic is also gearing up to release an autobiography.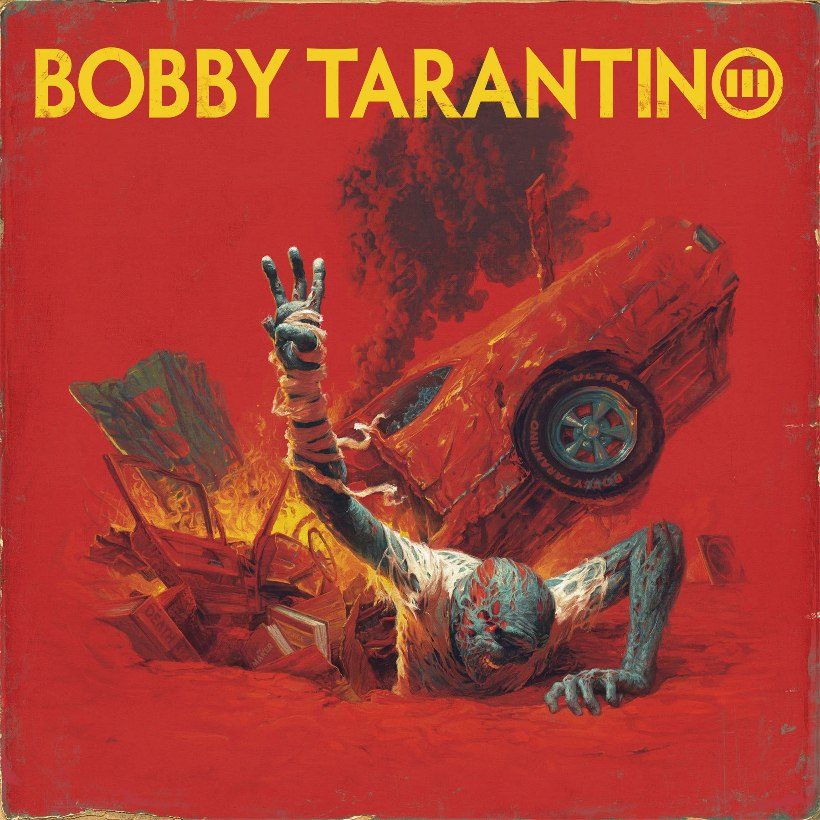 In celebration of the five year anniversary of his first Bobby Tarantino mixtape, Grammy®-nominated, multi-platinum artist Logic writes a new chapter with the arrival of Bobby Tarantino 3, available today via Bobby Boy Records/Def Jam Record­ings.
The release caps a five week campaign of Friday advance track releases – including "Vaccine," "Get Up," "My Way," and "Call Me." Bobby Tarantino 3 hits the platforms five years to the month after the July 2016 appearance of the original RIAA gold Bobby Tarantino mixtape, which rose to No.2 on the Billboard Top Rap Albums chart and No.2 on the Top R&B/Hip-Hop Albums chart. It included "Flexicution," Logic's first RIAA platinum Hot 100 and R&B/Hip-Hop cross­over hit single + video as a Def Jam artist.
The RIAA gold Bobby Tarantino II mixtape arrived March 2018, debuting at No.11 across-the-board on the pop, R&B, and Rap albums charts. It spun off the massive crossover hits "Everyday" with Marshmello (RIAA double-platinum) and "44 More" (RIAA platinum).
Bobby Tarantino 3 comes one month after Logic's June 25 surprise release of The YS Collection Vol. 1. The 14-track collection is drawn from the critically acclaimed indie mixtape series that launched one decade ago with the September 2011 release of Young Sinatra, then Young Sinatra: Undeniable (2012), and Young Sinatra: Welcome to Forever (2013). They garnered millions of downloads and streams, setting the stage for Logic's signing with Def Jam Recordings in 2014, and the release of his official debut album, Under Pressure, that year.
In other Logic news, This Bright Future, the long-awaited autobiography of Bobby Hall, aka Logic will be published September 7th by Simon & Schuster. A raw and unfiltered journey into the life and mind of the author, it follows the March 2019 publication of Supermarket, the debut novel by Bobby Hall, which entered the New York Times Paperback Fiction list at No.1, making him the first-ever hip-hop MC to author a New York Times fiction bestseller. Logic's accompanying Supermarket "soundtrack" album debuted Top 10 on the Billboard Alternative Album chart, an 'Alt' chart first for Logic.
Buy or stream Bobby Tarantino 3.
Bobby Tarantino 3 Tracklist:
introll
Vaccine
Get Up
My Way
Call Me
Inside featuring Cynthia Erivo
Flawless
Stupid Skit
Theme for the People
God Might Judge
See You Space Cowboy…
untitled