Watch Logic's Sweet Ode To Fatherhood In 'DadBod'
The song comes off the rapper's latest (and final) studio album, 'No Pressure.'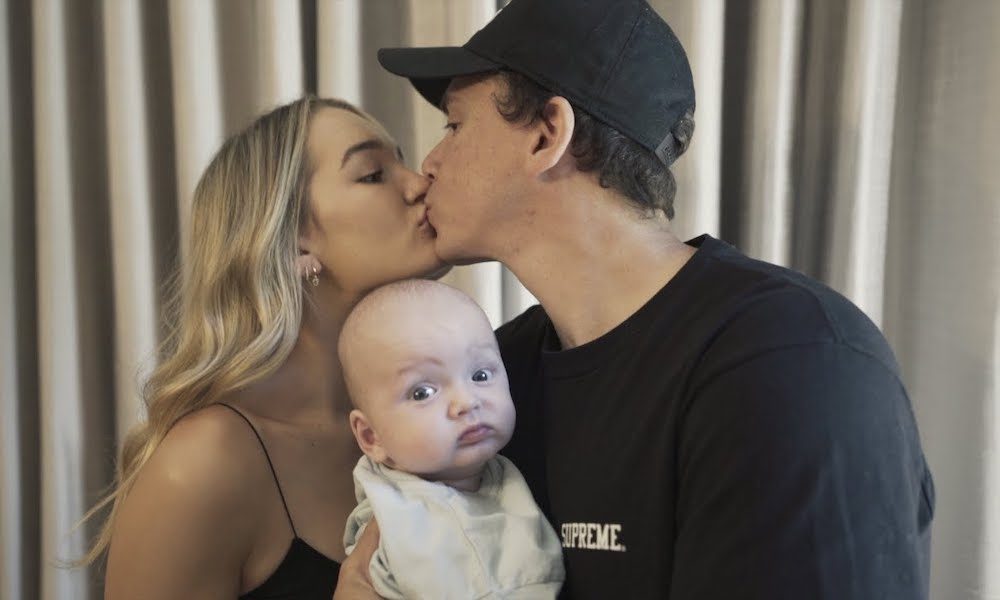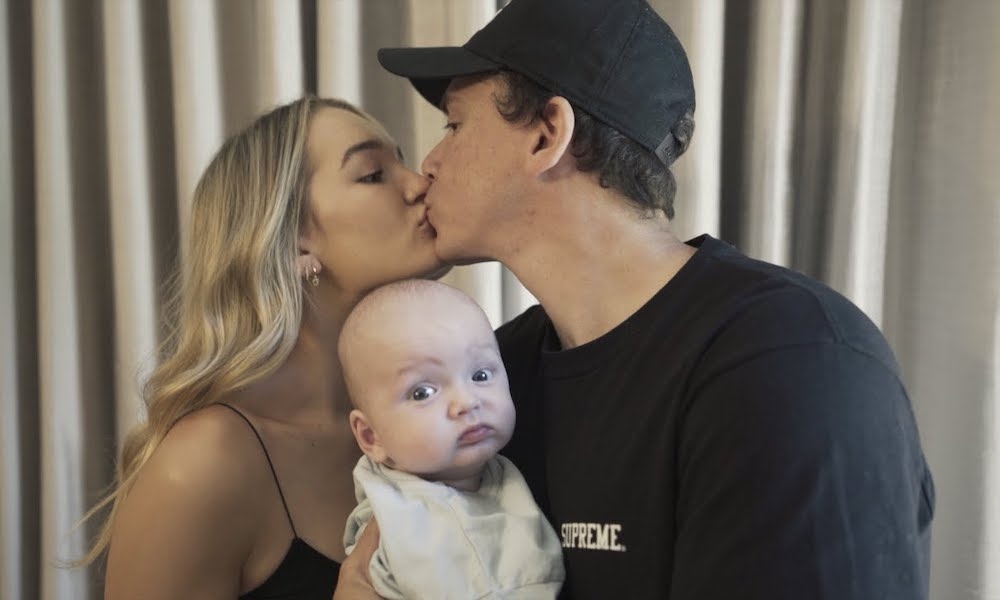 Logic shared an adorable video for "DadBod," featuring appearances by his son Bobby and his wife, Brittney Noell. The song comes off the rapper's sixth album, No Pressure, out now. Earlier this month, amid his new role as a father, the chart-topping rapper and New York Times best-selling author announced that No Pressure would be his final studio album.
Logic - DadBod (Official Music Video)
"DadBod" shows Logic embracing fatherhood – from changing diapers to making mixtapes for his baby's bath time. The video, captured primarily at home during quarantine, was shot by the artist's longtime collaborator, Justin Fleischer. Sharing the video on Instagram, Fleischer wrote, "Bobby and I became dads at around the same time so it only made sense for us to collab on a video about just that."
Released on Friday via Def Jam Recordings/Visionary Music Group, No Pressure finds the acclaimed rapper coming full-circle and reuniting with producer No I.D., who not only helmed Logic's groundbreaking 2014 debut, Under Pressure but also signed the young artist to Def Jam.
The record has already been widely embraced by critics. Variety praised that it was "Logic at his finest," while Hypebeast wrote, "No Pressure is a reminder of the Maryland native's pure skill and dedication to the craft. His passion and talent are evident in all the sonic aspects of the album, from his double-timed flows to his melodic offerings and engaging lyricism."
In a new interview with Billboard, Logic (born Sir Robert Bryson Hall II) reassured fans that he won't be disappearing. "I love music and I'm gonna continue to make music on my own. I can't not just make music. It's a journal for me. It's how I express myself. It's how I heal, but with Logic, I'm stepping away."
Moving forward, the artist plans to be more available to his fans, thanks to his new deal with Twitch. "It's going to connect me and my fans now more than ever because I'm not painstakingly in the studio…Now I can just be on Twitch, stream with my fans, have conversations with my fans, play video games with my fans, [and] make beats for my fans."
The past six years have been nonstop for Logic. Following the release of Under Pressure, the rapper dropped a string of best-selling titles, including his No.1 albums Everybody (2017) and Confessions of a Dangerous Mind (2019). Logic also made his debut as a novelist last year with Supermarket, which made him became the first-ever hip-hop artist to author a New York Times fiction bestseller.
No Pressure is out now and can be bought here.