The Lumineers Release New Live EP, 'Live From The Last Night Of Tour'
Released digitally, the new EP is now available through Decca Records.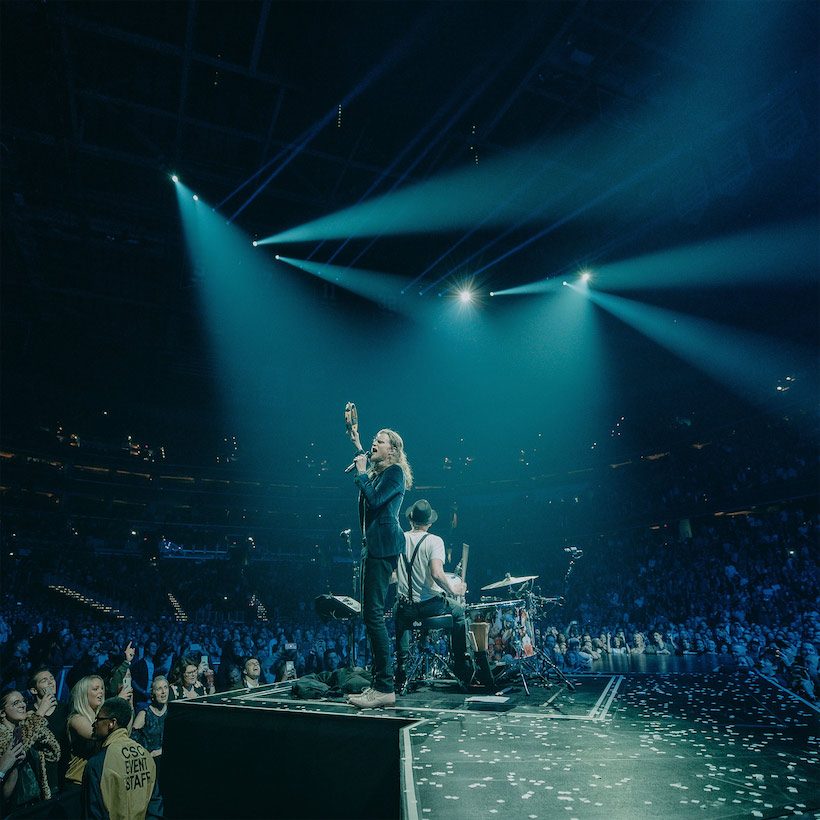 The Lumineers have announced the release of a new live EP, 'Live From The Last Night Of Tour', which is now available digitally through Decca Records. You can check out the EP's first track, "Ophelia" below.
The 'Live From The Last Night Of Tour' EP is drawn from a show The Lumineers played in Milwaukee, Wisconsin, on March 11, 2020 – right before the world of live music hit pause due to the onset of the COVID-19 pandemic.
At the time, The Lumineers had embarked on a worldwide tour to promote their latest album, III. Little did the world know how long the pause would be. Now, reliving and reviving the amazing energy of their live performances, the band is releasing four tracks from their 3/11/2020 show – "Gloria", "Donna" and "My Cell" from their cinematic concept album III, and the Cleopatra favourite stride-piano laden "Ophelia".
The Lumineers' widely-acclaimed III explores addiction over three generations of a working-class family in the American Northeast and it was initially inspired by the band's lead vocalist Wesley Schultz's own family members. III is the third album by The Lumineers whose line up consists of original members and songwriters Wesley Schultz and Jeremiah Fraites, plus Lauren Jacobson, Stelth Ulvang, Byron Isaacs and Brandon Miller.  III follows two platinum albums, the 2012 self-titled debut and the 2016 sophomore album Cleopatra.
Last month, The Lumineers' co-founder Jeremiah Fraites shared his take on Nirvana's "Heart-Shaped Box" in tribute to Nirvana's Kurt Cobain on the 27th anniversary of the grunge superstar's death. The track also appears on Fraites' EP titled Piano, Piano (Acoustic), which was released via Dualtone Records on April 16. The new EP from the award-winning musician is made up of seven live tracks of songs released on his debut album earlier this year, plus two covers, Billie Eilish's "when the party's over" joining the Nirvana tune.
The 'Live From The Last Night Of The Tour' EP is out now and can be bought here.