Dreamville's Lute Announces His Debut Album 'Gold Mouf'
The album features J.I.D, BJ The Chicago Kid, and more.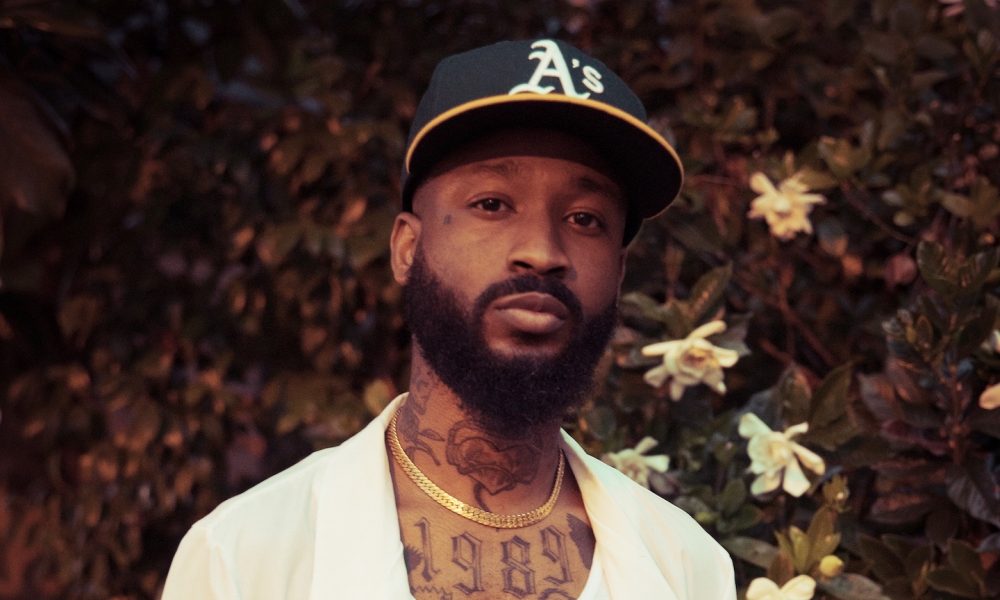 Lute has announced his debut album, Gold Mouf. Slated to drop October 4 via Dreamville Records, Lute has recruited a team of formidable lyricists such as J.I.D, Westisde Boogie, Saba, and Little Brother.
He also recruits R&B superstars like BJ The Chicago Kid, Ari Lennox, and DEVN to bring his vision to life. The track with DEVN, "Myself," was released in August.
Lute - Myself ft. DEVN [Official Video]
In various conversations with Complex and GQ, Lute openly spoke about his past issues with anxiety. "The way I found out about anxiety was from an infomercial one night," he recalled in his June conversations with Complex. "I couldn't sleep, and I was flipping through the channels…and, you know how infomercials come through: 'Do you have such and such? Are you feeling this way?"
With Gold Mouf Chronicles, Lute discussed how multiple family members also have anxiety and that when he was young, he had open-heart surgery, leaving his future up to fate. While the procedure was successful, he constantly felt like he needed to prove something of himself as he made frequent trips to get tests done on his heart until he was 17.
His anxiety still affects him today, before shows, during daily interactions with his family and team, and even at home. His anxiety attacks have also occurred in very public moments, most notably during his Dreamville Fest set and during halftime performance during the Hornets vs. Rockets game in March 2020. After a horrible attack last year, he started taking medication and attending meditation and breathing sessions at a dojo to help cope with his anxiety. The album is informed by this journey.
Next month, Lute will be joining his Dreamville compatriots at the legendary Red Rocks Amphitheater outside of Denver for the Dreamville On The Rocks concert.
Buy or stream "Myself (Feat. DEVN)."
Gold Mouf Tracklist:
1. 100
2. GED (Getting Every Dollar)
3. Myself featuring DEVN
4. Be Okay
5. Eye To Eye featuring Cozz
6. Changes featuring BJ The Chicago Kid
7. Ghetto Love featuring Blakk Soul & Ari Lennox
8. Amen featuring Little Brother
9. Birdsong featuring J.I.D & Saba
10. Flossin' featuring Westside Boogie
11. Life
12. Overnight
13. Crashing