'M Means Music' Podcast Turns Its Focus To The Spice Girls
The episode highlights the major hit singles of 'Spice,' such as 'Wannabe,' 'If You Can't Dance,' and more.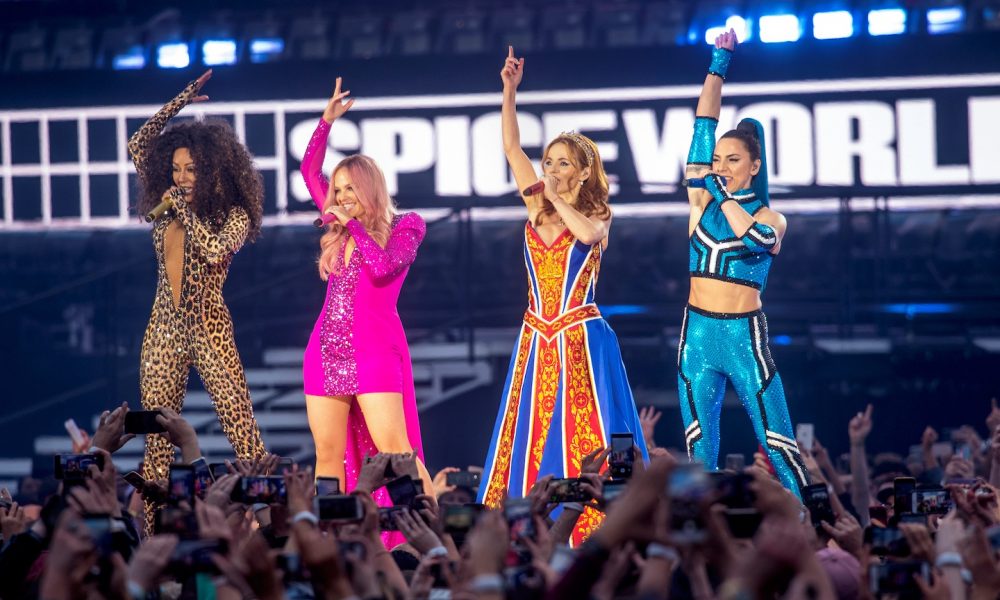 On the latest episode of M Means Music—the music podcast hosted by veteran UK music writer, DJ, and music consultant Daryl Easlea—the Spice Girls' groundbreaking debut album, Spice, receives the deep dive treatment.
The podcast, which combines music and spoken content as part of Spotify's Music + Talk platform, spans the depth of Spice Girls' first album across almost 20 minutes. The episode highlights the major hit singles of Spice, such as "Wannabe," "If You Can't Dance," and "Mama," as well as fan favorites and deep cuts like "Say You'll Be There" and "2 Become 1."
Easlea is a former staff writer for Record Collector Magazine, served as the Head of Motown UK Catalogue, worked as a consultant to countless labels and artists, remains an active DJ, and has published several books including Without Frontiers: The Life & Music of Peter Gabriel, and Everybody Dance: Chic and the Politics of Disco and, Talent Is An Asset: The Story Of Sparks, among others.
M Means Music promises to "take some of the best known albums, artists and musical genres, and put them to the test. Informed, enthusiastic, perfect if you're well on your musical journey or merely just starting out, every subject will be put under the M Means Music microscope to be rigorously tested and scored to five stringent criteria."
(1) Moment, where does it fit?, (2) Music, what does it sound like?, (3) Modern art, what does it look like?, (4): Members, who made it?, and (5) Memory: has time being kind to it?
On his involvement with the podcast, Easlea says, "My aim is simple, to share my life-long love for music in an upbeat and inclusive way. I talk as an admirer rather than an academic, presenting my own views along with some historical reportage and context. I hope you enjoy joining me as we explore some phenomenal albums."
Earlier this month, the Spice Girls unveiled a demo version of their smash hit, "Last Time Lover." The expanded deluxe edition will be released on a 2CD set and Digital eAlbum audio on October 29, 2021 via UMC /EMI.
Curated by the Spice Girls themselves, the deluxe edition brings together the original chart-topping album with some of their favorite bonus tracks and B-sides, along with previously unreleased recordings from the Virgin archives. A collection rich in highlights, the album includes their four UK No.1 singles as well as a variety of remixes.