Machine Gun Kelly's 'Life In Pink' Documentary To Air On Hulu
The documentary is an 'in-depth look at the dramatic highs and lows of an artist chasing music's top spot while tackling noise from the outside world, stardom, fatherhood.'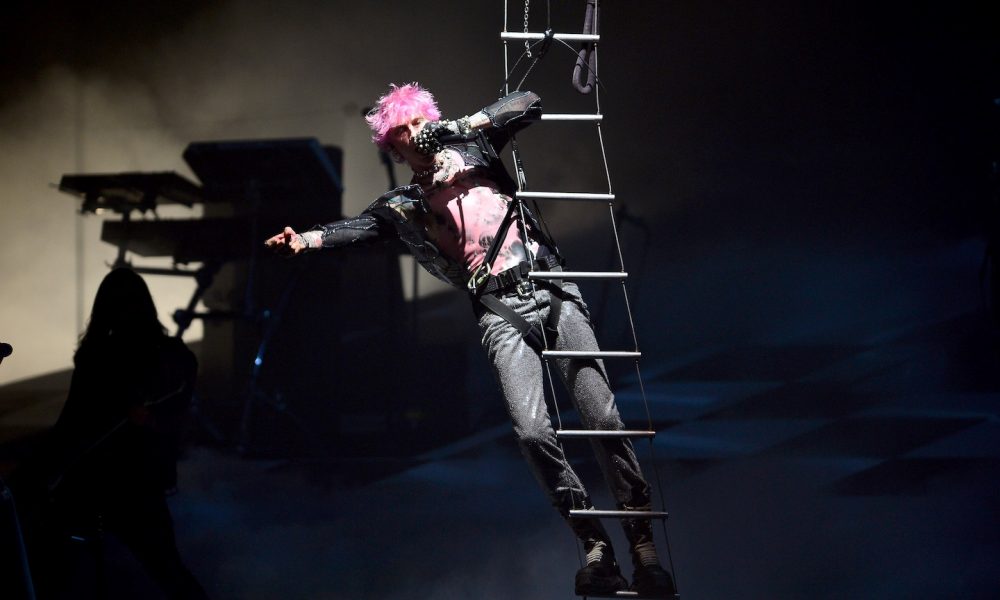 A new documentary on Machine Gun Kelly, Life in Pink, has received a new trailer. The film is set to premiere on Hulu later this summer.
The doc, reads a statement, is an "in-depth look at the dramatic highs and lows of an artist chasing music's top spot while tackling noise from the outside world, stardom, fatherhood," and more.
Machine Gun Kelly's Life In Pink | Official Trailer | Hulu
Last week, Machine Gun Kelly and hyperpop upstart glaive released a stirring new single and video, "more than life."
The crunching track exhibits MGK's gift for relaying passionate pain as he weighs his fears of vulnerability with the acceptance of newfound love in the lyrics. The blistering new track will appear as the one new song on the vinyl edition of MGK's No.1 album mainstream sellout, which will arrive June 24.
In addition to the new song and vinyl announcement, the mainstream sellout era reached a massive moment as MGK began the album's namesake tour last week in Austin, TX. The U.S. trek spans 41 dates from June through August and includes MGK's headlining slot at the 2022 Lollapalooza festival. After that summer stint, he'll head to Europe for 15 stops in September and October. Supporting acts include a killer lineup of Avril Lavigne, Travis Barker, WILLOW, blackbear, Trippie Redd, iann dior, and more rotating throughout the tour.
Upon its release in March, mainstream sellout became MGK's second consecutive No.1 album on the Billboard 200, the first rock No.1 since AC/DC in 2020, and started with the biggest debut week for a rock album since Paul McCartney over a year earlier. The album, which NME declared "will continue to speak to the millions who see Machine Gun Kelly as the saviour of punk rock," also topped music charts around the world, including in the U.K. and Australia.
mainstream sellout contained several Billboard Hot 100 hits with artists like WILLOW ("emo girl"), Lil Wayne ("ay!"), blackbear ("make up sex"), and Bring Me the Horizon ("maybe"). The album also includes "twin flame," the emotional track that MGK performed and dedicated to his family at the Billboard Music Awards in May in one of the night's standout moments.