Mad For It – Record Store Day 2015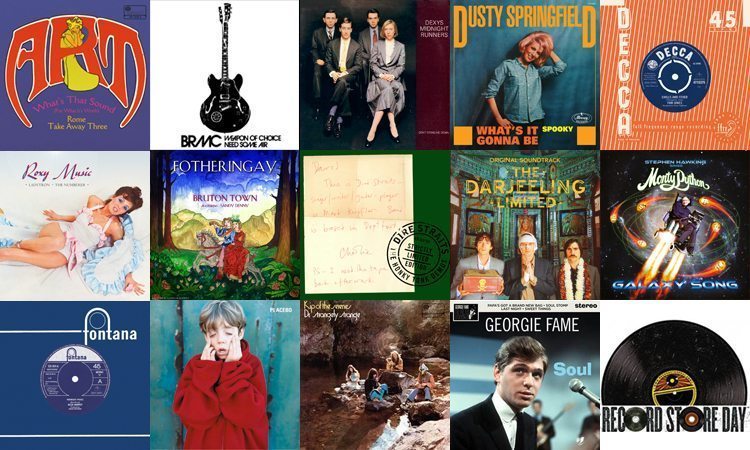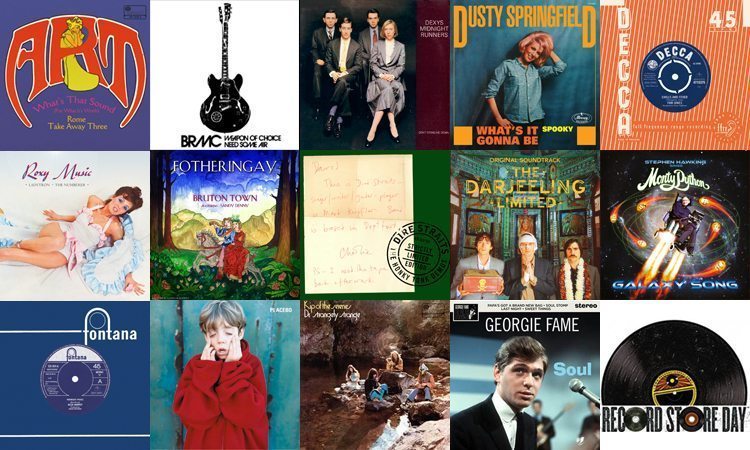 Record Store Day began in America in 2007 and spread across the Atlantic to the UK and Europe a year later. It's a day of vinyl celebration for audiophiles and independent stores alike and now in its 8th year, Record Store Day 2015 returns with a wide range of new as well as some cracking reissues. From the standard repackaging of some classic records to a selection of limited edition formats that will give fans plenty to choose from.
This year Universal is releasing its widest range of collectables – ever, spanning all eras and all genres; from Alex Harvey and Herbie Hancock, to Nat King Cole and many more.
Dave Grohl is this year's RSD ambassador whose enthusiasm for the day and why records are so important to him is summed up very simply, "I found my calling in the back bin of a dark, dusty record store. It was 1975's K-Tel's Blockbuster 20 Original Hits by the original Stars featuring Alice Cooper, War, Kool and the Gang, Average White Band and many more, bought at a small record shop in my suburban Virginia neighbourhood, it was this record that changed my life and made me want to become a musician. The second that I heard, Edgar Winter's 'Frankenstein' kick in, I was hooked. My life had been changed forever. This was the first day of the rest of my life."
And here's what is available in the UK…
Grace Jones 'I Need A Man/La Vie En Rose' 12" (Island)
Johnny Cash 'The Man Comes Around/Personal Jesus' 7" (white 70g vinyl American Recordings)
Marvin Gaye 'How Sweet It Is To Be Loved By You/Once Upon a Time' 7" (Motown)
Nat King Cole 'Unforgettable/The Magic Window' 10" (Capitol)
Various Artists 'The Darjeeling Limited' LP (ABKCO)
Alex Harvey, Sensational Alex Harvey Band 'Midnight Moses/Jumping Jack Flash' 7"
Art (a.k.a. Spooky Tooth) 'What's That Sound (For What It's Worth)/Rome Take Away Three' 7" (Island)
Black Rebel Motorcycle Club 'Weapon of Choice/Need Some Air' 7" (Island)
Dexys Midnight Runners 'Don't Stand Me Down' LP (Purple vinyl Mercury)
Dire Straits 'Honky Tonk Demos' 2 x 7" (Islandº
Dr Strangely Strange 'Kip of the Serenes' LP (Island)
Dusty Springfield 'What's It Gonna Be/Spooky' 7" (Mercury)
Fotheringay 'Bruton Town/The Way I Feel' 7" (Island)
Frank Sinatra 'Songs For Young Lovers' LP (Capitol)
Georgie Fame 'The Soul EP' 7" EP (Polydor)
James Last 'Everyday People/ Here Comes The Sun' 7" (Polydor)
John Martyn 'Cocain/London Conversation' 7" (Island)
Monty Python 'Galaxy Song (Stephen Hawking Version)/Galaxy Song' 7" (Virgin Records)
Orchestral Manoeuvres in the Dark 'Julia's Song (Dub Version)/10 To 1' 10" (Virgin EMI)
Placebo 'Placebo' LP (Red vinyl)
Roxy Music 'Ladytron/The Numberer (Steven Wilson Stereo Remix) 10″ (Virgin)
Ryan Adams 'Come Pick Me Up/When The Rope Gets Tight' 7"
Ryuichi Sakamoto & David Sylvian 'Bamboo Houses/Bamboo Music' 7" (Mercury)
Sex Pistols 'Never Mind The Bollocks' LP (picture disc)
Simple Minds 'Waterfront' 7" (picture disc Virgin)
Siouxsie And The Banshees 'Join Hands' LP (Polydor)
Small Faces French EP Box 5 x 7″ (Decca Pop)
Tom Jones 'Chills & Fever/Breathless' 7″ (Island)
The Who 'Be Lucky / I Can't Explain' 7″ (Polydor)
Herbie Hancock 'Maiden Voyage' LP (green vinyl Blue Note)
Format:
UK English