Watch The Video For Marilyn Manson's New Single, 'We Are Chaos'
The new single is the first taste of Manson's upcoming album, also titled 'We Are Chaos'.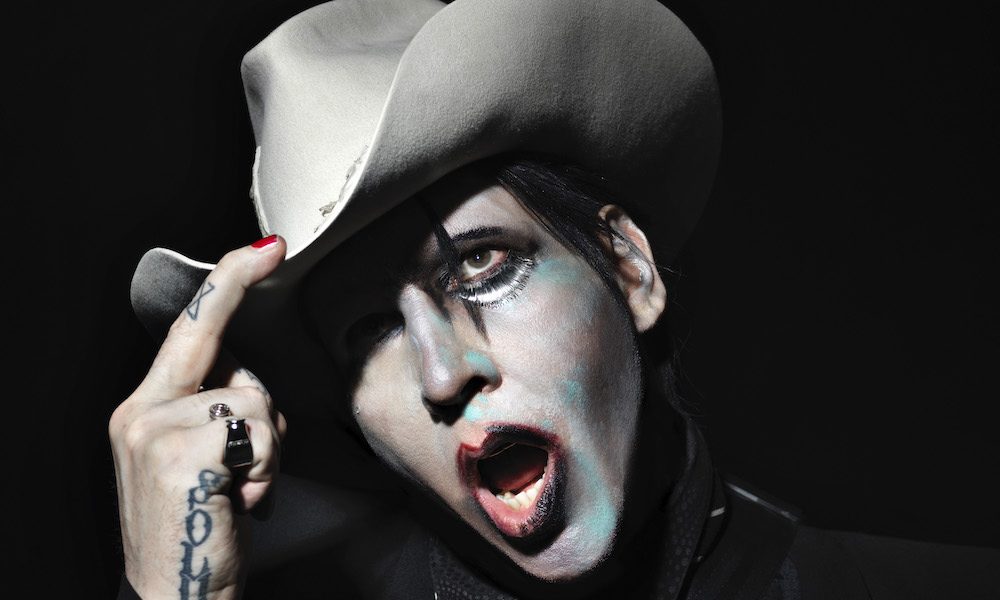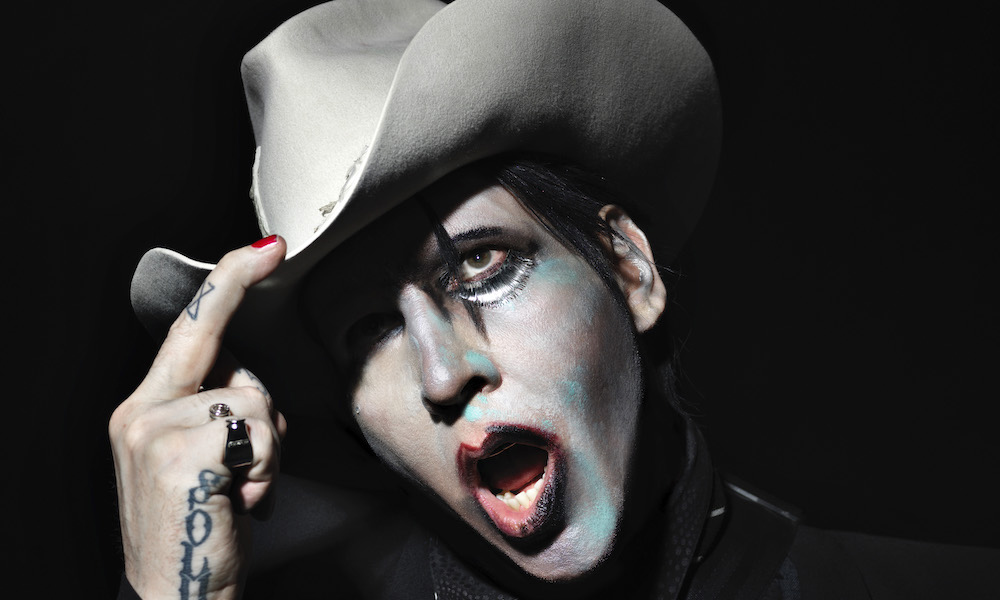 Marilyn Manson has dropped his brand new single, "We Are Chaos", also the title song of his upcoming album, released through Loma Vista Recordings on September 11. You can watch the song's official video out below.
Marilyn Manson - WE ARE CHAOS (Official Music Video)
The singer has been teasing the song's imminent arrival. Yesterday, he tweeted an image of what looks like a single cover, together with the caption 'Wednesday 9am PST'.
Manson also recently posted a picture on Instagram of himself and rapper A$AP Ferg, saying: "MM and A$AP Ferg in the studio tonight", prompting speculation that the latter will appear on the new single.
Earlier this month, Manson told fans to "prepare", while work on his new album, – the follow-up to 2017's Heaven Upside Down – was completed back in April, according to Manson's producer and collaborator Shooter Jennings.
Manson has now shared some thoughts on the making of the upcoming We Are Chaos.
"When Shooter and I decided to start making this album almost 2 years ago, we were both doing tours so we had to work around our schedules," he said in a statement. "Shooter and I had a shared love for Bowie's era with Brian Eno. And I wasn't afraid to try new things with him writing the music. He also helped me to be unafraid to try old things. As a producer he really pushed me to be both new and still true to what the core of Marilyn Manson is. His perspective added the trans-dimensional element that I was always looking to tap into.
"When I listen to We Are Chaos now, it seems like just yesterday or as if the world repeated itself, as it always does, making the title track and the stories seem as if we wrote them today.
"This was recorded to its completion without anyone hearing it until it was finished. There is most definitely a side A and side B in the traditional sense. But just like an LP, it is a flat circle and it's up to the listener to put the last piece of the puzzle into the picture of songs.
"This concept album is the mirror Shooter and I built for the listener – it's the one we won't stare into. There are so many rooms, closets, safes and drawers. But in the soul or your museum of memories, the worst are always the mirrors. Shards and slivers of ghosts haunted my hands when I wrote most of these lyrics.
"I explore ideas on the album, such as perfume. Something so beautiful, the scent can be remembered forever. But it is also flammable enough to burn down a house. It's the fragile balance of power and the ones who hold the match or smell the loveliest. The paintings I did specifically to accompany the music…those are my reflections."
We Are Chaos is out on September 11 and can be pre-ordered here.